Archistar's all-in-one property platform
Fast-track your developments and save
With the recently announced government rebate which allows small businesses to claim 120% of digital platform subscriptions, alongside generous housing measures, investment in property developments is looking as exciting as ever.
There's no better time to get started with Archistar. Streamline your property developments with our all-in-one property platform, and use the government rebate to claim your subscription costs and more.
To add to the announcement of the government, we have put together a special offer: 
Get 2 months free if you lock in a 12-month Archistar Professional subscription – Offer now extended to 31 May 2022. 
Trusted by industry leaders






Rapidly find & assess development opportunities
Discover new opportunities
Visualise Australia's largest planning and zoning database on a single fast, high-fidelity map. Use our advanced filters to rapidly pinpoint profitable opportunities. 
Gain market and development insights
Understand local precedents and market trends, powered by data from Domain, Corelogic, BCI, and Commercial Real Estate. Instantly survey a site with Nearmap aerial imagery.
Prepare draft plans rapidly
Generate potential concept designs for your project and quickly pinpoint potential problems. Run static feasibility analysis to understand the site's potential return on investment.
Get branded reports instantly
In one click, prepare a branded, professional due diligence report, eliminating the need to spend hours consolidating data from multiple spreadsheets, websites and emails.
Join thousands of professionals
adopting the new industry standard
30x faster
Exponentially faster than
manual site finding methods
$30K saved / project
After quantifying time spent
and consultant costs
10x return
Maximise your investments
with the Archistar workflow
Federal Budget 22/23 Special
Get 2 months free with an annual Archistar Professional subscription
Receive 2 months free if you lock in a 12-month Archistar Professional subscription by 31 May 2022.* Plan includes:
Single state access

Unlimited planning details

Unlimited site finding tools

Unlimited due diligence & feasibility

Unlimited design generation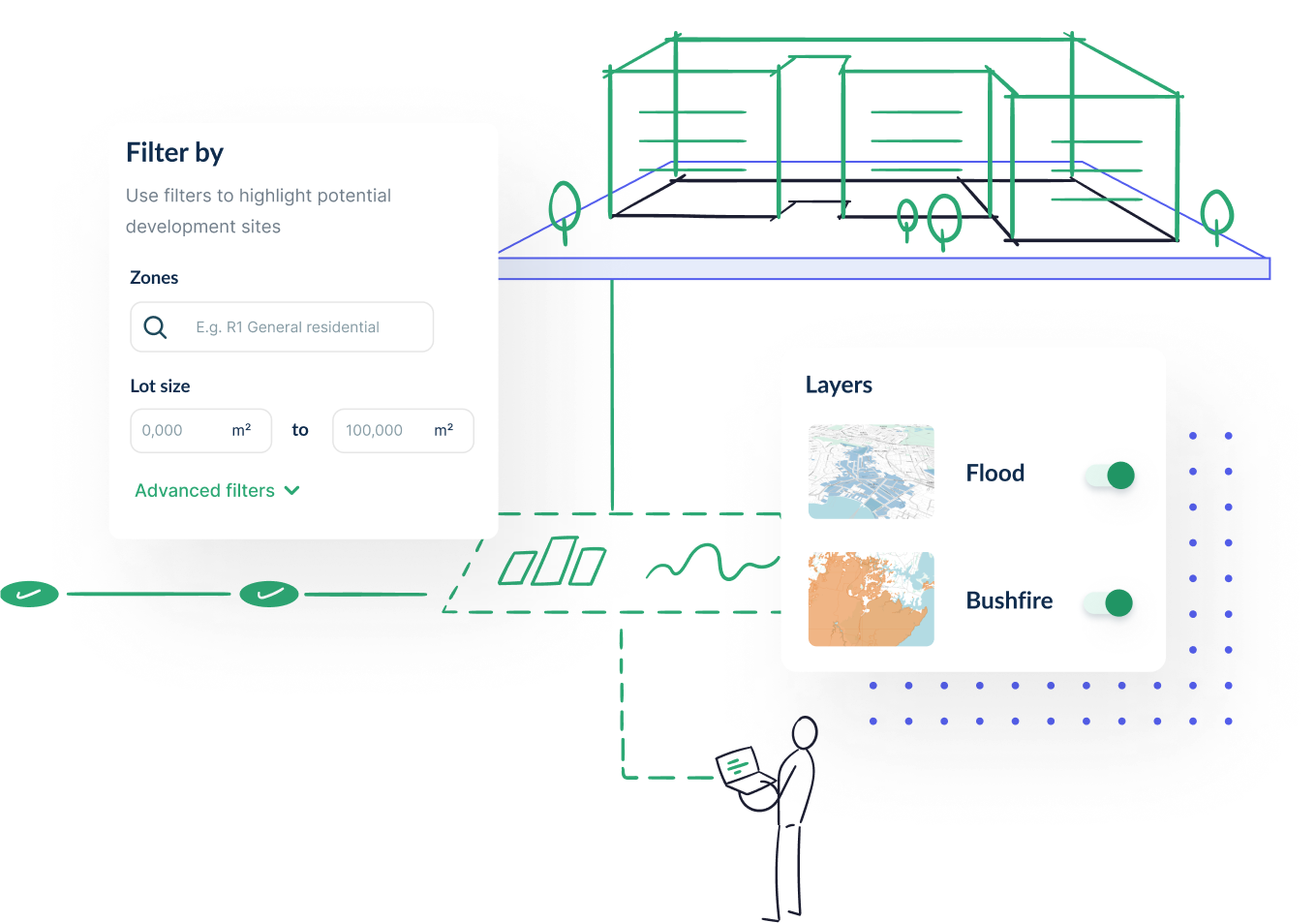 *Offer expires on 31 May 2022 at 5pm AEST. For new customers only. Offer cannot be used in conjunction with any other offer. Offer applies to the annual (12-month) Archistar Professional plan only. After twelve months, your subscription will continue month-to-month.