$200/month off Archistar Professional
Now only $695/month (+GST)*. Includes everything in the Archistar Professional plan:
Single state access
Unlimited planning details
Unlimited site finding tools
Unlimited due diligence & feasibility
Unlimited design generation
There's no better time to get started and it's tax-deductible as part of your business expenditure.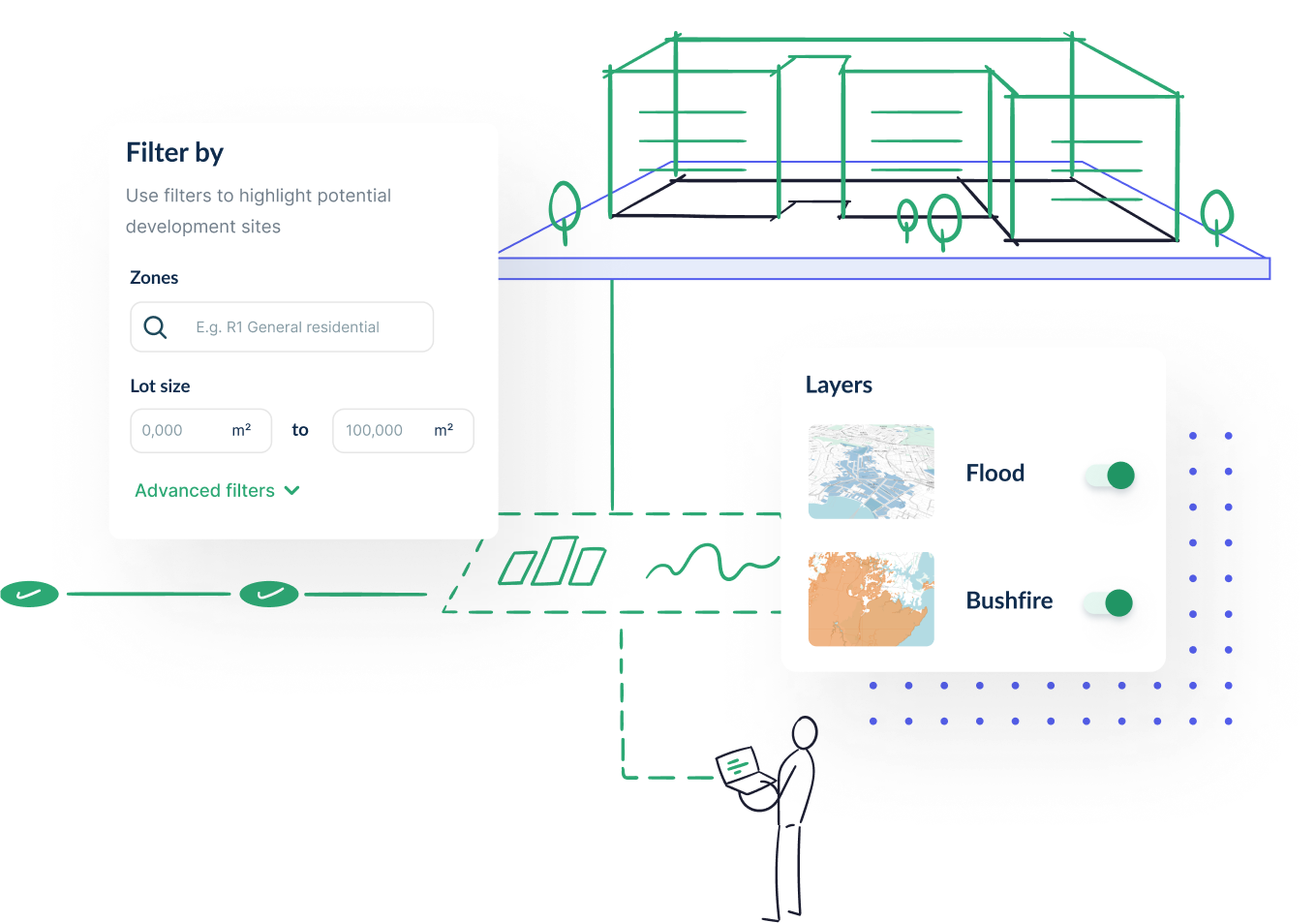 *Offer cannot be used in conjunction with any other offer. Packages are annual (12 month) contracts. All prices exclude GST. After twelve months, your subscription will continue month-to-month at this significantly discounted rate but is subject to price adjustments. To lock in this price for a longer term, contact us directly to organise a price-locked contract period (maximum of 60 months). Upon cancellation, this rate will no longer be available. Offer expires on 30 June 2022 at 5 pm AEST. For new customers only. 
Join thousands of professionals
adopting the new industry standard
30x faster
Exponentially faster than
manual site finding methods
$30K saved / project
After quantifying time spent
and consultant costs
10x return
Maximise your investments
with the Archistar workflow
Trusted by industry leaders