5 Tips for Finding Profitable Residential Development Sites
Not all sites for property development are created equal. And for project developers, their chosen site can make the difference between profitability and loss.
Residential properties are becoming increasingly popular among property developers. And it's mainly because of the probability of earning huge returns.
While this type of project does have the potential for profit, not all residential sites have the same capacity to earn. This is why if you're thinking about developing residential properties, make sure you choose the right site.
Different sites suit different types of residential developments. So, you need to find one that's appropriate for the type of property development you have in mind. 
And more importantly, you need to ensure you'll choose a profitable site. 
Keep reading because, in this article, you'll know more about the factors that affect a site's profitability and tips to help you find the right one.
What Makes a Residential Site Profitable?
Sites for property development have varying levels of profitability. And for you to identify the most profitable sites for your planned development, you want to be aware of the factors affecting site profitability.
Because the truth is, it's not just about the value of the land. 
Factor #1. Strategic Location
There are many things to consider when you're looking at the location of a site. To start with, check the traffic conditions. Does the location make the site easy to access?
What about the volume of traffic? You want to make sure the traffic flow isn't always heavy in and around the area.
If the location is close to public transport or amenities, it's usually a promising site.
Factor #2. Physical Qualities
Consider the topography, vegetation, and soil conditions. These will affect the overall cost of developing residential properties on a site.
If there are a lot of slopes or trees in the area, it'll be costly to clear these up. Not to mention it could influence the building design, which will then affect other aspects of your project.
Factor #3. Zoning
Make sure the residential development site will pass zoning regulations. This way, you won't encounter problems midway through the project.
Among the regulations that you need to look into include the coverage of the ground floor in relation to the whole site area, the plot ratio, parking space, building lines, and easements.
Factor #4. Utilities
Residential properties require utility connections. Make sure a potential site allows for the easy installation of telephone, electricity, gas, internet, water, and sewer lines – if they don't have them already. 
Also, don't forget to analyse the cost of having these utilities brought to the site.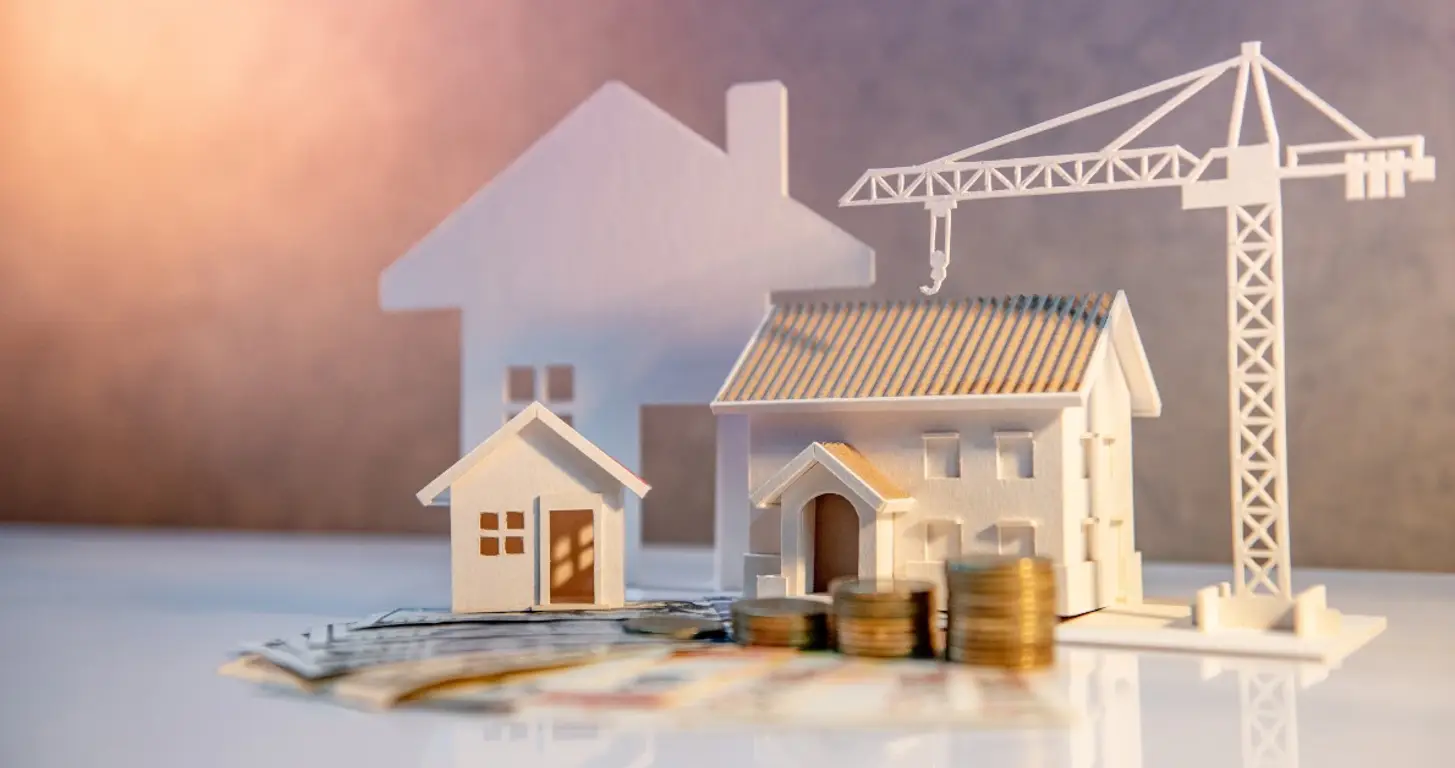 5 Tips for Finding Profitable Residential Sites
You now know the factors that'll make a residential development site profitable. The next step is to actually look for potential sites to develop.
Here are five tips that you can follow:
Tip #1. Focus on low-risk sites
As a project developer, your goal in developing residential properties on a particular site is to profit. This means you have to choose a site with the lowest financial risk possible.
Normally, going for high-risk investments usually leads to high profits. 
But when it comes to residential development sites, it's not always encouraged. After all, there are too many things that could go wrong during the construction process – especially when you're developing multi-units.
Keep your risks manageable by opting for sites that allow you to develop duplexes or smaller properties.
Tip #2. Avoid sites with trees
While it's nice to have plants and trees around residential areas, there shouldn't be too many of them that they become encumbrances.
Removing the trees to clear the space can take time. What's more, this can compromise the soil where the house will be built on.
Having too many trees near a structure can also compromise its structural integrity. The tree roots absorb moisture from the soil, which could lead to voids underground that could cause damage to the foundations. The growth of the roots can also cause damage to the sewage and drainage systems underneath.
Not only that, but branches and debris from trees can also damage the windows, gutter, and walls of the house.
So, check the site vicinity map to make sure trees won't become a problem that'll halt the construction of residential properties, and even damage the completed houses over time.
Tip #3. Opt for north-facing sites
This is something that'll involve the property design as well.
Ideally, you want to have a site that faces north. It's because south-facing residences are usually shrouded in darkness for most of the day. A south-facing orientation is only okay if there will be plenty of open spaces surrounding the properties. 
Otherwise, opt for a site that'll allow you to develop north-facing properties.
Tip #4. Do your research and stay patient
Due diligence is very important when you're looking for the right residential development site. Your research about each potential site is crucial in determining if it'll be profitable or not. So, patience is really key. 
Don't rush your research – especially when you're running the numbers.
Go through every possible situation and calculation so you'll know if the site you're looking at is worth it. If it doesn't add up according to your expectations, feel free to walk away and look at others.
Tip #5. Consider the size of the site
This mainly refers to the length and width of the site. The size will have a huge influence on the building design. It'll also help you decide on what type of properties to develop – whether a duplex, triplex, etc.
Start Looking for Profitable Residential Development Sites
Finding the most profitable residential development site can be tricky. But with the right determination and enough patience, you can find the right site.
When in doubt, it's always best to consult a property expert to help you spot potential sites.
You can also use visual platforms like Archistar to help you check the feasibility of the residential sites you're looking into.
In fact, with Archistar, you can speed up your search for the perfect site by up to 3x. This platform will give you access to a wide range of planning and zoning information. Find out what planning rules apply to your sites of interest and assess them for feasibility.