Use our revolutionary, all-in-one property platform to make better design and development decisions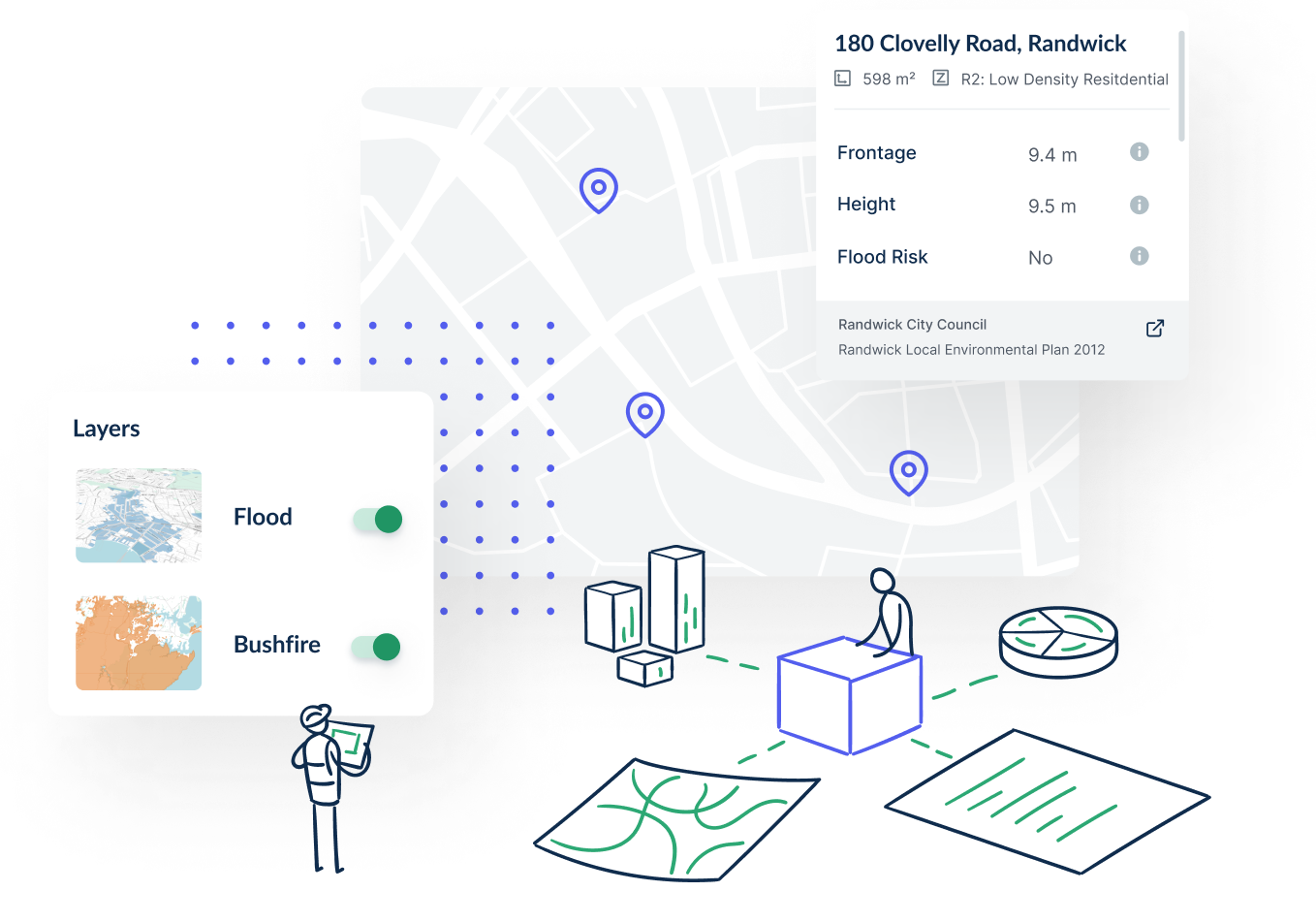 Rhon cus so sed est sodales euismod
Diam sed phasellus mauris, eleifend vel.
Rhon cus so sed est sodales euismod
Diam sed phasellus mauris, eleifend vel.
Rhon cus so sed est sodales euismod
Diam sed phasellus mauris, eleifend vel.
Rhon cus so sed est sodales euismod
Diam sed phasellus mauris, eleifend vel.
All-in-one property platform
25,000
Planning rules sources gathered in one place
Planning details can be time consuming to research, especially when surveying multiple sites at once. Archistar has researched and consolidated crucial planning rules from over 25,000 sources so you instantly know what is allowed on a specific site.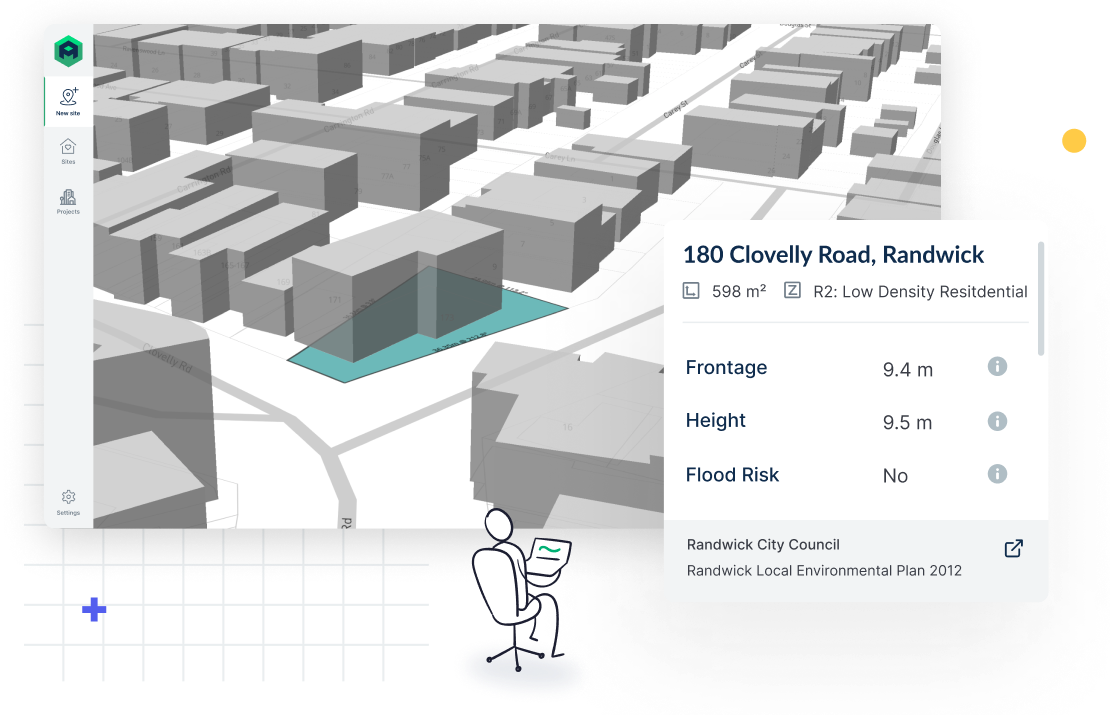 We provide you with numerous data layers to understand the local context. Overlay 3D buildings to visualise your designs against other buildings and bring in contours, maximum building height, zoning, heritage and more to learn exactly what you're working with.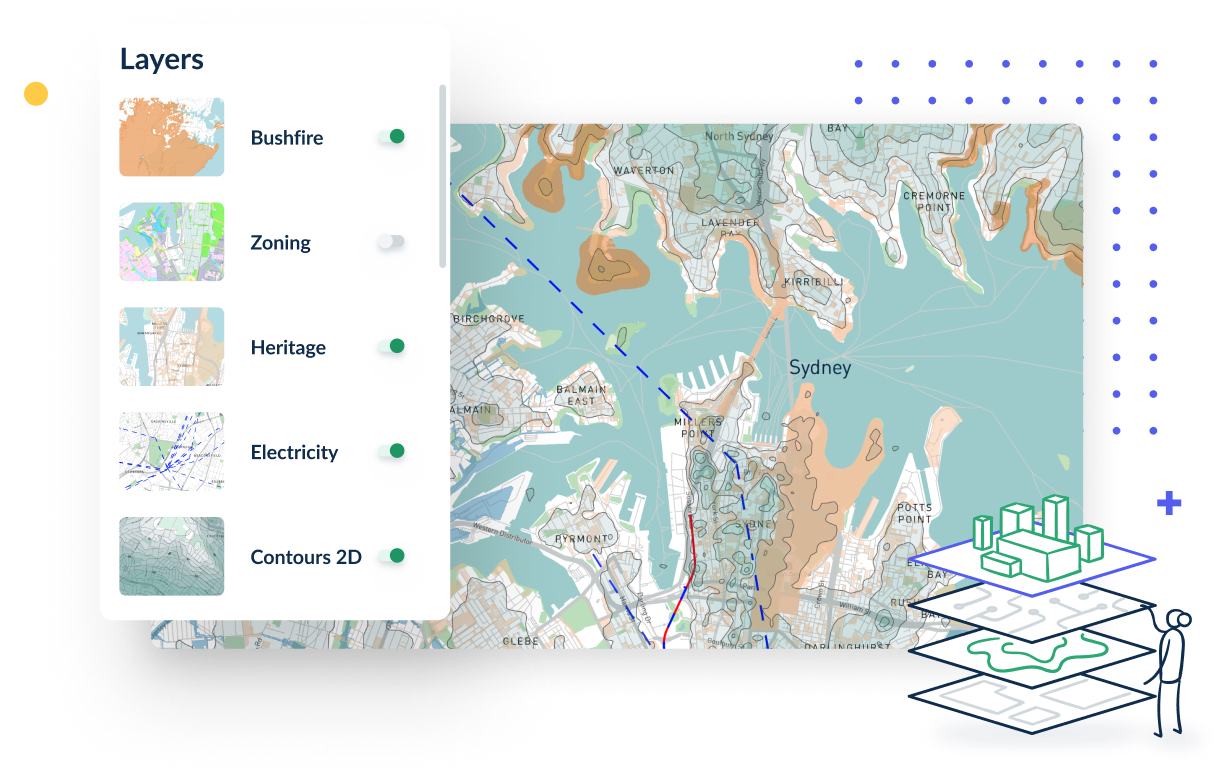 Site visits on potential development sites are time-consuming and is sometimes impossible when travel is restricted.
With Nearmap high-resolution aerial imagery you can instantly survey a site, allowing you to check for issues such as trees or undocumented construction.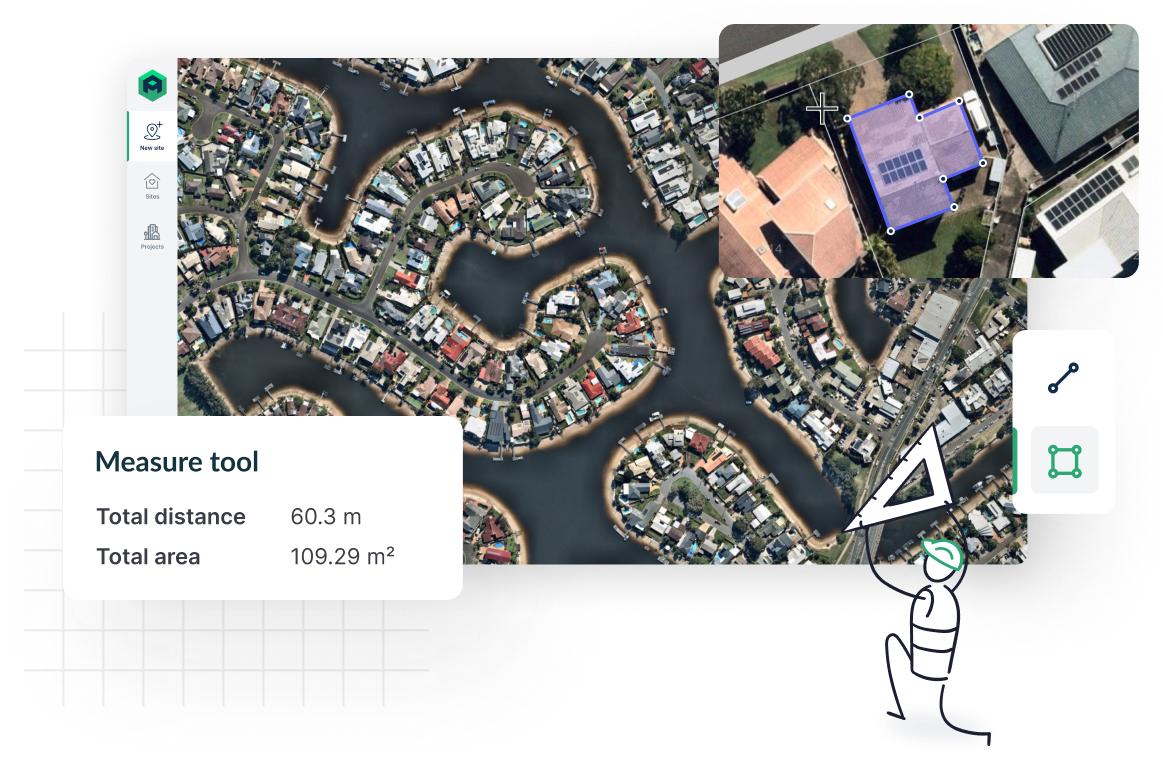 Powered by Domain, CoreLogic & BCI, receive information on the market, median prices, sold properties and even nearby developments.
Understanding local precedents and market trends will let you discover potential case studies for your own proposal.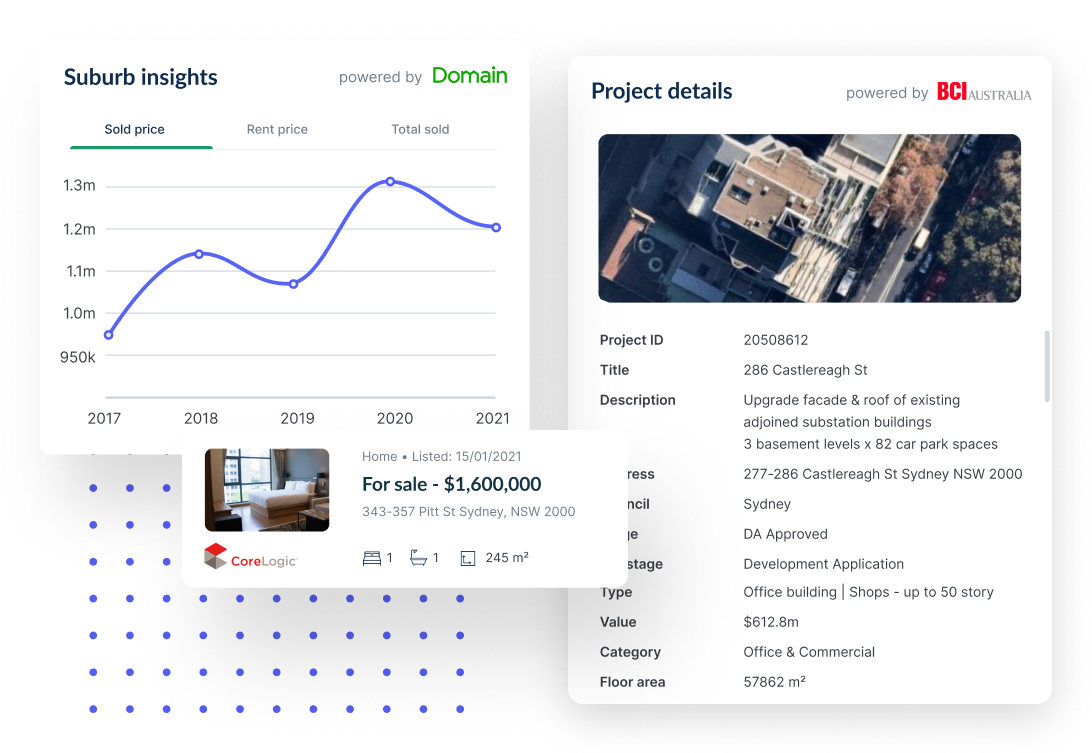 Rapidly simulate scenarios
Investigate design options from the comfort of your desk. Our design generator creates hundreds of building options while respecting site rules and restrictions, allowing you to visualise potential concepts early in the process where there is little to no risk.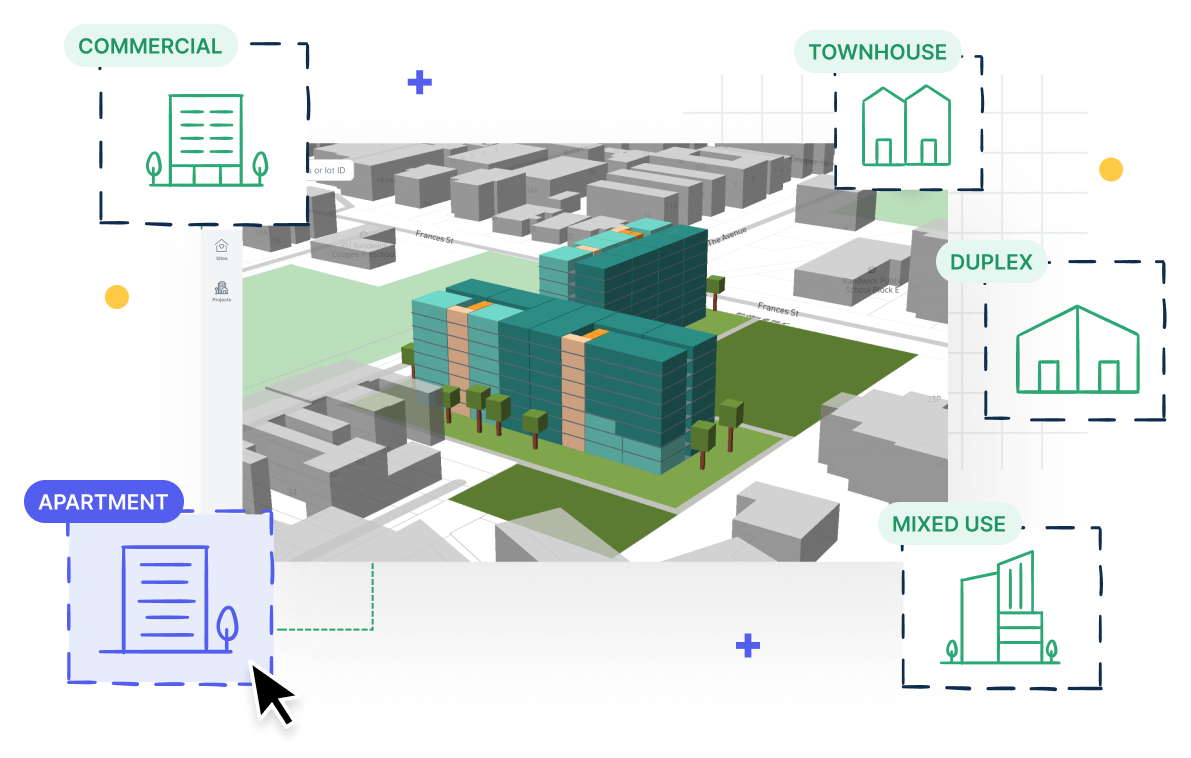 Quickly pinpoint potential problems such as hours of sunlight and shadowing that could adversely affect the compliance of the development. With a few clicks, you can conduct deep analysis and adjust the design in real time.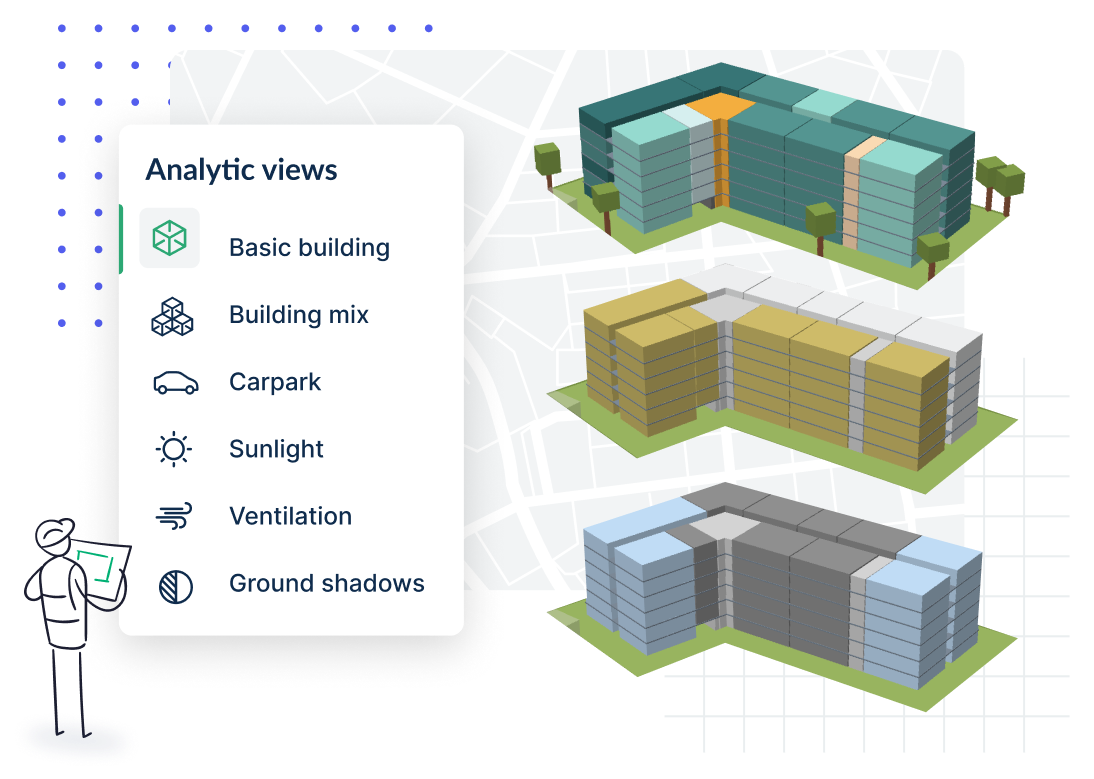 Run static feasibility analysis on any of your designs to understand the site's potential return on investment. Dollar values will update in real time, meaning you can experiment with different designs or edit your selected design to maximise ROI.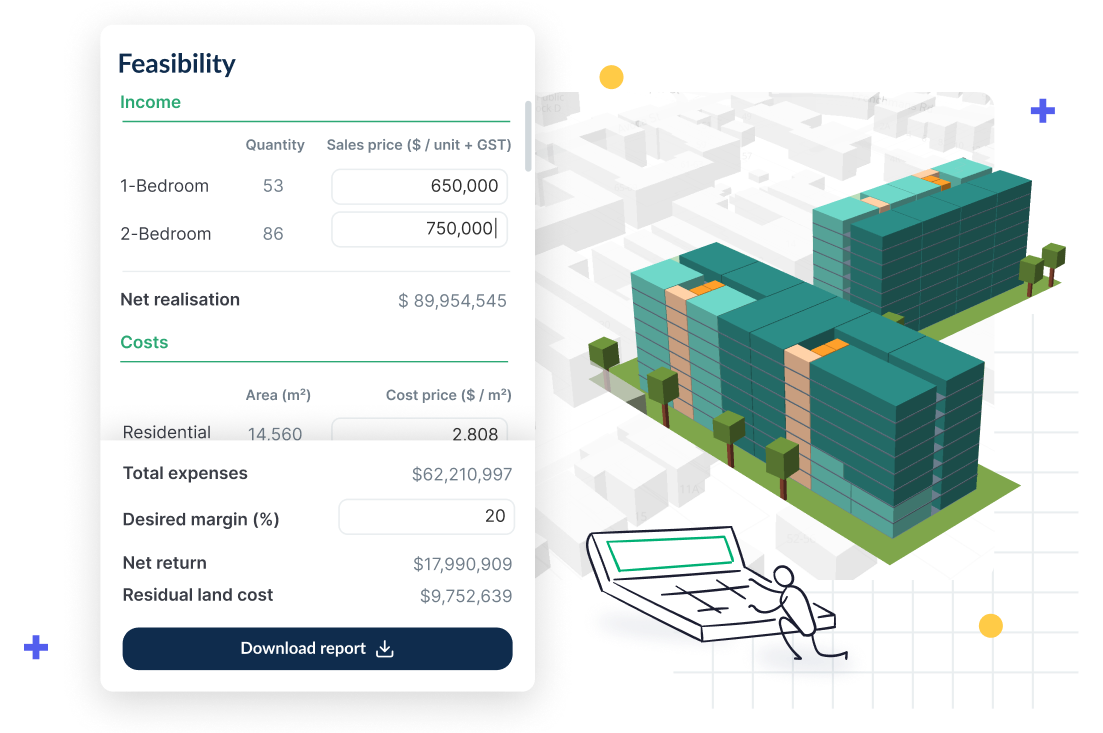 Instantly present highest & best use
In one click, prepare a branded, professional due diligence report and move onto your next site, eliminating the need to spend hours consolidating data from multiple spreadsheets, websites and emails.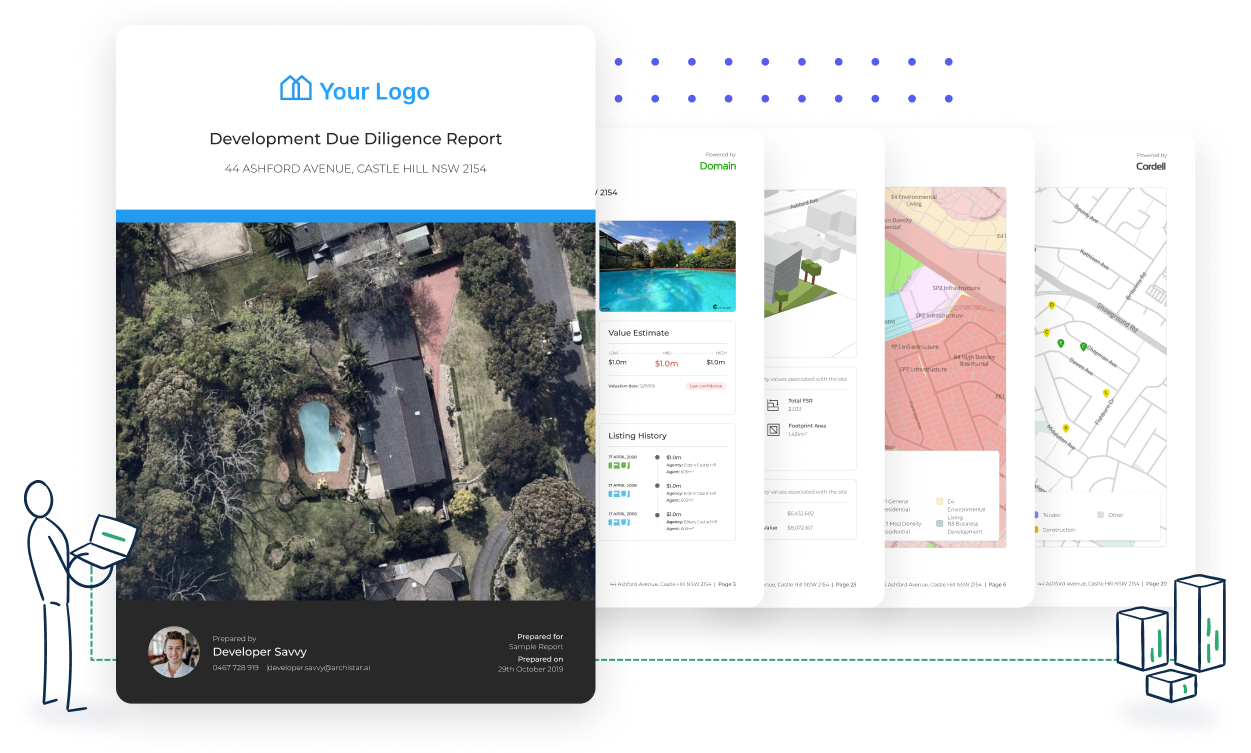 Our report is so flexible it can be used as a highest & best use report, a development due diligence report, or a comparative market analysis report. You can create unlimited reports on any site of your choosing.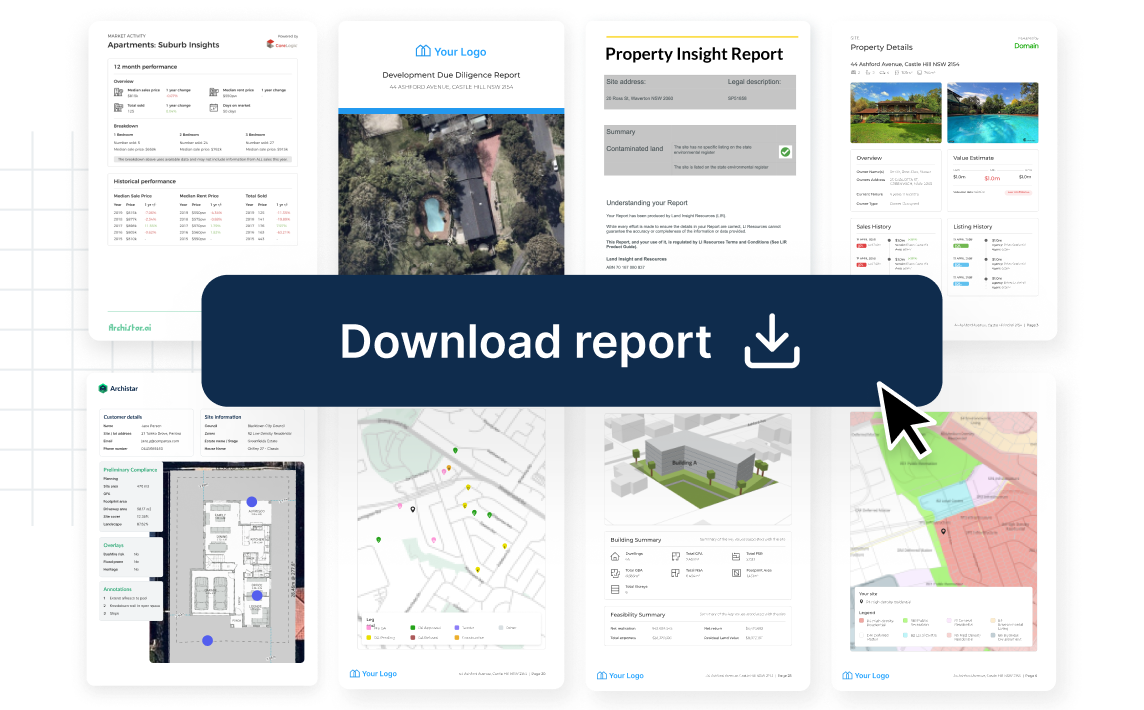 Join thousands of professionals
adopting the new industry standard
30x faster
Exponentially faster than
manual site finding methods
$30K saved / project
After quantifying time spent
and consultant costs
10x return
Maximise your investments
with the Archistar workflow
Archistar Innovation Labs
Need more? We can do more.
We've helped build solutions for leading enterprises who have shaped the industry. Talk to us today to explore ways to future-proof your company.
Which Archistar plan is right for me?
View all of our plans and pricing here.
The Professional plan is our most popular package as it unlocks all of the features contained within Archistar. The Elite package is more useful for multi-region companies. The smaller packages are for those that are still starting out their companies or firms or are completing one-off projects.
Will I get training on how to use the platform?
Yes, we provide many forms of interactive and self-guided training.
In-Platform - Helpful hints will be shown throughout the platform as you access specific features. Live chat is also available so you can ask our team for pointers.
Self-Guided - We have comprehensive Product Docs, short video tutorials and full-length video walkthroughs that you can view at your own pace.
Customers on the Expert, Business, Professional or Elite plan will receive a dedicated Customer Success Manager who will contact them shortly after purchase to organise tailored training.
What regions are covered by Archistar?
The Archistar platform currently covers Australia and all 8 of its states and territories.
Please contact us directly for a private discussion if you are interested in international coverage. We have a number of projects in play with key international partners that we currently can't disclose.
Where is your data sourced from?
Our planning, zoning & permitted use data is collected directly from official government documents on a federal, state and local level. We then standardise and catalogue the data to ensure it is presented to our users in an understandable format.
We have partnered with the best in the business for market and development permit data. Domain, CoreLogic, BCI, Cordell and Nearmap are a few of our key data partners. View our full list of partners.
What is a Due Diligence report?
Click here for a sample Archistar Development Due Diligence report.
The Development Due Diligence (or DDD) is commonly used as a 'highest and best use' report, answering the question, "How can I best use this piece of land?".
The report consolidates and presents almost everything that the Archistar platform has to offer. This includes planning details, applicable layers, market details, suburb insights, nearby developments, generated designs, analysis on designs and feasibility on designs. This report is customisable and white-labelled, meaning you can insert your name and brand to download and present to clients and/or stakeholders.
What documents can I purchase and how much are they?
Title Search documents and Contamination Reports are currently available for purchase on a site-by-site basis. Simply select a site to view the document prices.
For reference, we have Title Search available at these extremely competitive price points for the following states:
VIC - $12.50 per title
NSW - $15.00 per title
QLD - $21.89 per title
Can I mix and match features from different plans?
It depends! Please submit a demo request and our friendly team will be in contact to discuss a custom package that suits your needs.
Can I get a plan that is shorter than 12 months?
Please book a demo with our team and we can work together to discover if your circumstances require a custom package.
Can I request for new data to be added?
Yes, we actively encourage this! Our platform has been built off of industry feedback, much of what you see today is due to direct requests from property professionals who are tired of the traditional method of research and assessment.
Customers on the highest tier package receive a direct line to the product team for prioiritised feature requests.
Trusted by industry leaders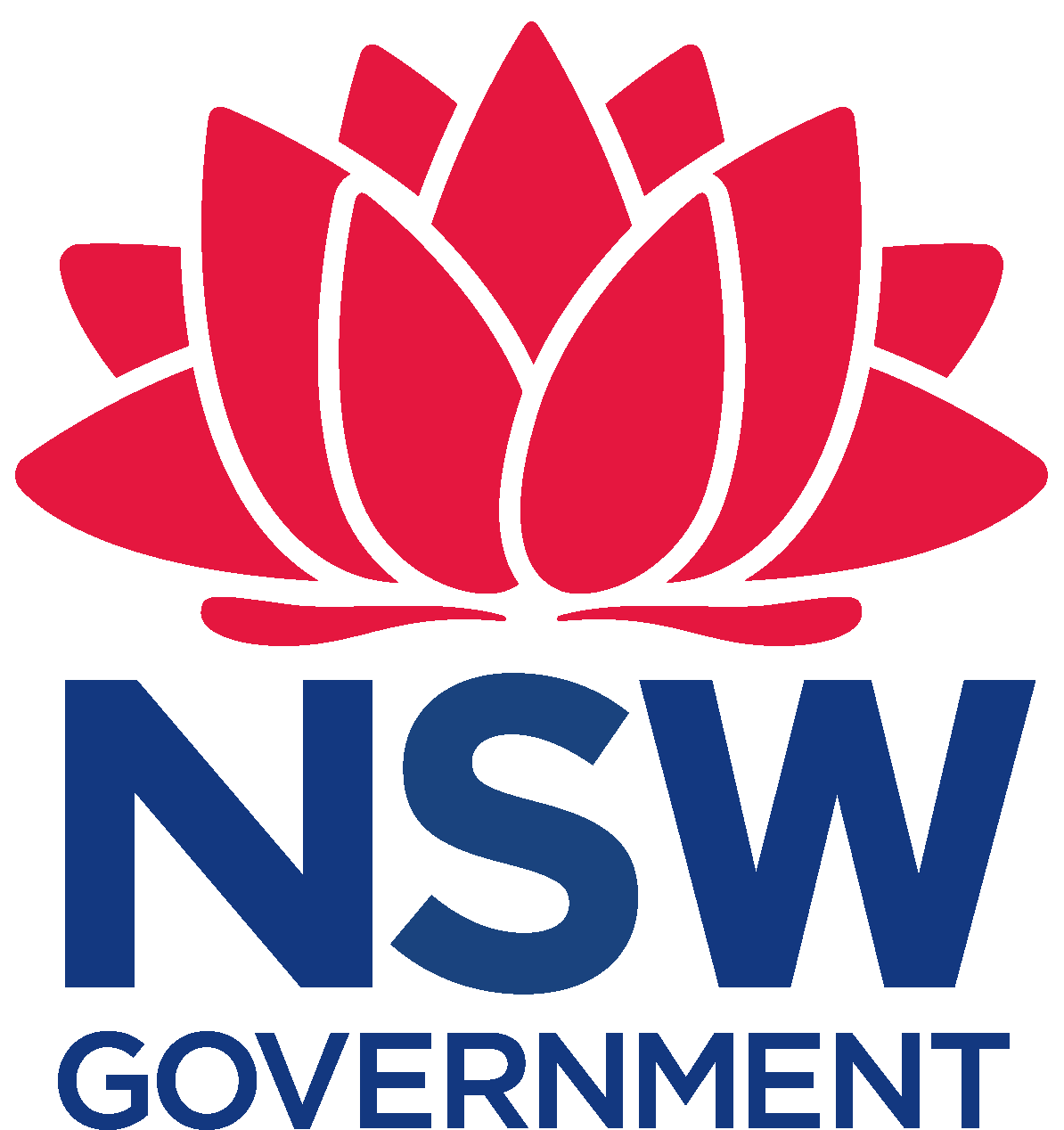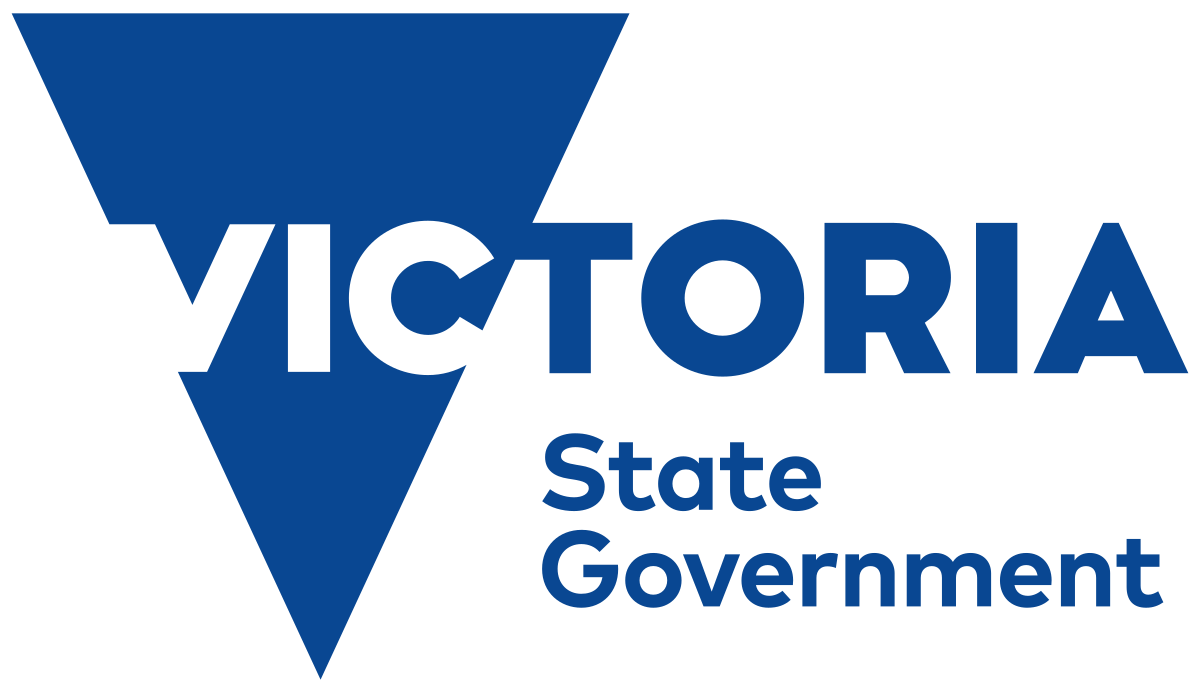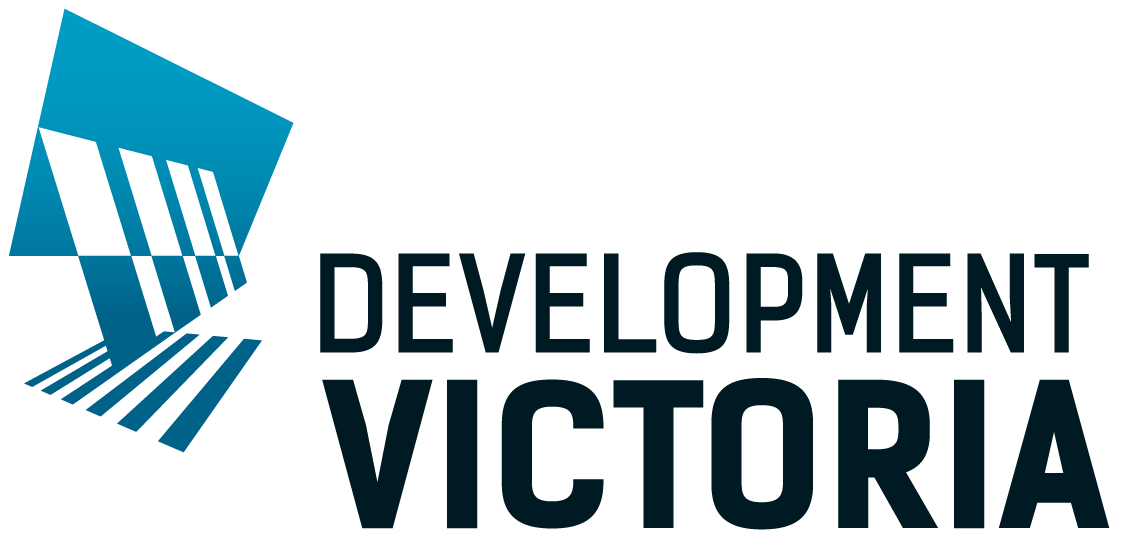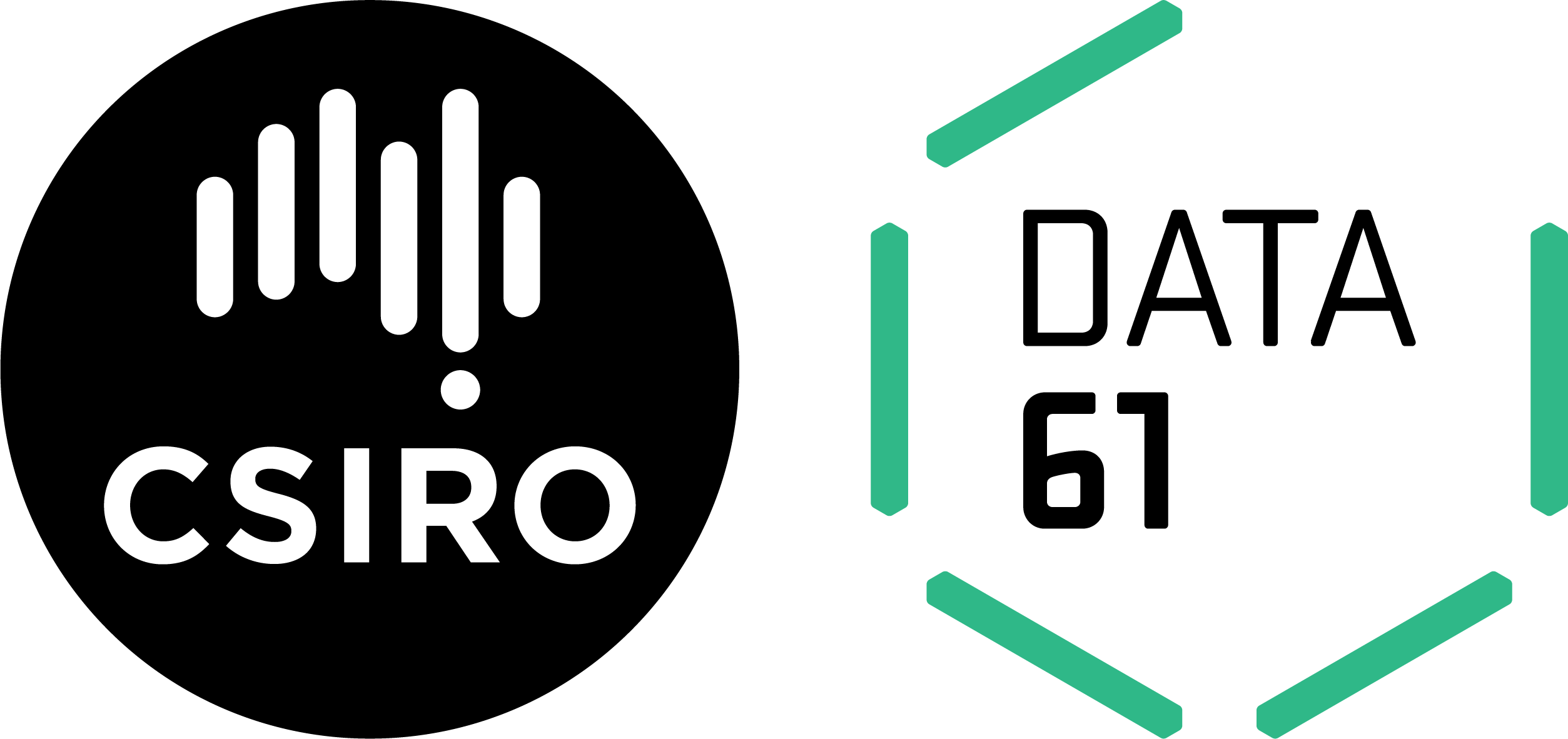 Ready to get started?
Book a personalised demo to see how Archistar can help your business.