7 Property Types Every Developer Should be Tracking
To make the most out of your property development venture, tracking a single property won't cut it. You want to focus on a range of sites that can bring both short- and long-term value. 
Most property developers are used to tracking their potential deals. And there's nothing wrong with this practice, as it comes with obvious benefits for the developer. 
Although they're necessary to assure the best purchase conditions, such deals aren't the only ones worth monitoring. To ensure you get the most out of every project, it's important to track other properties as well.
When you do so in the long term, you'll have a better idea of how your property of interest evolves. It also lets you spot new opportunities. 
We know that it can be challenging to recognise properties worth tracking, especially if you're strongly focused on the potential deal. Fortunately, this article can help. 
Below is a list of property types you should pay more attention to if you want to become a better developer. 
The 7 Property Types You Should be Tracking
Type #1. A Site You're Considering
The most important site to keep track of is the one you consider investing in, and this goes without saying.
You'll naturally want to investigate the site and learn as much as possible about it. Also, it's crucial to stay up-to-date should any changes affect the property's potential. This is to say you don't only want to track the site itself, but its surrounding properties as well. 
Maybe the neighbouring lot was recently denied planning permission for the type of project you're considering, for example. This is important information to be aware of. 
Type #2. A Public Site That Became Private, and Vice Versa
The ownership of a site plays a massive role in how developers approach it. It also affects its potential. 
The public vs. private ownership status unlocks new opportunities you never knew were in play. You want to track changes in the ownership to get an insight into broader trends you can make the most of. 
Type #3. A Worthy Site That Needs a Rule Change
Sometimes, you'll run across a property that has potential, but not at a particular moment. Maybe there's a change that needs to happen first to make the site more attractive. 
As a well-informed developer, you want to have your finger on the pulse of the industry and know when specific changes could occur. Once greenbelt restrictions get lifted or new permitted development rights come into effect, you'll be ready to roll while others play catch-up. 
In the long term, it's beneficial to track potential properties even if they aren't fit at the moment. 
Type #4. A Site Owned by a Person You Consider Buying From
Let's say you found a great site from a person that also owns other properties. There are several benefits to keeping track of their other sites as well. 
First, maybe you can grab a deal for purchasing more than one site at a time. 
Then there's also the value of the information. Maybe they just sold or purchased another property not long ago and are open to selling it as well. 
Finally, analysing all sites from a potential buyer can impact the way you approach the whole negotiation process. And you can possibly tweak the final result in your favour.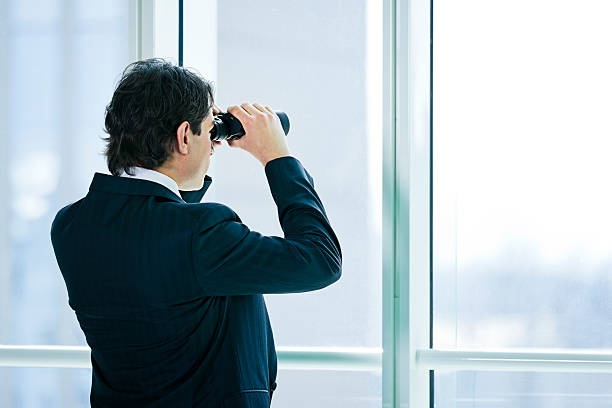 Type #5. Competitor Site
The "keep your friends close, but your enemies closer" saying can also relate to property development. Developers who track their competitor's sites can receive all sorts of insights that can benefit them and their business. 
For example, knowing a competitor has purchased a property last month also lets you see what they did with it. Maybe they bought more than one site in the area and they may be considering a large-scale project there. 
Also, when you learn where and when your competitors sell, it gives you valuable information. They may want to free up capital before making a large purchase, or it could be they're simply struggling to make ends meet. 
If you want to have a full picture of how your competitors are doing, the best way is to track their sites. 
Type #6. Joint Venture Company Site
Tracking competitors is great, but keeping an eye on your allies makes for the whole picture. It's not uncommon for developers to skip on this part because they feel like they're spying on a friend. But tracking such sites can end up valuable both for you and the ally. 
Maybe you want to ask someone to partner up on this big deal, but their site record tells you they recently made a few purchases. This most likely means they'll be busy for some time, so partnering up won't sound like a great deal anymore.
Type #7. Land Assembly Property
Maybe you're thinking of purchasing a few sites and turning them into an assembly development site. However, the play isn't the most important thing here. 
The sellers might know what you're onto and try to push the price beyond the actual value. Or maybe they simply don't want to sell yet. 
Maybe you're even dealing with a "ransom strip", which is a tiny piece of land that someone keeps ownership of in order to name the price once the developer intends to set up a wider site around it.
Ultimately, you should have a robust system in place to track these types of sites. 
By monitoring them regularly, you can see whether the owner was turned down for planning permission and may need to upsize. Or maybe the sites are now under the ownership of another seller who's more open to reasonable offers. 
By setting up a system to track these sites, you'll make sure to never miss a valuable opportunity. 
Have a Comprehensive Site Tracking Approach 
When it comes to property development, the opportunity is everywhere. You just need to learn to recognise it. 
However, the task isn't always easy. But the best way to ensure you're getting the best deal is to keep an eye on a variety of sites other than the one you plan on buying in the near future. 
The point is to build a robust system to keep track of all these property types. 
With Archistar, you can discover profitable sites all within minutes. You'll be able to filter by permitted use to see what property types are allowed on a particular site. Additionally, you will have access to Australia's largest planning and zoning database on a single fast, high-fidelity map.
Get started for free: [https://www.archistar.ai/]