Wanting to build something and being allowed to do it are different things. Sometimes, all your planning may still lead to a rejection of your development application. Discover how you can deal with it.
There are developments you can make without having to ask for anyone's permission. However, those are usually small extensions, minor renovation work, and other improvements on a small scale.
But when you're looking to develop a plot of land and build something significant, you might have to submit a development application. 
Approval is necessary to ensure that property developers work according to specific rules and guidelines that govern specific areas. Those regulations are in place for safety reasons first and foremost, but they can account for other issues such as heritage sites, ecological impact, etc.
Building work, construction, changing boundaries, making subdivisions, or even altering the land use are almost always developments you can't make without prior approval.
With that in mind, a development application will have a very straightforward process you can follow. Your local council can offer detailed step-by-step instructions on filing for a development application and getting your project off the ground.
However, you'll still find that many applications can get rejected. 
So, what are your options if your DA gets refused?
If you're sure that your application is good, you have the option to appeal the decision. And this article will go through the steps of doing the appeal process the right way.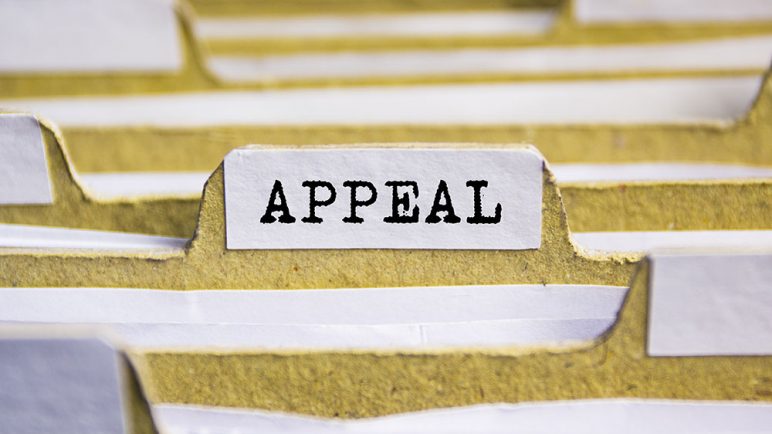 The Six Steps for Appealing a DA Decision
Step #1. Check That You're Eligible to Submit an Appeal
Unfortunately, not everyone can appeal a rejected DA. That's why it's essential to learn if you're allowed to appeal to avoid wasting time.
The eligibility can be determined by the assessment category or classification of the initial DA. This can fall under the Impact Assessed or Code Assessed and Performance Assessed categories.
Should your development category fall under the impact Assessed by the Minister classification, neither you nor anyone else can appeal the decision.
Step #2. Understand the Types of Appeal
While the filing process might differ slightly between states, there are two types of appeal you need to know about.
The first type of appeal is the applicant appeal. This is filed by the person who sent in the original development application.
The second type of appeal is called a submitter appeal. This is submitted by one or more individuals who filed for an impact assessable development application or for a variation request.
Step #3. Solidify Your Reason for the Appeal
Just because you're eligible to submit an appeal and you understand the category you fit in doesn't mean you'll get the initial decision overturned. It's vital to provide solid reasoning as to why you should get a favourable ruling. 
Therefore, you have to present a good reason for not accepting the DA refusal.
Typically, these reasons include complete or partial refusal to proceed with project development. You could appeal, stating an infrastructure charges notice, or simply list matters that you disagree with contained in the original decision.
It's important to note here that appeal applicants and submitters file appeals based on specific reasons. For example, an appeal submitter can list reasons such as lack of conditions following the approval of a project or granting the permission to break ground.
Step #4. Ensure You Submit Your Appeal in the Appropriate Timeframe
As with everything else in the construction industry, there are minor differences between states regarding the DA appeal process.
Lodging an appeal within the recommended timeframe is essential if you want to have any chance to succeed. 
Keep in mind that the timeframe may be different, depending on the area you're developing in. For example, if you're operating in the Queensland area, the information you need is found in the Planning Act of 2016.
Thus, it's essential to do your due diligence, perhaps even seek legal advice. 
Step #5. Lodge the Appeal Through the Appropriate Channels
Going through the proper channels is just as crucial as everything else on this list. However, you may have to follow a completely different process depending on who assessed your initial DA.
Let's say it was done by an assessment manager. Then, you could appeal to the relevant assessment panel. Most developers use this as their first option before taking things higher up the food chain.
The next logical step is to lodge your complaint with the Environment, Resources and Development Court (ERD). 
The ERD Court handles a broad range of planning, construction, and environmental disputes. Developers submit reviews to the ERD when they're unhappy or don't agree with decisions made by a local council or the State Commission Assessment Panel.
Step #6. Consider Other Channels if Your Original Appeal is Refused
Not all hope is lost after your DA gets rejected and you lose your appeal. In some circumstances, you can raise the issue to a higher authority.
For example, development tribunals can retake your DA under consideration if private certifiers or the local government have denied your request. You can typically do this if you're the property owner and the local council refused your DA, but a local private building certifier agreed with the council's initial recommendation.
Another option would be to go to the Court of Appeal. This is a department of the Supreme Court that deals with appeals from development tribunals and District Courts. It's your last resort to get the original hearing's decision overturned.
You Can Win an Appeal if You Do Your Due Diligence
It's important to understand that a DA refusal isn't necessarily final, except in very rare circumstances. However, being eligible to file an appeal and winning one are two different things.
Generally speaking, refusal decisions are given for a reason. Because of that, you need to prepare a very compelling argument as to why you feel you were wronged by either the local government or a private reviewer.
Sure, you can appeal a decision multiple times, taking the matter to a higher authority on each occasion. But multiple refusals tend to indicate valid concerns regarding a DA proposal. 
Hence, before even considering an appeal, it's best to get some legal advice and take another look at your project to ensure you've followed the correct protocol. Once you do that, it's only a matter of identifying the correct steps and timeframes for submitting an appeal according to the regulations in your area of operation.
When you're not sure what you can build or what development project fits a particular area, the Archistar platform can help. 
Get started for free: [https://www.archistar.ai/] to see how easy it is to download a comprehensive due diligence report and find out everything about a development site. Try out the generative design tool and work with dozens of compliant design options until you find the best solution. Archistar will help fast track your DA approval and eliminate the need to prepare for an appeal.