Artificial Intelligence in Real Estate (And the Benefits It Can Offer)
One thing that's gaining popularity in the real estate industry is the use of Artificial Intelligence. Find out the different ways that property developers can benefit from this.
Artificial Intelligence or AI technology is not a new concept. It's proven to have helped various industries improve their operations and ability to grow.
As AI technology continues to improve in terms of its capabilities, it's not surprising that real estate has started to use it extensively. 
For example, if you look at companies like Zillow, they use AI to help buyers and sellers get their ideal property transactions. And they do it by providing information that allows buyers to easily find sellers with the property they're looking for. 
While most real estate data is publicly available, it's still hard to go through them to find the right documents. 
AI technology is a game-changer in this regard. That's because AI makes it easier for people to go through massive amounts of data.
But what about property developers? How can they benefit from AI technology?
This article will focus on the four different ways that AI can make property development easier and why you should consider using it for your next project.
The 4 Benefits
Let's get one thing clear about AI technology:
It's not here to replace humans. 
The main purpose of AI technology is to take care of certain tasks that'll leave humans free to focus on more important responsibilities.
Think of it as a partnership. The benefits of AI can only be felt if both AI and humans are free to play to their strengths.
So as a property developer, you should analyse the different tasks that you do that aren't to your strengths. Check if there are areas that you can automate so AI can do it for you. That way, you're free to explore more opportunities in property development that'll bring higher returns.
That said, there's an important question that needs to be answered:
How can AI technology specifically help property developers? 
Here are four key ways you can benefit from it:
Benefit #1 – Optimal Building Operations
Commercial real estate is an ideal area to use AI.
For instance, it can help you manage building operations and conduct preventive maintenance on schedule. 
You simply have to retrofit sensors into new buildings so you get real-time access to the building's data. Among the data you can access includes live temperature data, a real-time view of the building's common areas, etc. Using the data gathered, you'll know when it's time to have certain areas checked.
It can also be applied to older buildings. Just install the same sensors to collect data from siloed systems. 
This approach may be more expensive, but it can help you save costs in the long run. AI can inform you of possible problems in the building sooner so you can work on addressing them before they get worse.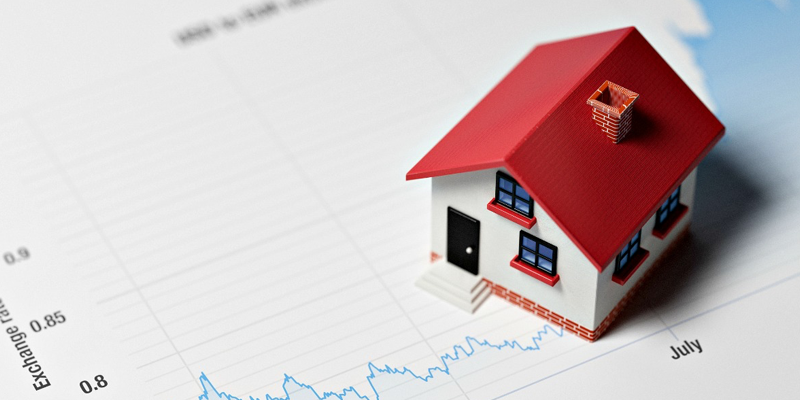 Benefit #2 – Advanced Market Research
Market research is an important part of a property developer's job. You can't just develop a property without researching what your market needs. Otherwise, you might end up having a property that nobody wants to use.
While it's hard to predict market preferences, there are signs that you can consider. However, identifying what these signs are could be confusing.
Fortunately, AI technology can help you analyse current market data so you can get an idea of what the market needs at the moment. This can influence the next property that you'll develop and invest in.
Archistar, for example, gets data coming from BCI, Domain, and CoreLogic. That means you'll be able to access different sources and information about the market. It'll be presented in a way that'll help you understand the trends and give you clues on what you can build to maximise profitability.
Benefit #3 – Identifying the Best Acquisitions Opportunities
Another benefit of using AI technology is it allows you to identify potential property projects you can pursue.
There are tons of real estate information online but going through all of them will take a long time. Because of that, you might either miss out on opportunities or fail to conduct thorough enough research.
Both of these scenarios are unacceptable because they can lead to mistakes. They can also lead you to waste valuable resources like time and money.
Fortunately, AI technology allows you to conduct adequate due diligence at the click of a button. 
Archistar, in particular, has a feature that helps you quickly assess different sites. Use it to get the data you need that'll help you weigh potential risks.
How?
You simply have to input specific information and the AI will go through all the available information for you. It can filter the data that you need to make informed decisions about your next property investment.
Benefit #4 – Understanding Consumers/Buyers
Consumers and buyers, particularly tenants, have an ever-changing demand for space. And you have to stay ahead of these changes if you want to be the first to benefit from shifts in the market.
Take the pandemic as an example. 
It changed the way people work. Suddenly, the option to work from home became possible. And as a result, commercial properties are left bare and unable to keep tenants.
Using AI technology, you can evaluate these shifts to identify opportunities that can work in your favour. You'll get ideas on how to change building operations to ensure that your commercial space can meet the new requirements of tenants in terms of space, ventilation, accessibility, etc.
Take Advantage of AI
AI technology can't offer the full solutions to your property development issues. 
However, it can prove valuable in helping you make informed decisions about your next moves. Not only that, it can help you manage your existing projects while giving adequate information on how to make them more profitable.
There's no greater time than now to start using AI technology aggressively.
Fortunately, Archistar is equipped with AI technology that can help you achieve all of these – and more. 
With Archistar, you'll have access to a wide range of planning, zoning, property market, and suburb insights. Find out what planning rules apply to your sites of interest and assess them for feasibility.