The two software solutions might look similar at first sight. However, the differences between them are considerable. Here's what you need to know about CAD and BIM.
When it comes to design models, CAD has been the industry standard for years. 
Since its introduction decades ago, computer-aided design has been the go-to tool for creating detailed plans in 2D. Once it expanded to include 3D designs, CAD further transformed the industry.
As processes kept evolving, new technologies became available and BIM represents one of the products of that evolution. However, BIM is more than a different take on the framework of CAD. 
BIM is a platform for team collaboration as much as it is a modelling software package. 
This key difference between the two is crucial for understanding how CAD and BIM relate to one another. BIM isn't a direct replacement for CAD, as CAD does not become obsolete with the introduction of the new platform. 
Most importantly, the two software solutions aren't interchangeable. While CAD has its primary purpose in creating complex and detailed models, BIM is a methodology built around collaboration and design sharing.
This article will examine the differences between CAD and BIM in terms of functionality and intended use. The goal is to remove any potential confusion when comparing the two.
Understanding the Difference
Intended and Practical Use
CAD is a software solution for creating and combining designs. It has found its use in various industries where there's a need for complex 3D models that bring specific design ideas to life. 
In essence, CAD is most helpful in showcasing how different components fit into a more extensive project. A single user can create a CAD design as proof of concept or a mock-up model.
BIM stands for building information modelling. It can provide a detailed representation of all elements, including structural, functional, and aesthetic. The intended use for this software solution is exclusively in building design and construction.
The main focus with BIM is on collaboration, which means that a BIM project develops as a joint effort of different disciplines. Also, the purpose of BIM is to have a complete model that shows all crucial design aspects as well as potential issues. 
CAD – Advantages and Disadvantages
CAD allows for better visualisation of the entire design or its parts. It's most beneficial when used for structural engineering and planning the logistics. Detailed project representation makes these aspects apparent, which improves communication between different expert teams.
This software is especially useful for showcasing ideas and it can make getting feedback more straightforward. And if there are issues with the design, making adjustments will not be difficult.
The considerable downside of CAD is that CAD projects tend to ignore real-world implications. It's because CAD is primarily a replacement for earlier modelling techniques with less practical considerations.
BIM – Advantages and Disadvantages
BIM is specialised software for building design that aims to represent all of the essential components. This means that a BIM model will include electrical and other vital systems. 
It's worth mentioning that BIM models rely on cloud sharing and are accessible to everyone working on the project. This system allows for resource tracking even in the design stage, making it highly useful in construction.
Most of the drawbacks have to do with how new BIM is. A considerable part of the industry still hasn't adopted the methodology, so you will find far fewer BIM experts than CAD.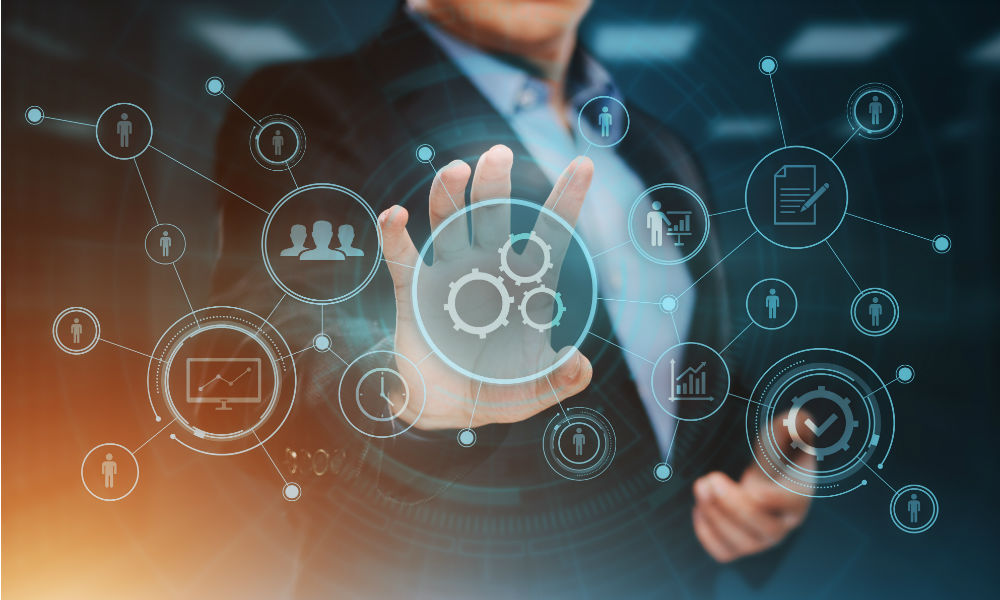 System Behaviour
The intended use of the two software solutions is quite different. But when it comes to the performance of CAD vs BIM, what is the difference in terms of behaviour?
In building design, CAD represents various elements primarily through lines. In other words, a wall in CAD will be two parallel lines, not an actual asset. On the other hand, BIM tries to mimic real-world assets.
This difference leads to different behaviours when moving or adjusting elements and setting object properties. CAD functions more like a drawing, while BIM creates a functional building model.
The file systems also differ between the two, with CAD files being more complex due to how much information they contain. Meanwhile, BIM files are designed to behave differently, depending on the requirements and purpose.
When it comes to sharing files and projects, the fact that BIM is cloud-based makes it relatively straightforward since you can have all documents in one database. While most of today's CAD packages also have cloud capability, there's a possibility that certain documents could be left behind.
However, CAD has a particular advantage in terms of third-party support. 
People working in Rhinoceros 3D can use a specific plugin called Grasshopper to upload their building designs directly to the Archistar platform. 
How Grasshopper Plugin Works
Grasshopper expands CAD processes for creating designs and models. The plugin is an editor that works by applying mathematical functions. 
Through a range of algorithms, Grasshopper generates geometry, creates complex forms, and allows for quick changes to even the most complicated models. Parametric models created this way are easier to adjust than those made in CAD and the iterations are much faster. 
Choosing the Ideal Design Tool
Looking at the comparison of CAD vs BIM, what is the difference between them if not a generational one? 
CAD made a lasting impression on how modelling and designing works, but the system might run into more limitations as technology progresses. On the other hand, BIM is still making a foothold in the industry, so it might take a while before it's widely accepted. 
Deciding on which tool to use might be challenging, but there's an easier way to get your design solutions just the way you want them. 
Why not take a look at how a powerful new platform like Archistar can help you deal with the complicated process?
With Archistar, you can generate concept building designs using the design generator or draw buildings from scratch. You can then analyse the impact of your building designs in the context of the neighbouring buildings, as well as the impact on solar accessibility, ground shadows, building separation and cross-ventilation.
In combination with their Grasshopper plugin, Archistar becomes an even more powerful tool that can take your CAD designs to another level.
After downloading and installing the Grasshopper plugin, you can select a site and generate solutions on Archistar. The same design will appear on the Archistar platform and in Grasshopper, allowing for edits in Rhino and the plugin. Once the new design is ready, it's easy to be sent to Archistar. Within Archistar, you can then view detailed reports and analytics based on the design, site context, lots, and other parameters.

Feel free to contact the Archistar team at https://www.archistar.ai/demo/ and schedule a demonstration today.