Even though it's quite common, land rezoning can be a complicated process. Learn what is needed to ensure it's done right.
Zoning regulations have always been a critical part of the legal property framework. Simply put, they exist to offer clear guidelines on the appropriate use of land and developments.
Developers need to familiarise themselves with zoning to ensure that their projects are feasible. You need to know if the land you want to build on allows for the desired type of property.
However, this doesn't mean that the zones are necessarily set in stone. 
If you find a parcel that meets all your needs but is in a different zone, it doesn't mean that you have to move on. Instead, you should be able to rezone the land. By doing so, you'd change the permissible use to fit your project requirements.
This is a fairly common practice in property development. But rezoning is often not an easy feat. There are things that you need to keep in mind if you want to go through the rezoning process as smoothly as possible.
In this article, you'll find valuable advice on how to make this happen. But first, let's see why land rezoning can be a good decision.
The Benefits of Property Rezoning
Rezoning a property can be a smart move. The first reason for doing this is also the most obvious – increase in property value.
According to Paul Stevens, the CEO of Just Property:
'If a property is in the structure plan to be rezoned for business purposes, generally this does add value. Similarly, getting a large property cleared for subdivision can also make it more attractive to buyers and developers. Generally, we find a seller in this position can stand their ground on pricing (should it be a market-related selling price).'
So, if done right, rezoning can significantly boost a property's value. Not only that but doing so may also make it possible to subdivide it. With a subdivision, you can offset some of the project costs by selling some parts of your land. You'll also have more flexibility in terms of the projects you can develop.
While rezoning won't make sense in all cases, it can be highly beneficial in some instances. The downside is that it can be a lengthy process. Here's what you can do to speed it up:
Tip #1. Visit Your Local Council
Your local government's zoning commission is in charge of the rezoning process. The local council can lay out all of the steps needed to complete it successfully. This is why the first step to land rezoning is to check in with your local council.
To begin with, you'll have to lodge a development application (DA) with your local council to change the use of your land. However, there's no guarantee that you'll get approval. For this reason, you should first gather all the relevant information from the council before you submit your application.
Since there will be a hearing to review your application, you must also have all the necessary details. Make sure to present yourself and the project in the best light to maximise your chances of approval.
Tip #2. Talk to the Neighbours
Your development will almost certainly have an impact on neighbouring properties. And if that impact is negative in any way, neighbours can lodge a complaint or otherwise object to the rezoning.
As mentioned, elected officials will have to review your application carefully. And any potential downsides for the neighbours are certain to weigh against it. If the owners of surrounding properties make a strong case against you, your application is likely to get rejected.
Because of this, it's always a good idea to discuss your project with the neighbours. In doing so, you can proactively deal with any issues that may arise along the way. Instead of waiting for the neighbour to register an objection, you can find common ground outside of the hearing.
Assess the impact that your project will have on its surroundings. If you're to notice any risks, make sure to buffer them straight away.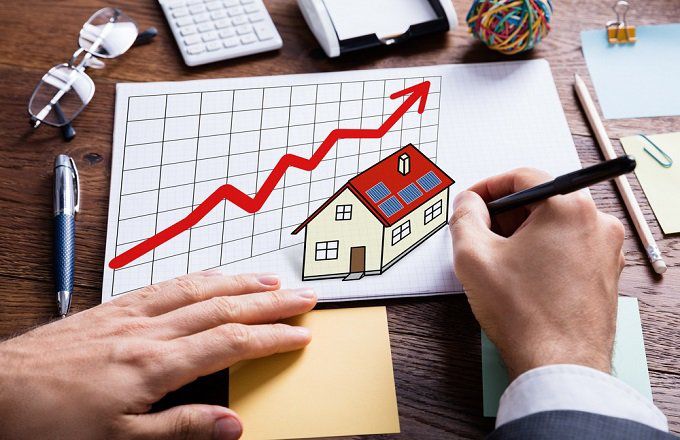 Tip #3. Understand the Costs
Aside from being difficult at times, land rezoning can be quite costly. But this largely depends on the estimated costs of development.
In Sydney, for example, the DA fee for developments under $5,000 is $110. And if the project cost is above $10 million, the fee will be $15,875, plus $1.19 for each $1,000 above $10 million.
There's also a fee for pre-lodgement consultations, which can cost up to $140 plus an added $70 for every additional hour. Bear in mind that these are verbal, informal consultations that don't guarantee approval.
Of course, you're also likely to have to pay for a few additional services. It's usually best to surround yourself with the right professionals instead of going through the process alone. And each of them will come with a cost that may add up to a significant sum of money.
This is why you should make some projections to see if the costs of land rezoning will be worth it. If they outweigh the benefits, it may be better to find land that matches your intended use.
Tip #4. Work with a Town Planner (And Other Relevant Professionals)
As noted above, you shouldn't go through the rezoning process alone unless you're an experienced developer. Even then, finding the right professionals can be of great help. Land rezoning can sometimes be a tedious endeavour, and outside help can go a long way.
For example, a town planner can take a lot of work off your plate. It's a smart idea to have them on board during the application process.
The main reason for this is that they regularly liaise with the local council. As a result, they have a much deeper understanding of the application process. A town planner can help you determine if the changes you want to propose will get accepted.
In most cases, you'll hire a planner on a consultation basis. They charge by the hour and some planners might be costly. But in many cases, it makes financial sense to hire one, as they can be of great help during the application process.
In addition, zoning is often a matter of politics. As such, you might benefit from a consultant who understands the political landscape. They might be able to offer valuable insights into the rezoning process.
Finally, you might need to get a real estate lawyer by your side. Again, this is particularly if you're not an experienced developer. Alongside a planner and consultant, a lawyer can help you cover all ground and ensure that your DA meets all the requirements.
Preparation Is Key
As you can see, land rezoning involves quite a lot of considerations. Changing a land's intended use impacts more than just the feasibility of your project. Because of this, it calls for a careful process involving various parties.
To maximise your chances of getting approved, gather all the necessary information before applying. Expect potential pushback from the local community and know how to address it. If the elected officials raise any concerns, you'd have to revise the plan to satisfy those concerns.
As mentioned, working with the right professionals can make the DA process much easier. But they're not the only ones who can help.
The ground-breaking Archistar platform can be instrumental in making sure the DA process goes in the developer's favour. It allows you to instantly find and assess sites against local zoning and planning rules. Moreover, you can see the status of similar development applications in a certain area, letting you gauge if yours is likely to be approved. You can then generate designs that comply with all relevant regulations.
As a result, you'll be able to fast-track your application.
Get started for free: [https://www.archistar.ai/]