How Does Archistar Help You Find Development Hotspots?
You can ensure your property development will be profitable if it's in a hotspot. Find out how you can find the next hotspots before others do. 
Development hotspots offer various profitable opportunities for property developers.
But the challenge here is making sure that you find the right hotspots in the market. This doesn't just mean finding their location. It's equally important that you find them at the right time so you can maximise the profitability of your project.
The question is, how can you find where these property development hotspots are – and do it at the right time?
This is where a special platform that can help you locate emerging development hotspots comes in. Archistar is equipped to help you identify upcoming hotspots – even in specific regions of your choice.
But first, let's get clear on one thing.
What Is A Development Hotspot?
"Development hotspot" is a term used in the property industry to identify underperforming areas that are showing signs of becoming the next big thing in the market. So, if you invest in these hotspots and the market conditions stay on their growth trajectory, you'll experience huge growth in your initial investment.
To get clear on the idea, here's an example of a potential hotspot:
Imagine that a large and high-profile company has set up its headquarters near a low-cost suburb. This move will attract people who intend to work in that company to live near it.
Now, where will the potential workers look for homes? 
They'll look at the nearest neighbourhood – the low-cost suburbs. This will increase the demand for property in that suburb. In turn, it will put pressure on housing prices and make them rise.
As a property developer, if you invested in that place, the property you developed would have increased in value in a short amount of time.
This can also happen if there are major infrastructure projects within the area – which is what's happening in Perth. The property market in Western Australia is gearing up for huge growth because of all the infrastructure projects in Perth.
This means Western Australia is currently a development hotspot.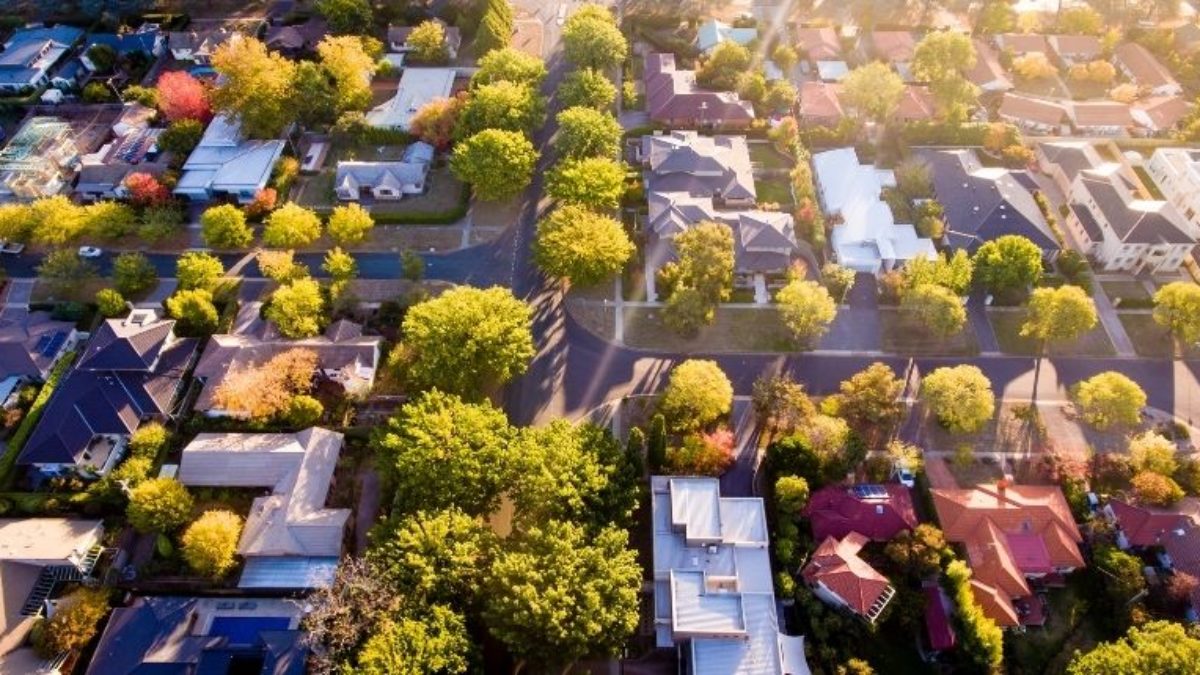 4 Common Ways to Find Development Hotspots
There are a lot of development hotspots all around Australia. To know which ones are hot at a particular moment, there are four common ways you can do:
Way #1. Research property development opportunities
A lot of property investors and real estate agents are usually just interested in properties that are already built. Since they aren't really interested in areas with development potential, you can focus on these during your search.
You can network with real estate brokers because they usually have access to the numbers that show where the regions with high potential for property development are.
Once you have a list of regions, do your research to confirm which areas are most likely to become hotspots first.
Way #2. Find neighbourhoods going through gentrification
Gentrification refers to the process where a poor urban area goes through a change in status because wealthy people are moving in. This transformation includes improvements in housing and the attraction of new businesses.
If you have a list of potential regions, research the inexpensive areas there. Check which ones had the house values changed over the past few years or those with a lot of home renovations happening.
Neighbourhoods with a steady growth of property prices and improvements (more than the national average) may be going through gentrification.
Way #3. Analyse the property market supply and demand
If demand continues to rise in an area but there's no more room for new construction, you can expect property prices to go up. This is why looking at the supply and demand conditions in a local property market can help you spot potential hotspots.
Apart from the rising prices of properties for sale, look out for increasing rental yields, population movement, and migration. These are signs of rising property demand.
Way #4. Search for a reputable real estate agent
To make things easier, network with a real estate agent. Establish a working relationship with them so they can share insights with you. They usually have inside information on development hotspots.
Not only that, these agents can represent you and make sure your offer is attractive enough to stand out among others.
The Archistar Method
The thing about property development hotspots is you have to act quickly. You want to take action before other people find out about the hotspot.
But that doesn't mean you should make rash decisions. It's still important that you make decisions from an educated position.
This is where Archistar can help. 
Archistar is a visual platform that'll give you access to valuable information that can help you do research on development hotspots.
And the good news is that it has a new feature called Development Hot Sites. This feature will help you find sites with untapped residential development potential. All it takes is a few clicks and you'll be able to spot perfect opportunities that only development hotspots can bring.
With Atchistar, research and data analysis become faster, more efficient, and more accurate compared to doing it via the traditional ways mentioned above.
Get started for free: [https://www.archistar.ai/]