Digital twin technology is revolutionising property development. Learn what it is and how you can benefit from it.
Despite being Australia's largest commercial property manager, Investa had a major issue in its processes. More specifically, the company was losing a lot of valuable information gathered during construction.
The construction team would finish a project and then hand it over to operations. But in doing so, there's a chance that the team may lose the information needed to operate the property a few months later.
Investa implemented digital twin technology to eliminate this issue. They used digital twins to mirror every wall, floor, lift, and other details of the property. And they're recording everything –  from initial drawings to warranties. 
Using live data from IoT devices and sensors, Investa can now convert drawings and elements into interactive tools. And there's a myriad of benefits to this. Not only did this resolve the data loss problem, but it also gives the company valuable insights into its projects.
Knowing the results and benefits, more and more real estate companies are embracing the use of digital twins. In this article, you'll discover the benefits of doing the same. But before that, let's dive a bit deeper into the technology itself.
What Is Digital Twin Technology?
Simply put, digital twins are virtual models of processes, services, and products. 
The combination of these physical and virtual components holds a trove of data. Through data analysis, you can then make informed decisions regarding property development and management.
How does it work?
Sensor-enabled smart components collect data about the working conditions, real-time status, and object positions. These components use a cloud-based system that aggregates and processes this data. It then allows you to analyse the information against other contextual data to make decisions.
This technology can reveal opportunities that are not available otherwise. Using simulations, you can plan your development and its processes in advance. You can also proactively resolve problems, prevent downtime, and more.
As a real estate owner or developer, are you now ready to find out what you can achieve with digital twins?
1. Improved Data Collection
Encompassing a digital replica of just about all the physical features of your development, a digital twin can offer an abundance of data. You'll gain detailed insights into every important aspect, including:
Floor plans

Data from the HVAC systems

Security systems

Sensor data collected from the management system

Insights into the people and assets in the building
As you can see in Investa's story, adopting this technology was an important turning point. When you fully embrace digital twins, you can store all the data necessary for successful developments.
2. Faster Decision-Making
In tandem with the above, all the data that your digital twins offer allows for quicker informed decisions. That's because the technology relies on a variety of processes to make this happen.
For instance, it can offer advice based on accurate historical data. This can show you all the operational activities within seconds. With enough data, you can use digital twins as a benchmark for the entire portfolio.
All of these provide a more agile and dynamic development process. As a result, you can maximise your performance and drive innovation with more ease and speed.
3. They're a Useful Sales Tool
Digital twin technology allows you to shift from standard 3D floor plans to 3D visualisations. This can prove invaluable in sales. Because rather than an image, you get semantic data that offers customers a chance to fully experience certain spaces.
If you build office spaces, you'll find it particularly useful. Digitally-interpreted floor plans address the questions of:
Traffic

Light flow

Capacity
Workspace designers can try out their ideas quickly and adjust the office layout to their needs. They'll have a clear overview of the impact that even the slightest adjustments will have.
The possibility of virtual experimentation can seal the deal for you in a lot of cases. You have more information available to highlight the building's features and answer potential questions quickly.
4. They Facilitate Design Improvements
Digital twins rely on model-based systems engineering to facilitate cross-functional design collaboration. This means you can define, verify, and validate specifications and performance requirements. The technology can also give you a better understanding of tenant needs when the property becomes operational.
As mentioned, you can also run simulations to test different layouts. If you decide to build new parts or make any similar changes, you can test them without disrupting any operation. Each simulation offers multiple solutions, out of which you can identify the most suitable.
5. Optimised Physical Use
Digital twin technology lets you explore and implement optimal uses of a property. It does so by offering insights into three activity levels:
Descriptive – what has happened

Predictive – what's going to happen

Prescriptive – what should happen
By combining machine learning with your tenant patterns, you can make a cost-effective maintenance plan. This may result in fewer actions, energy savings, more remote work, and other benefits.
Possibly the most valuable aspect is the predictive maintenance feature. Instead of waiting for something to break, you can anticipate future maintenance needs.
6. Improved Communication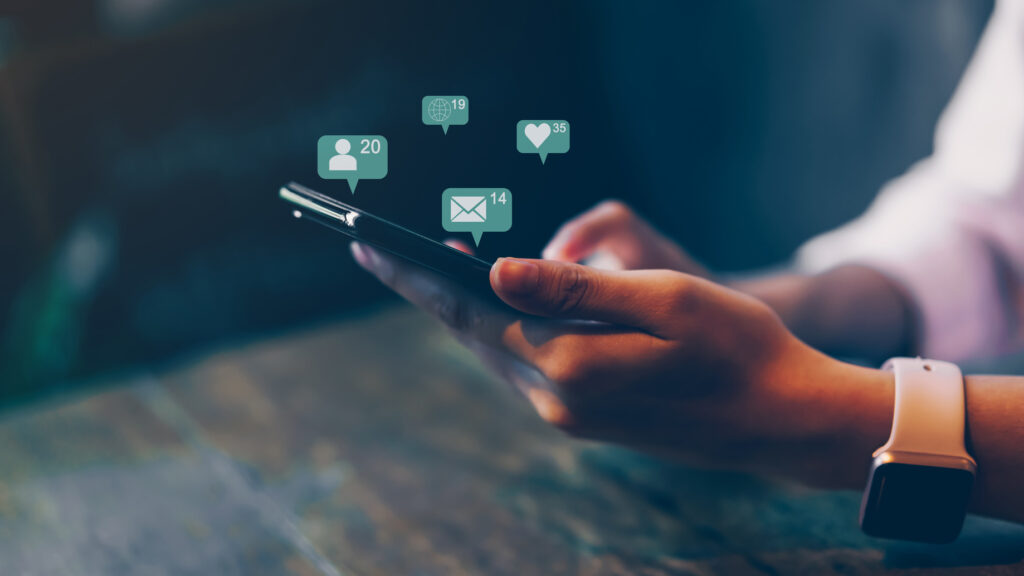 Digital twins serve as a centralised hub of accurate and transparent information. As such, they make communication between everyone involved in the project more streamlined. The technology provides a real-time overview of all the relevant processes that's always available to all the key people.
A property's digital twins also aggregate design, technical, sensor, and a variety of other data. Stored in the cloud, this means information is readily accessible. Teams can collaborate more efficiently and potentially avoid bottlenecks.
And if there are any deviations from the plan, you can get all the recalculations done very quickly. This adds to the overall agility of your projects.
7. They Promote Sustainability
From design to operational processes, developers have a lot of decisions to make. Many of those decisions may have an impact on the project's social, economic, and ecological sustainability. Just the material choices alone can have a significant impact.
With the help of digital twin technology, developers can make decisions that contribute to sustainability. For instance, more efficient logistics would reduce CO2 emissions.
You can also link personal data to identify interventions that promote tenant health. Of course, you must do so in compliance with the relevant legislation and ethics.
The New Era of Development
It's safe to say that digital twins can transform the development process from start to finish. Development projects require large amounts of data. With this technology, you can have all of that information at the ready.
Furthermore, you can rely on the accuracy and transparency of data to drive better performance. With the help of digital twin technology, developers are able to make better decisions in a shorter amount of time.
The benefits of digital twins extend far beyond the development process. The technology is applicable throughout a property's life cycle, with which you can maximise its value and performance.
And that's not all. 
By integrating development platforms like Archistar with your digital twins, you can take your processes to the next level. Archistar's AI and cutting-edge systems complement digital twins perfectly. You'll have even more detailed insights into your projects and for creating your conceptual designs.
Schedule your free demo today to see how all of this works in action.