How to Find Off-Market Development Sites
Finding off-market property sites is a great way to evade the fierce competition in the property market. In this article, we'll talk about how you can find off-market opportunities easier. 

Among the biggest challenges for property developers is finding the right development site. 
The competition is fierce, after all. 
And that competition is even fiercer for newbie developers who have yet to establish deep, powerful connections in the industry. As well as those who lack extensive knowledge about the industry and how property development works.
If you find yourself struggling to locate the perfect development site for a project, one option you might want to explore is looking for off-market development opportunities. 
In this article, we'll explore what off-market development sites are, why you should consider buying them, and how you can do it. 
So, if you're tired of constantly losing site prospects to your competition, keep reading.
What Does Off-Market Mean?
As the name suggests, an off-market development site is a property or parcel of land that is for sale but is not advertised as such to the general public. 
This means you won't find listings for these properties on your usual real estate sites. You likewise won't find ads or brochures for them, and they're not even open for visits or inspections. 
If so, how are they sold?
Vendors sell off-market sites by exclusively dealing with agents or websites that can match them with selected buyers. And since these development sites are only available to a limited of buyers, it means you won't have much competition. 
Now, the question is: 
Aside from the reduced competition, why else would a property developer actively hunt for off-market opportunities?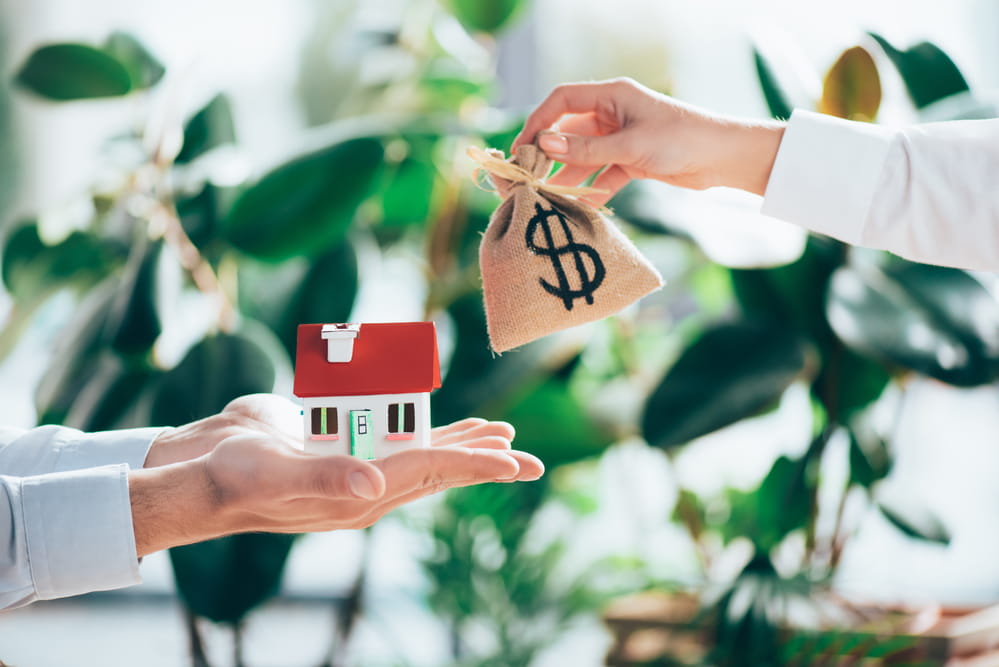 3 Reasons for Buying Off-Market
Here are three other reasons why off-market might be the best place to find your next development site:
Reason #1 – It Saves You Money
Remember that competition pushes prices higher. Since you have less competition for off-market development sites, you have a better chance of landing the site you want at a lower price. 
Reason #2 – You Get More Flexibility and Convenience
Off-market sellers are rarely in a rush. Otherwise, they'd be spending money on advertising so they can sell the property faster. 
That means apart from giving you more time to finish your due diligence, you won't be forced to chase a tight transaction timeline.
Reason #3 – Less Stress For You
If you think going on countless viewings and options is inconvenient, buying off-market is for you. Not having to attend multiple inspections is a great time-saver, too. And it's particularly helpful if you've got a packed schedule and don't have much time.
Think these are all good reasons to explore off-market?
Let's now talk about where you can look for off-market development sites. 
How to Look For Off-Market Development Sites
Admittedly, it can be difficult to find off-market properties compared to looking for available listings. However, the process will be a lot easier if you know where to look. Here are four tips to kick off your search:
Tip #1 – Talk to Real Estate Agents
As mentioned earlier, off-market sellers typically rely on agents to directly connect them with qualified buyers. So, you can simply get in touch with a real estate agent. 
Let them know you're looking to purchase a development site. Talk to them about your price range and what exactly you're looking for. At the very least, an agent in your area should be able to help narrow your search. 
Tip #2 – Check Off-Market Websites and Social Media Groups
Though off-market sites won't be in your real estate listing sites, they might still be available on free websites as well as social media groups designed for sellers who don't want to advertise widely. Some places you might want to explore are private Facebook groups and real estate group chats on apps like Telegram. 
Tip #3 – Search Public Records
Local newspapers and local government websites are great resources for pre-market listings. Pre-foreclosed sites and those available for short sale may also be published in these public records. So, make sure to comb through them.
Tip #4 – Ask Around
Word-of-mouth might just be the most effective way to look for an off-market site. 
Ask your family members, your friends, and even your mortgage broker if they know of any opportunities. Even if they don't know of one right now, they'll surely remember to notify you the next time they come across anyone looking to sell off-market. 
Find the Perfect Site ASAP
You now know that off-market properties bring in a lot of benefits to property developers. But the fact remains that looking for off-market opportunities can be a lot more time-consuming than looking for available listings. 
Luckily, there's a platform that can speed up the time taken to find the perfect site by up to 3x. 
With Archistar, you'll have access to a wide range of planning and zoning tools. Find out what planning rules apply to your sites of interest and assess them for feasibility by booking a free demo today.
Get started for free: [https://www.archistar.ai/]