How to Find Out Which Planning Rules Apply to Your Project
Want to start a property development project but don't know which planning rules apply? You're not alone. Fortunately, this guide is here to help. 
There's no greater joy than having an amazing development project in mind. 
But at the same time, you have to ask: are there any rules you should follow or permits you should obtain? This part makes development projects both exciting and overwhelming. 
The reality is that the journey to getting approval for your property development project can be a long one. 
What makes the process even more complicated is the fact that different states have different rules regarding permits. Some endeavours require you to obtain tons of permits in advance, while others need only one or zero applications. 
However, it all comes down to the same principle:
All states and local councils encourage projects that respect the character of the area, don't negatively impact the environment and the heritage of the site, and are in accordance with local policies. 
This article shares 3 general tips on how to learn which rules apply to your project and shares examples of how different states handle the issue.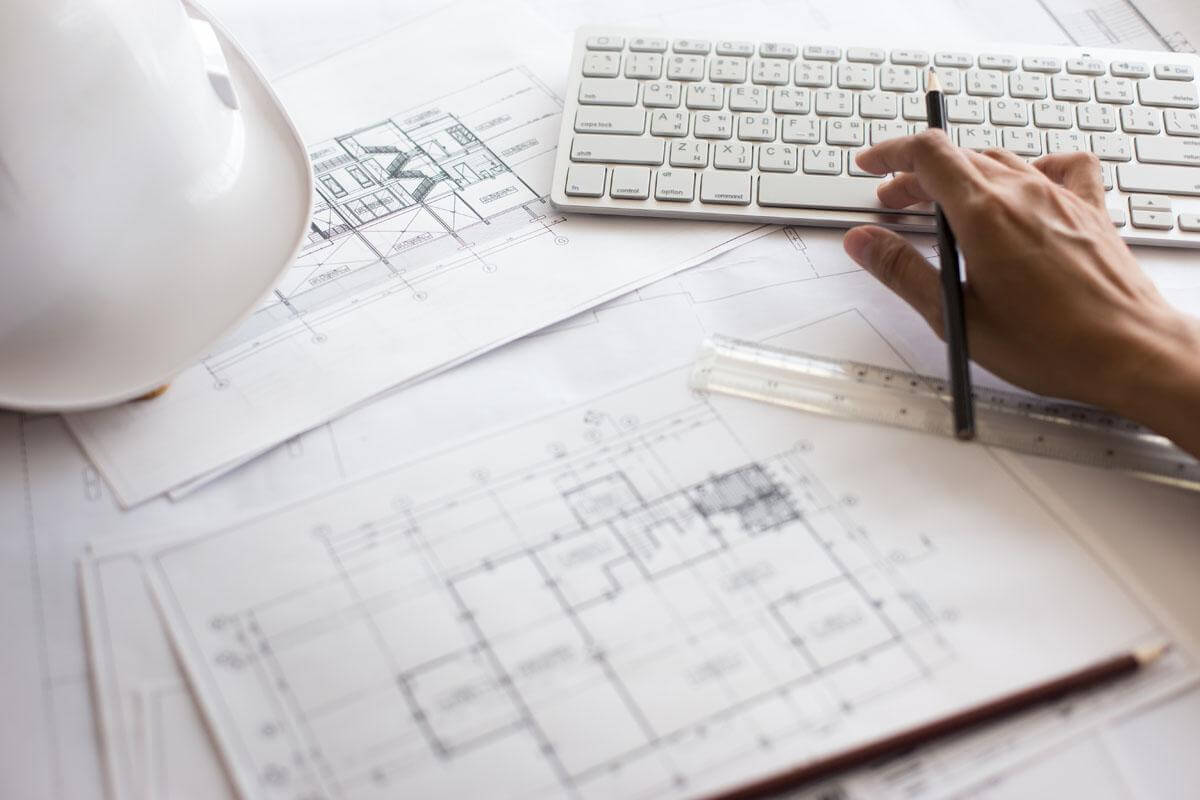 The 3 Tips
Tip #1. Consult a Council Planner 
Regardless of which state you're from, the most important step is to discuss the topic with your council planner before submitting an application. 
You'll get to ask questions such as whether or not you'll need a permit for your proposal or whether your proposal is prohibited in the state. The planner will also tell you what information you should supply when applying for a proposal and how the council will process your application in detail. 
If you want to have peace of mind regarding planning rules, documentation, and information that concerns your project, then talk to your council planner as soon as possible. 
Note that some authorities will make you pay for this service, so make sure to verify that beforehand. 
Also, be aware that for some projects, the Minister for Planning has the responsibility for issuing planning permits, not local planners. So, confirm which one you should approach.
Tip #2. Consider Professional Advice
Many rules in planning assessment include complicated processes, respecting neighbourhood character, achieving excellent urban design outcomes, protecting the environment and heritage, etc. 
Logically, the council and the community seek proposals according to their expectations. For this reason, you can consult professionals to help develop your idea in a way that will meet everyone's objectives. 
Tip #3. Fill Out an Online Questionnaire 
Most Australian states have a dedicated website for helping developers find out what type of approvals they need before starting their project. 
We'll share the example of South Australia's online planning and development system here.
They have dedicated "Approval Wizard" software that lets you fill out a questionnaire regarding your development project. Users can enter the property address and see if they need approval for their proposal. If so, they will need to apply for assessment. Developers will also see who they need to contact for more information. 
However, tools of this kind should only be considered as a guide. You should always refer to the local council or independent accredited professionals for professional advice. 
Getting the Council Approval
The most important part of continuing with your development project is getting council approval. 
If you do need to apply for permission, know that different states use different approaches to development. However, most share a similar risk-based concept when it comes to the potential environmental impacts of a project:
Councils approve developers whose projects don't bring into question the impact of the development (solar access, noise, traffic, privacy…) on surrounding properties and the environment. 
The three assessment pathways that apply to small residential developments in NSW, for example, include exempt developments, complying developments, and developments that require consent from a council. 
Forms that don't require development consent are called exempt developments. Such developments are considered as such because the potential impact of the exempt developments is minimal, and most of these projects comply with pre-set standards. The standards are set in the State Environmental Planning Policy for Exempt and Complying Development Codes from 2008 or the local council's environmental plan (LEP). 
Examples of exempt developments include small fences, barbecues, small decks, satellite dishes, etc. 
Meanwhile, the complying development is approved by the issue of a development certificate given by a certifier. This is a cost-effective and fast way for getting approved for routine development projects that include one or two storey homes, outbuildings, additions, or alterations. 
These projects have a predictable environmental or amenity impact, and they must comply with pre-set conditions and standards set in the Codes SEPP or the local council's LEP. If you obtain a complying development certificate, this can be your alternative to development consent. 
Finally, development consent projects need council consent, as they could have major amenity and environmental impact. The assessment consists of a standard application form, technical reports, and plans that get submitted to the local council. 
It's essential to make sure that the cumulative impact of these developments doesn't negatively affect the environment. Similarly, private and public interests should be balanced by making sure the project fits the area's character and that the hard infrastructure needed for the development is provided. 
Here's a list of rules and acts that one project needs to pass to get approval in NSW:
Environmental Planning Assessment Act from 1979

Environmental Planning and Assessment Regulation from 2000

Environmental Planning Instruments (EPIs), including State Environmental Policies (SEPPs) and Local Environmental Policies (LEPs)

Development Control Plans
Other states follow similar rules and share similar assessment pathways. 
Get Informed Before Acting
If you want specific advice about how you can know which rules apply to your development project, talk to your local council and ask them directly. You'll be on the safe side that way. And in case you need to file an application, you'll know exactly which information to include. 
Also, you can always visit your state's planning website and look for information there. Most states have a comprehensive wizard or similar programs to help you figure out which rules apply to your development project. 
Fortunately, platforms such as Archistar can greatly help in these situations as well. 
With Archistar, you'll have access to a wide range of planning and zoning data across Australia. See what planning rules apply to your sites of interest and assess them for feasibility.
If you're interested, you can try our software. Get started for free: [https://www.archistar.ai/]