How to Get Council Approval for Your Development
Getting council approval for your development work can be tricky. Find out what you can do to ace it.
Developing a site or building a structure can be an exciting process. Still, it's not as easy or as simple as it sounds. 
That's because before you can get started on any development work, you first need to undergo the Development Application (DA) process. And sometimes this procedure can get daunting and confusing.
But don't worry. 
In this article, we'll discuss in detail the five stages of the DA process so you can get started on your development projects ASAP.
Why Do You Need Development Approval?
Before we start explaining the entire DA process, let's first discuss why it is important to get consent for development work.
Here's the thing: 
Any kind of development project can heavily affect the environment of surrounding areas. Whether you're planning to develop the lot into a residential area or a business complex, it'll impact the way of life of the people already living nearby. Hence, the need for approval.
The DA process makes sure that the project you will be undertaking won't negatively impact the way of life of the community as well as the environment. 
A few ways the DA process does this is by ensuring the structural soundness of your building and checking if your development comfortably fits within the public domain.
On top of that, the process also allows interested members of the community to raise concerns about your project.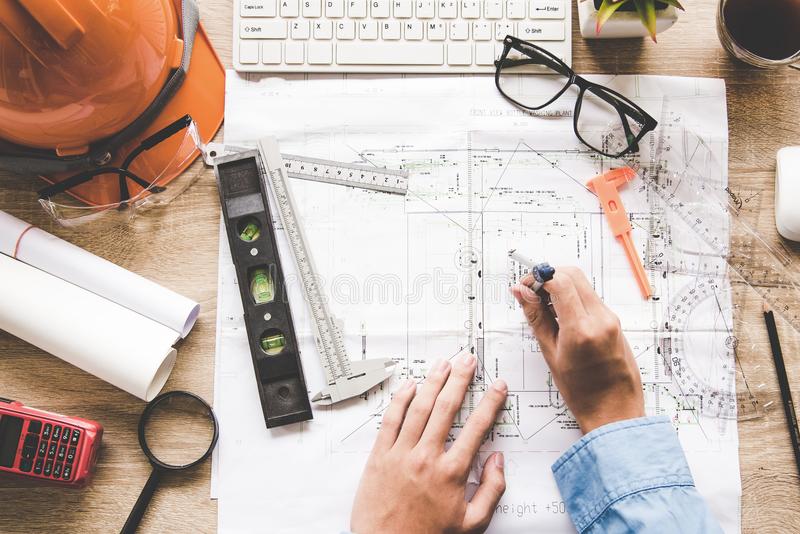 The Development Application Process
Stage 1: Pre-Lodgement
The first stage in the development application is doing your due diligence. The pre-lodgement stage involves gathering enough data about your development project from both experts and your potential neighbours.
What does that mean exactly? 
Firstly, pre-lodgement includes getting all the necessary information about your project, such as:
A planning certificate that lists all the planning instruments that apply to your land
A property report that provides an overview of key planning controls that apply to your site
A site analysis plan that shows the key characteristics of your plan as it relates to the rest of the area. It basically proves whether or not your development project fits within the community.
In this stage, you must also check in with possible neighbours and members of the council. 
Most councils provide all the information you need for free. But if your plan is still unclear, you might have to request a formal meeting to iron things out. At the same time, you need to engage with neighbours to find out how your plan will look and impact them. Ideally, you need to contact them as soon as your plan gets clear.
Before moving to the next stage, be sure you've also prepared for the costs of lodgement and a fully-accomplished application form.
Stage 2: Lodgement and Council Administration
Lodgement is the formal start of the DA process. At this stage, you are allowed to submit your application form and all relevant information online or over the counter.
Remember, it is your responsibility to ensure that all pieces of information in your application form are accurate and complete.
Only when you've submitted all requirements does the clock start ticking for council assessment.
Part of the lodgement process is neighbour notification and advertising. This is when the council will formally tap your possible neighbours via individual letters, on-site notice, or an ad in a local newspaper. Once this happens, all the relevant info about your site will be available for comment at the council office.
At this stage, you will also be assigned to an assessment officer who will be your point person as you go through the rest of the stages of the DA process.
Stage 3: Assessment
Under the Environmental Planning and Assessment Act, councils must consider the following for all Development Applications:
Impact on the natural and built environment in the area
Social and economic impacts of the development in the locality
Any submissions from neighbours and other groups
Any comments or agreements from a government agency
You can check the progress of your assessment on your council's online tracking page.
Stage 4: Determination
There are three possible decisions that councils make when it comes to the DA process. These include:
Development Consent

– This is a legal document that outlines all of the council's conditions to avoid penalties. So, you can proceed with your plan only if you follow the set conditions. It is therefore crucial that you speak to your building team about these conditions before proceeding.

DA Refusal:

This means that your DA did not pass the council's assessment. The council will provide the reasons why your application was rejected.

Deferred Commencement Consent:

This is a rare occurrence in the DA process, but it bears mentioning nonetheless. What this means is that the council will only allow you to proceed once one or more important matters are resolved.
Stage 5: Construction Certificate
This must be obtained from your council or an accredited certifier. The construction certificate will include plans that contain a lot more information than your approved DA plans. This allows your builder to work directly from them.
As much as possible, stay consistent with the initial plan assessed by the council. Otherwise, you might have to reapply or get your DA reassessed by the council.
To obtain the construction certificate, you may have to first provide additional reports and pay bonds or development contributions to the council. The details of these payments are outlined in your development consent.
Stage 6: Occupation Certificate
This certificate serves as proof that the council authorises you to construct a new building or development in the area. Depending on the particular Occupation Certificate sought, the Private Certifier must be satisfied the development meets various regulatory standards, including:
An enforced development consent
A design and construction plan that is consistent with the development consent
Pre-conditions in the consent are met
A construction certificate has been issued
The building is suitable for occupation in accordance with the Building Code of Australia
Final Words
At this point, you are one step closer to building your first development project. Be sure that you completely understand the rules of the DA process before you begin. This will prevent your application from getting rejected by your council. 
The good news is that understanding planning rules is a lot easier thanks to software like Archistar.
With Archistar, you'll have access to a wide range of planning and zoning. Find out what planning rules apply to your sites of interest and assess them for feasibility. This will help maximise the chance of your development being approved and ultimately speed up your development project.
Get started for free: [https://www.archistar.ai/]