Property development requires careful planning and a keen understanding of the market. Here are five tips for beginners who aim for success in this field.
With an attractive marketplace, property development offers plenty of opportunities for great profit. But as a field that requires knowledge, planning, and preparedness, it's not easily accessible to newcomers.
Development beginners must tread carefully if they want to achieve success. So if you're determined to go into property development, it should be your top priority. 
Keep in mind that getting a project started takes a lot of time. You'll need to acquire the necessary permissions and make sure many lengthy processes during every project stage. Additionally, you'll have to be present on the ongoing project site to make sure there aren't any setbacks.
That's why you shouldn't treat property development as a secondary activity if you want to hit it big.
To start working on lucrative projects, a thorough knowledge of the market and the right approach are crucial. Here are the essential considerations to bear in mind when you're getting started in property development.
Five Property Development Tips for Beginners
Tip #1. Have a Business Plan
Making a business plan for property development isn't different from doing the same for any other business venture. After all, the vital points of a good business plan are determining in detail what are the main goals of your enterprise and by what means are you going to achieve them.
Beginners property development should answer some crucial questions before going all-in. 
First of all, you should understand your target market and your ideal customers. You'll then have to determine which properties would best appeal to them.
Once you know that, you need to develop a plan of obtaining the necessary starting funds. 
Finally, it would be best if you worked out an estimate of the project's costs and duration. 
But when assessing the costs, it's best to consult a bank surveyor rather than relying on an agent. It's because working out the financial details is crucial, as you'll be paying for all expenses while the property's on the market.
Your business plan needs to be exact and comprehensible, whether you're creating it for your own orientation or targeting investors. But if you have investors in mind, make sure the plan explains your business's essential details. This means it has to feature your company structure, financial projections, market research, and complete strategy.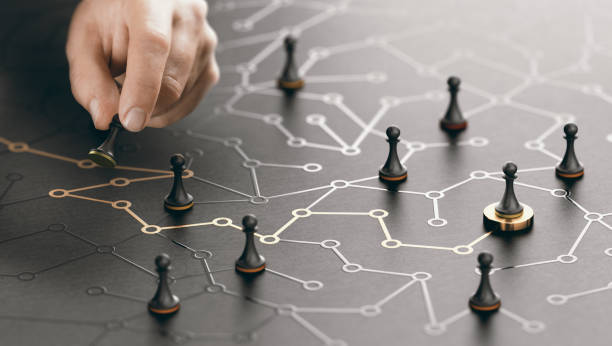 Tip #2. Choose Your Strategy
There are two main models when it comes to property development: you can opt for a buy-to-sell or buy-to-rent strategy. And each has its own strengths and weaknesses.
The buy-to-sell strategy, or property flipping, means that you'll buy and renovate or upgrade the property to sell it. 
Naturally, the property must be in a state where it needs some work. The more investment in renovation it needs, the higher the risk will be, along with your potential profit.
It would be best for property development beginners to start small, with a project that yields less profit but isn't particularly risky. A detailed plan of renovation expenses will be crucial here. Since costs go over the expected budget in the majority of cases, it's always recommended to include around 10% as a leeway.
You'll need to be expedient with the project to turn a profit quickly. To that end, having available contacts both for renovations and sales will be very useful. 
The buy-to-sell model is advantageous for those that want to build their portfolio in less time because the potential quick return on investment can immediately be used for the next project.
Meanwhile, the buy-to-rent property development model means the main purpose of acquiring the property is to rent it. 
While the rent will help pay off the mortgage, cover ongoing expenses, and provide some extra profit, property maintenance and finding reliable tenants will be your responsibility. And if you employ an agency to take care of these matters, they will, of course, charge a regular fee.
With the buy-to-rent strategy, you'll be going for a long-term profit. 
It will eventually provide a reliable income, but it might take some time for the model to develop. You should also plan for periods when the property has to sit empty, as that's when the income will stop but not the expenses. This isn't a solution for those after a quick profit, yet it might prove quite lucrative after some time.
Tip #3. Have the Right Timing
Remember, it's important not to rush your investment. Thorough research will pay off more than jumping at an investment that seems like a good deal in most cases. 
So before you decide to purchase, make sure you know all property prices relevant to your market, from the highest to the lowest. Only when you understand which factors influence the prices will you be able to make a well-informed decision.
This principle applies to your choice of location, as well as to individual properties. You should examine whether you could find a better opportunity in a less familiar market or if you should stay with the area you know best.
While considering the purchase, you should also resist the pressure that real estate agents might put on you. Although a good agent can provide ample assistance, bear in mind that it's their job to seal the deal in the least amount of time. 
If you're uncertain about a property, the general rule is that it's always better to give it a pass than to complicate the process with potential problems.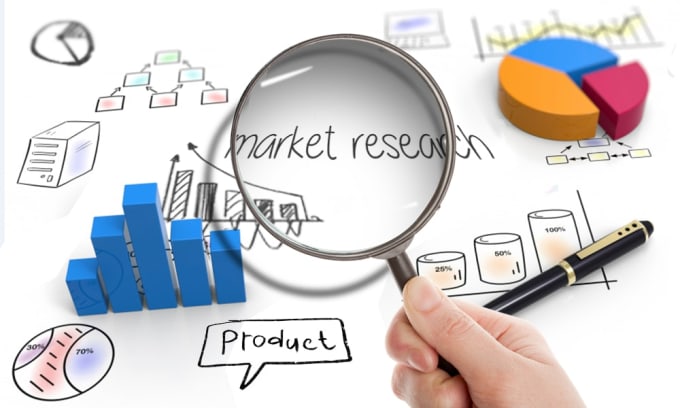 Tip #4. Understand the Importance of Market Research
Market research is a crucial point in any business. And given the high stakes and risks involved in property development, the importance of market research here can't be understated.
Before you start considering an investment, you must choose an area and learn all about the current circumstances in that market. This means knowing what type of property's in demand in the area and what are the buying and selling prices.
When it comes to the area, you should do your best to find the perfect property development location. But that doesn't always mean you should go for the most popular locations as the property prices will already be high in such locations, leaving little space for profit.
Areas that are still developing and growing will be your best bet, as the prices will likely go higher with time.
Find less-developed locations near the popular neighbourhoods. Those will most likely grow in value as high prices drive more people to the fringes of the more expensive areas, which will likely bring great returns on your investments.
Your ideal customers will also play a significant role in your location choice. While vital infrastructure is important for most people, you'll need to consider which amenities your customers value most and check if the area you choose provides those.
For example, if your target market is families with children, the best location for your projects will be a safe area with playgrounds, good schools, and kid-friendly restaurants.
If you've opted for the buy-to-rent model, the safest route to take is investing in areas near universities. Locations frequented by students are much more likely to provide a steady income from leasing and you could easily secure long-term tenants.
Tip #5. Buy Low and Add Value
When you're familiar with the market and the location, it should be relatively straightforward to estimate the property value, rent prices, and the potential for returns.
The best course of action in property development is to buy at low or reasonable prices. If you go for the most expensive properties, it will be challenging to add any substantial value and you might end up at a loss.
You'll often find some great offers at an auction.
However, you should have a thorough understanding of the process and know about the possible pitfalls. For example, when a deposit is required, it's worth noting that it is non-refundable.
Another way to get a good deal on a property is to directly contact the owners.
You could find a property that needs work but the owners can't afford the renovations. In that case, you could get an excellent price for potentially valuable real estate.
Once you find an affordable property, you'll need to add value to it before selling or renting. Naturally, the easiest way to ensure plenty of added value is to purchase a property with plenty of room for improvements. Large unused lofts, gardens, and empty buildings usually present the best opportunities.
Here, your contacts and a detailed plan of action will prove invaluable.
You'll need reliable professionals to perform the necessary repairs and building, and you'll want them to finish the job fast. While you could do some renovations yourself, you should leave the vital infrastructure to the experts.
Be Cautious and Plan Carefully
For property development beginners and veterans alike, nothing beats a sound, thorough plan. Knowing where, when, and how much to invest is, naturally, the most important aspect of property development.
However, to make the most of your investment, you'll need reliable data to guide you through the process.
Archistar is a software platform that can provide you with accurate, up-to-date data about the property market. It will help you calculate the feasibility of your project and define your plan to the finest details.
Get started for free: [https://www.archistar.ai/]