You'll face some of your biggest challenges even before digging the first hole at a new development site. Get the right start to ensure everything is smooth-sailing the rest of the way.
Are you ready to start your next project? 
Beginning something new isn't always the smoothest or shortest endeavour. For example, when you want to put up a new building, you have to be aware that it will change the environment and perhaps even the amenity of others around it.
You need to ensure that you know everything about property development compliance in your area.
Hence, before going through anything, you have to get your development application (DA) approved. Note that it's one of the more complex and lengthy processes for developers, as far as paperwork is concerned.
Unfortunately, you can't skip this step if you want to follow through with your plans. So, it'd help if you got your facts straight first and understand how it all works. And the sooner you do it, the better.
This article will offer you an overview of the DA process and present key areas of focus that help determine your approval chances.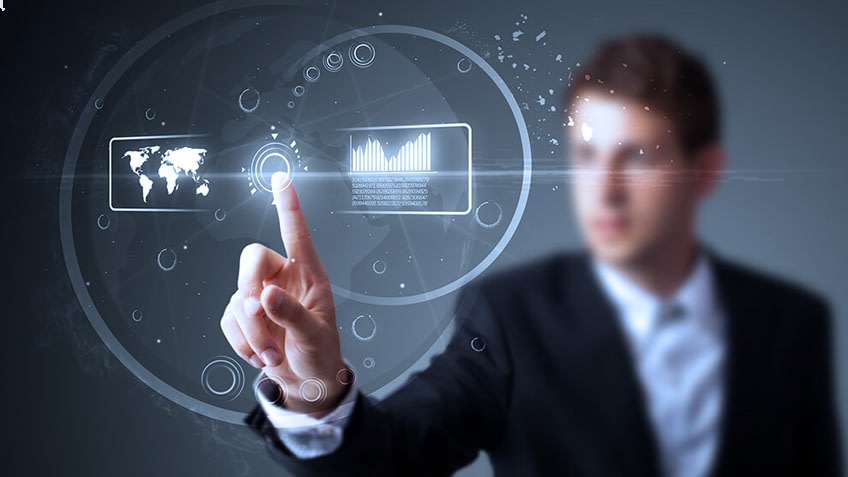 Overview of the DA Process
The six stages of the DA process, as well as the participants involved, are as follows:
Stage #1 – Pre-Lodgement
Here, your entire mindset should be about getting all the information you need to present about your construction project. 
Consider getting all the information on planning controls.
You can download an NSW property report to figure out what applies to your site. Visiting the local council website is another way to gather planning information. However, you may not have to do either if you purchased a site that included a planning certificate.
During this stage, it's also ideal to perform a site analysis. Again, the goal is to identify the development capacity regarding adjoining lands and the local infrastructure.
At this point, you should also get your team together – architect, specialists, engineers, planners, and so on. You'll need other experts to guarantee your proposal meets property development compliance standards. 
In addition, don't forget to appeal to the services offered by local councils to get additional advice for your development.
Finally, work out your costs and budget before preparing the DA, all without neglecting to discuss the impact of your building with the neighbours.
 Stage #2 – Lodgement
After doing all that preparation, it's time to lodge the DA with the local council. You'll need to fill out the necessary forms at this stage. 
Remember that you have a responsibility to offer all relevant information and plenty of detail. The more detailed your proposal, the easier the council's decision and the more money you can save. 
Also, it should not make a difference whether you lodge your DA online or over the counter.
After the council has received the application, you'll have to notify your neighbours that the process is underway. You'll also be assigned an official assessment officer who will act as a point of contact between you and the council.
Note that it's normal for a council, at this stage, to appeal to internal and external experts who can work out any environmental issues.
Stage #3 – Assessment
Following the lodging of the DA, you can expect a sight inspection and a series of recommendations. This stage is when the council checks your proposal and the environmental, social, and economic impacts of your proposed development.
Then, the council will further analyse plans and policies. Any concerns raised by neighbours or organisations are typically resolved at this stage.
If you run into an issue, you should work on overcoming it with the help of your team. The good news is that it's possible to track the progress of your DA.
Stage #4 – Determination
After the council's assessment of your DA, you can expect one of the following responses:
Development consent – granted with conditions

DA refusal – with reasons specified 

Deferred commencement consent – you're not allowed to break ground until you've resolved certain issues raised
The reason you should know the outcomes is that each may influence your plans. For example, under some conditions, you may have to remove entire elements or reduce the height of your building. 
You could also apply for a modification of consent in the determination stage should you want to make changes to certain aspects of your development.
If you're not happy with the decision, know that you have six months to formulate and file an appeal. 
When it comes to certain conditions imposed by the council, prepare to pay development contributions. For example, you may have to rework your waste management or hours of operation in some cases.
This may also be the time to put up signs with your PCA detail, among other things (if approved). 
Stage #5 – Construction Certificate
Assuming all goes well, there are a couple more things you have to do before breaking ground. First, you'll need a construction certificate (CC) from either a private entity or the local council. That should include engineering and building plans along with detailed specifications.
Second, you have to appoint a PCA – both an accredited third-party certifier or the council can monitor the construction. Once you do that, provide two days' notice prior to starting work. 
Last but not least, verify that you've satisfied everything else on the list of conditions raised by the council.
Stage #6 – Occupation Certificate
When you get your OC or occupation certificate, you're officially approved to use the building. But you'll only get this if the development meets all regulatory standards of the PCA.
One of the common reasons for denying an OC includes inconsistency between the consent specifications and the building's design and construction.
Keep in mind that not having a CC can be grounds for denying your OC, the same with not meeting BCA regulations.
Although Complex, it's Easy to Follow
The DA application process refers to all of the steps you need to go through, from planning your development and breaking ground to the construction wrap-up.
However, it's not just something you do before pouring the foundation. It's more of an ongoing process where you're scrutinised regularly. 
In that light, one of the most important things you have to do to ensure a smooth process is to get the pre-lodgement stage right.
The more informed you are, the more detail you can put into your proposal. 
Also, knowledge of the area will allow you to remove any inconsistencies or mistakes from your initial plans, which can save you a ton of time and money throughout.
Archistar can help you find profitable development sites and perform the necessary feasibility and due diligence studies. In addition, Archistar's ability to generate elaborate planning details across various sites in Australia can give you an advantage when creating your DA proposal. It is recommended to book in a free demo of the Archistar platform to see how much of this process can be automated.