How to Kickstart a Successful Strategic Land Deal (And the Four Key Steps to Follow)
A strategic land deal can present a massive opportunity for property developers. But only if you know how to do it right.
At face value, strategic land deals are pretty straightforward. They involve finding a piece of land that meets specific criteria and developing it for a dramatic value increase.
To be precise, the land in question should be:
Outside of settlement limits

Without planning approval

A good potential spot for planning approval
Once you acquire the land and obtain planning approval, you develop it and reap the benefits.
Of course, the process isn't quite as simple in practice. Otherwise, everyone would be doing it with massive success. 
Doing strategic land deals right can yield fantastic returns. But you'll need to come prepared to ensure success. 
This article will help you determine if this type of deal is right for you and share some useful tips for kickstarting a good strategic land deal.
Is a Strategic Land Deal Right for You?
The best way to ensure success in a strategic land deal is to determine if it's the right choice for you. You'll know if you should proceed to make the deal by answering the following questions:
Are You a Quick Win or a Long Game Person?
Strategic land deals pay off in the long run. This means that there are usually no quick wins. 
Most of the time, the deal might take several years, depending on its scope. And in the case of bigger strategic land deals, the waiting time for the payoff could even take decades.
If you're ready for the long game, this will be a great option.
Do You Have Sufficient Starting Funds?
Strategic land deals require considerable investments to get off the ground. 
First, you'll need to invest in the land in question. The cost can be considerable, regardless of whether you're purchasing the site outright. 
Then, there'll be planning fees to cover. This expense can also represent a hefty amount, depending on the number of units you're planning for.
Finally, the process is labour-intensive, which will ramp up the staff hours. Not to mention affect your expenses.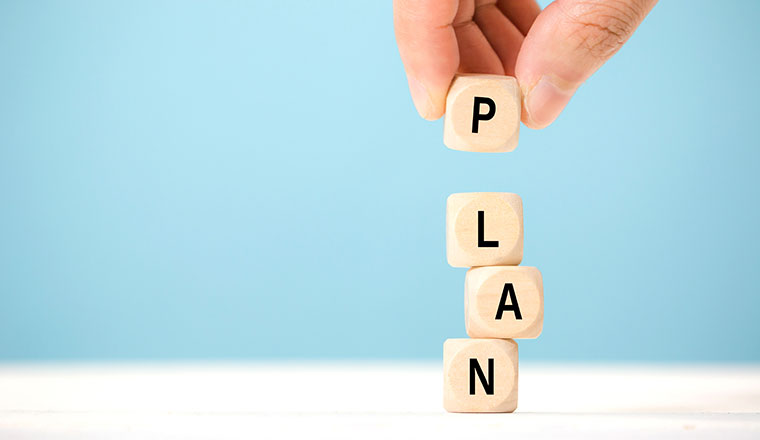 Are You Experienced in Planning?
Planning is at the very core of strategic land deals. 
You'll need to understand the system and draw upon the experiences of other developers in the area.
That said, the success of your project will depend on how well you plan it. This can be the difference between a profitable deal and wasted resources on a failed project.
Do You Have the Required People Skills?
At the basic level, you'll need to deal with the landowner, promoter, and planning team members. 
However, many additional interactions will also be necessary to make the deal a success.
For instance, you'll need to keep in touch with local politicians, resolve any objections from neighbours, and employ an agent capable of selling the developed site.
Even with everything else done right, know that poor people skills will be the end of the deal. 
4 Tips for Landing a Strategic Land Deal
If you've determined that strategic land is the right choice for you, the next crucial thing will be to learn the basics of the process.
The following four tips will give you the run-through and help you make an excellent deal.
Tip #1. Find a Suitable Site
As mentioned previously, the ideal strategic land deal sites will be outside settlement boundaries and have no planning approval just yet. At the same time, these sites should have plenty of potential to get planning approval.
Of course, you'll likely come across many suitable sites that other developers have already claimed. It's because certain companies have made it a regular practice to purchase entire swathes of land and wait for the right time to cash in.
Still, chances are that you'll find a good site after a while. And even if you don't, you might be able to assemble a site yourself.
You can find several less suitable pieces of land adjacent to each other and combine them into a single plot. 
This is called the land assembly process. It comes with additional complications, which often makes it an unpopular solution among developers. But if you're ready to tackle this complex task, you might find it worth your while. Here's an article that explains the ins and outs of combining lots.
Tip #2. Stake Your Claim to the Land
When you want to secure the plot of your choice, the most straightforward option might be to purchase it. However, this solution isn't always optimal.
While you can keep the entire profit for yourself as the landowner, it's good to bear in mind that strategic land comes with no guarantees of a return.
Indeed, investing in the site yourself could be a way to maximise the return. But on the other hand, it could turn out to be a gamble on a single piece of land that might turn out to be unprofitable.
Alternatively, you could choose another solution that will allow you to keep a portion of your capital for other deals. In essence, it's a matter of minimising the risk versus maximising the potential return.
One of the most favourable alternatives is to reach out to the landowner for an option agreement.
This agreement is usually made in two ways:
When you agree on a purchase price, you secure the deal by paying the landowner a sum of money. Then, you negotiate with them for the land purchase. Finally, you apply for planning permission.
Now, if the permission comes through, your deal with the landowner is valid and you purchase the land for the negotiated price. But if you don't get permission, the landowner keeps the upfront sum.
Meanwhile, splitting the profits is precisely what it sounds like. 
In this case, you'll make an offer to the landowner based on the estimated final value of the site. If you manage to secure the planning permission and build on the land, you end up sharing the profit with the landowner.
Keep in mind that option agreements have become less popular due to potential misuse. The issue is that some developers have offered reduced rates to the landowners by giving them false information about the development scope.
This approach is not only poor ethical practice but a very short-sighted strategy. 
After all, strategic land is all about working with people. And developers who resort to shady tactics might struggle to find people ready to work with them sooner than they think.
Fortunately, there's a far more popular alternative to option agreements:
Here, a joint venture between the promoter and landowner gets created. One provides the expertise and planning costs, while the other provides the site. 
In a promotion agreement, both parties are incentivised to work towards maximum profit. Additionally, the contract usually prevents either side from blocking the eventual sale.
Tip #3. Get Planning
Another crucial relationship you'll have is with the local planning team. However, these relationships are often complicated.
Promoters tend to get impatient with planning authorities, seeing them as inflexible, slow, or unwilling to cooperate.
On the other hand, planners can have preconceptions about promoters, viewing them as profiteering and opportunistic.
You can attempt to overcome these obstacles in two ways: either by combating the local authorities or by collaborating with them. 
Unsurprisingly, the collaborative approach is usually much more rewarding.
That said, successful collaboration starts with a simple principle: 
Don't create a situation where the planners can't say no, but ask them what would be the easiest way for them to say yes.
Another thing you can do to start this relationship on a sound foundation is to do your due diligence. This means considering the requirements and the community early on and accounting for any objections before the planners raise them.
Also, you'll want to nail the application the first time to minimise any back-and-forth. 
Following these steps will ensure that you present the planning team with a straightforward solution for more development. They'll have an easy time saying yes to your proposition, and you'll end up on good terms with the local community.
Tip #4. Build or Sell
Once the site is ready for development, you can start building properties on it. However, construction will present another significant expense on top of everything else you've paid for up to that point.
For that reason, you might opt to sell the site to another party interested in building. 
After all, the greatest value rise will come from planning approval. This means selling the land right after getting the approval will secure an excellent return without the headache of construction management.
You can sell the site yourself or hire an agent who might secure a higher price.
Find the Right Site for a Great Strategic Land Deal 
A strategic land deal can be an excellent opportunity for profit. It's true that it will take considerable starting capital and a big investment in time and effort. But if you get it right, a successful deal can provide incredible benefits.
The process will, of course, start with finding a good site. This first step, along with the rest of the process, can prove extremely time-consuming and risky. 
But with Archistar, it will take no more than a few minutes. And you'll also have access to a wide range of planning and zoning data across Australia. See what planning rules apply to your sites of interest and assess them for feasibility in an instant. Archistar will help kickstart your strategic land planning strategy. Book a demo today.
Get started for free: [https://www.archistar.ai/]