Unsure about how profitable your next project could be? Looking at the numbers can give you peace of mind and help clarify your strategy.
Any new development needs strategic planning before reaching the construction stage. And a development feasibility study acts similarly to a business plan, that's why it's a must for any property developer.
Feasibility studies involve number crunching and market analysis. After all, the aim of a feasibility study is to provide a clear vision of a new property development. The study can help determine the potential value of a project and the return on investment.
It's also possible to use a feasibility study to gain confidence in the ability to carry a new project to completion and with little to no risk. 
Another great benefit is concept testing. Property developers often run into unexpected costs in the life of a project. A development feasibility study can shine a light on a variety of budgetary restrictions. And it can also lead to the discovery of solutions to unforeseen financial issues.
Of course, not all feasibility studies are accurate. And if you want a reasonable estimate of costs, profit, and necessary investment, the study has to hit all the right numbers.
There are eight critical financial metrics that your development feasibility study has to highlight.
The Numbers
#1. Acquisition Costs
A feasibility study has to account for acquisition costs. It's a category of figures that includes legal costs, conveyancing fees, stamp duty, land purchase costs, among others. 
In essence, it's an estimation of all funds and resources that your new development project will require.
#2. Financing Costs
Not all developers can break ground on a new project with their own money. Whenever loans and other forms of financing are involved, financing costs need a clear representation in a feasibility study.
It's critical to consider brokerage fees and legal costs as well. And it's equally important to calculate interest rates and work those numbers into the study to see their impact on the project as a whole.
Also, it's common for developers to take out loans when buying a piece of land and work out the project's details later. But remember that any financing costs can affect the entire project, even if the site gets developed at a later date.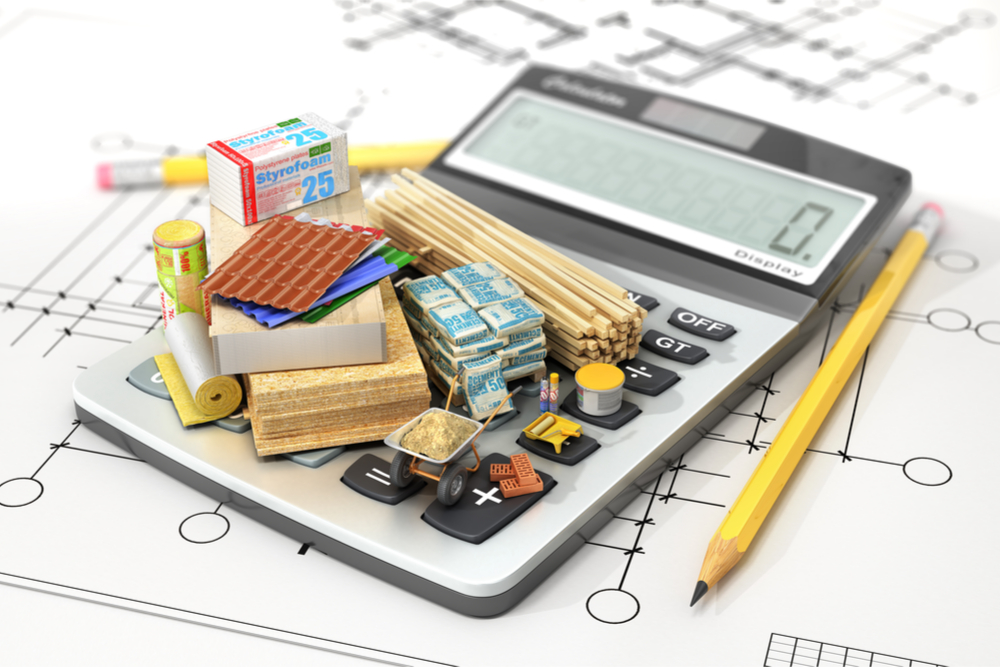 #3. Construction Costs
Contractors may have their own ideas on how to estimate construction costs. Some look at them on a per residence basis. While others may make estimates for the project as a whole.
More often than not, calculating costs per square metre can give you more genuine figures for the project. 
As a tip, when looking to develop a property, it's usually best to find partners that offer fixed-price contracts. It saves a lot of time, makes the feasibility study easier to do, and may save money in the long run, too.
#4. Council Costs
Different territories and municipalities may charge different fees for property development certifications. Standard expenses include planning, building permit, and approval application fees.
However, it's also possible to run into development contribution, land subdivision, and even rezoning fees. It all depends on the local council and regulatory bodies. Costs also differ based on residential or commercial development projects.
Thus, the importance of creating an accurate development feasibility study – it helps you account for a wide range of expenses before construction begins.
#5. Selling and Marketing Costs
A feasibility study also looks at the numbers involved with advertising and marketing a finished project. 
For example, it calculates the costs of hiring a real estate agent and all associated fees. It looks at a variety of possible commissions, usually up to 2.75% of the buying price. 
And using the study results, you could try to negotiate terms to get a better deal and increase the project's feasibility.
#6. Tax
If you have been developing property for a while, you might be familiar with the BAS statement. It's a monthly Business Activity Statement that allows developers to claim tax credits every month.
Its purpose is to improve monthly cash flow, keep projects healthy, and avoid hiccups along the way. And these tax credits figures are also essential to the feasibility study.
#7. Insurance
Newer property developers may not think of insurance as something important. But in the real world, it's a vitally necessary expense. And it's your obligation as a developer to ensure that the project and everyone involved has coverage.
On top of that, after completing a project and handing over the building(s), you have to produce proof of coverage for public liability and environmental damages.
Therefore, your development feasibility study has to factor in all insurance costs for the project's duration.
#8. The Gross Realisation Value
The final number on this list is the total amount of money you can get from selling the developed properties. It essentially indicates how much money you have left when it's all said and done. 
It's a vital number, not just for you as a developer to calculate profits but also for banks and investors. 
They can look at the gross realisation value to determine what kind of loan you qualify for and at what interest rate. This won't be the most accurate number, but any decent estimation can offer a massive benefit at the start of a development project.
Feasibility Studies – An Absolute Necessity
No one claims that creating a feasibility study is the easiest part of property planning, especially in the early stages. However, the numbers that the study calculates and highlights provide deep insight into a project's feasibility.
Those numbers tell you if it's worth pressing forward and whether you can get an attractive loan. They can also tell you if you have sufficient protection or cash flow to overcome unexpected speed bumps during a project.
Always remember that feasibility studies are flexible. When some of your variables change, it's critical to revisit the research and calculate afresh. But the most vital aspect is to make sure that you account for all the essential numbers in a standard study.
If you want to see how a feasibility study looks like, or how to make your own, Get started for free: [https://www.archistar.ai/].
We can help run an instant site analysis using historical and current market and property data and discover applicable planning rules in your region of choice.
The Archistar platform also can give you a quick estimate to work out whether a site is worth pursuing, or a comprehensive feasibility study to dive deep into its profitability.