Co-living and shared housing are rising trends in the Australian property market. But is it a worthy project for property developers?
Co-living and shared housing, for the moment, has been interpreted in various ways. And if you look at those who have applied them, you'll see that they are set up differently from each other.
Some are set up like Narara, an eco-village where people own properties around the common areas. Others are more temporary, like UKO where people have the option to just rent a unit for three months.
While all these shared housing and co-living spaces are set up differently, there's a common theme among them:
They have a type of living arrangement wherein residents share a common space, like their front yard and sometimes even their kitchen, dining, or laundry area.
The place is set up to encourage socialisation, networking, and sharing of interests. And the vibe is filled with a lot of social collaboration.
In this article, you'll learn more about co-living and shared housing so you can see if it could be worthy of being your next project development.
The Growing Appeal of Co-Living and Shared Housing
According to Researchgate, Australians are transitioning from living in separate family homes to more communal dwelling places. 
More people are opting for ICLAs or intentional community living arrangements. In fact, between 2001 and 2016, communal living communities have seen a 42.2% rise in their population.
If you look at the popular communities, you can see that these co-living and shared housing communities are built to attract different people. Take the following as an example:
Narara is an eco-village in New South Wales. It's the community said to have started the trend. And here, residents are composed of seniors and young families who have to buy a property and pay for their share of the common areas, like the front yard.
Urban Coup, on the other hand, is an apartment building in Melbourne where the residents (mainly seniors, young families, and immigrants) live in small apartments with private bedrooms, bathrooms and small kitchens. They share common areas like the kitchen, dining room, music room and workshops managed by the community.
UKO, meanwhile, is a co-living space in Sydney that attracts younger people who aren't required to buy a property. But they have to rent a unit for at least three months and share living spaces with other young professionals.
The question is, why are people opting to live in these communities?
One is for financial reasons. With this arrangement, instead of shouldering the cost of utility bills on your own, you get to share it with the whole community. You can enjoy fast Wi-Fi in your bedroom while paying only a fraction of the usual price.
Young families can also benefit from building relationships with the community so they can find someone to look after their children while they work. It can save on childcare costs.
Another benefit is in terms of the social aspect. It's natural for people to long for a community to bond and socialise with. The elderly who don't want to live alone will enjoy living in shared housing spaces.
Finally, living in co-living spaces has health benefits, specifically for mental and overall wellbeing. This is especially true if you live in a community where people share the same interests. And the elderly can also enjoy being around young people who can uplift their outlook in life.
As for investors, the main benefit they get is in terms of increased profit. 
Let's say you have a 3-bedroom property. Renting out that entire property can get you $500 a week, for example. But if you turn it into a shared housing and rent out each room for $250, that means you get $750 a week.
That's a massive difference.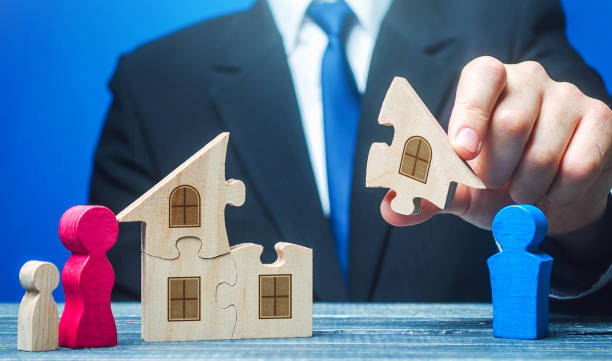 Co-Living and Shared Housing Tips for Property Developers
As you can see, the appeal of co-living and shared housing is too great for property developers to ignore. But the question is:
How can you make it your next successful project?
First of all, you have to familiarise yourself with the key features of these properties.
While these places share a lot of common areas, you need to provide residents with their private spaces. It doesn't exactly have to be a big space. But the size will depend on the type of market that you're trying to attract.
If you want to have young families, for example, they might need private rooms with a small kitchen and a bath. Young professionals may be okay with just having their bedroom and private bath.
After the private space, you need to think about the communal areas. What will be shared among the group? Think about the activities that the residents would want to enjoy, like a swimming pool, music room, workshop, and entertainment room. These are things that you have to incorporate into your design.
Most importantly, you need to set it up with a manager. Someone or a group has to manage the communal areas and help settle disputes and impose community rules.
Are you Ready to Build Co-Living and Shared Spaces?
Experts believe that co-living and shared housing may be the key to solving the low supply of single housing in Australia. After all, it provides people with a great place to live while the housing stock is still trying to match the demand for more properties.
But before you get started on this, make sure you check out the specific frameworks that the states provide for these types of living arrangements.
You can use tools like Archistar to collate the data and frameworks to help you build co-living and shared housing properties. And with it, you can ensure that you'll come up with a design and features that are sure to attract your target residents.
Schedule a demo here to see how you can use the software to find profitable sites for your next property development project – Get started for free: [https://www.archistar.ai/]