The Six Essential Steps to Follow When Pitching a Property Development to Investors
Many property development projects fail because developers don't know how to pitch to the investors. But this article shares the secrets to success. 
Funding is essential for any property development project. But most beginner developers have no options other than to look for financing. And lenders and investors are two primary sources. 
When analysing a property development investment opportunity, investors, in particular, look for a robust and viable business plan. So, with a workable finance submission in place, it's much easier to convince an investor to finance your project. 
However, a problem many developers face arises at the point of structuring an offer. They struggle to find the right approach, and most entry-level developers have a hard time pitching their investors. 
But what is pitching all about?
Think of it as telling your story to start a conversation. The main goal is to point the conversation towards a positive outcome. 
This article shares six valuable tips to make your pitch a success. 
The Six Tips
Tip #1. Know Your Audience and Speak Their Language
Before turning to an investor, ask yourself questions like "Who am I pitching to?" and "Why should they care?". And maybe even more importantly, "Will the investor see me as someone who has the legitimacy to execute a project?"
Besides asking yourself these questions, learn how your investor's decision-making process works. Sometimes, some things will be out of your control. For example, an investor may only work in a particular geographical area or not do business with your property type. 
For this reason, it's essential to learn who you're about to pitch to. 
Also, it's important to speak their language. Learning the industry terms can be a huge plus when you're building a property development career. 
After all, professionals use plenty of industry terminology. And including relevant terms in the conversation shows the investors that you know your business and are a somewhat safer investment for them. If you can tell them about the capital stack details or talk about the seniority of debt, you'll undoubtedly have their interest. 
But don't use too many "it's guaranteed" and "it'll be easy" phrases that may sound arrogant rather than show your confidence. 
Also, be realistic. 
Chances are that you're dealing with an experienced investor who knows what's possible with a site. If you tell them you can fit four homes on what is obviously a two-home plot, you'll lose your credibility. 
Tip #2. Prove the Project's Feasibility
Project feasibility is important for every investor. As a developer, you want to prove your land value assessment and cash flow calculations are correct. Plus, it's important to show that your expectations about the potential sale prices are realistic. 
Also, you should factor in risks related to the property market, construction, financing, and timing. You can even go a step further and show how you plan to reduce those risks. 
And if you can prove to have presales showing that occupants are interested in your project, that would be even better. 
Most investors go over every proposal and make a judgment on a case-by-case basis. They start from the location and the type of development and proceed to analyse the books. Showing that your project is feasible will go a long way toward getting that loan.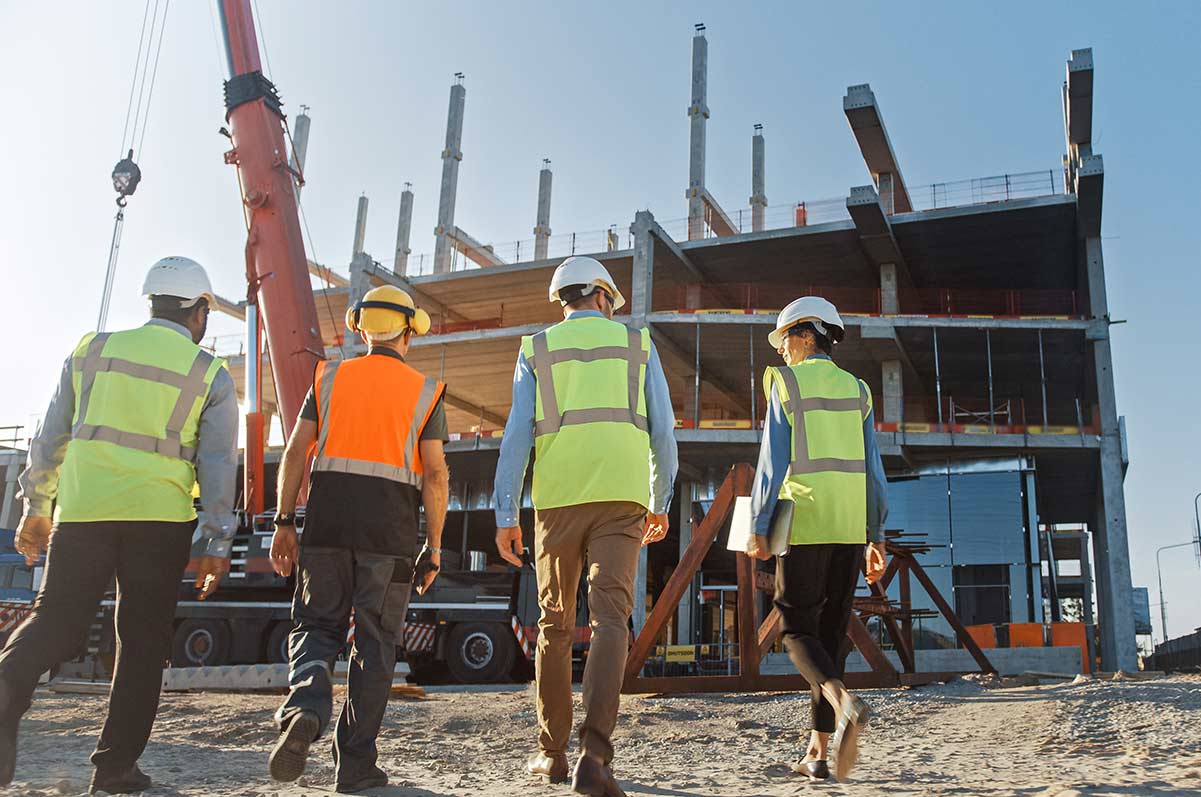 Tip #3. Be Worth Investing In
Well-established investors invest in people more than in deals. They want to invest in someone with whom they'll get on well. So, instead of only having an investable development, you should strive to become an investable developer. 
One characteristic that investors don't appreciate is showing emotion. 
It's because they make rational investment decisions. Understand that they're in the business to make a return, not to help you fulfil your long-term dream of building a home. That's why you want your pitch to show you're in it to make a profit and that you have a rational basis for developing a property. 
Finally, and most importantly, if things get tough, let the investor know you'll make logical decisions to minimise the losses instead of spending even more. 
Tip #4. Draft a Realistic Financial Analysis
Every in-depth proposal includes a financial analysis. Here, you show you understand the costs that need to be paid to complete the project. 
Developers often underestimate the expenses, so you can be sure that a lender will want to check your cost projections are realistic. 
You can include the expenses like:
Land acquisition

Taxes, goods and services tax (GST) included

Approvals, permits, and similar council contributions

Sitework

Construction

Legal work

Lawyers, designers, architects, engineers, and other consultants

Property management

Insurance

Sales and marketing
By being true to yourself and the lender and including an objective financial analysis, you're one step closer to getting that finance.
Tip #5. Motivate Your Location Choice
Provide details about the future property location to support your case for investing in that area. Include enough relevant information showing the location where you plan to develop will keep expanding. 
Whether the property is in a metro or regional area can make a huge difference. So, make sure to add some evidence to support your project's feasibility, including:
Zoning maps

Area's economic profile and its noteworthy employers

Population trends (long-term)

Public transport routes proximity

Residential hubs and businesses from the surrounding area
Tip #6. Emphasise Your Knowledge of the Space 
To show investors that you're a reliable property developer, you need to be willing to do the hard yards as well as mitigate high risk. Think of property development as an active strategy that requires strong project management skills and personal liability exposure. 
Also, you must be ready to act when an opportunity arises. Often, you'll need to have your finances in place to act quickly before someone else takes the spot. 
Finally, show a deep understanding of GST and Capital Gains Tax obligations. You should have these sorted out before the planning stage of the development. 
Be an Investable Developer
The property development business requires stable financing. To boost your chances of getting a loan from an investor, you want to know who you're talking to and show them your project is worth the investment. 
So, create a robust feasibility study and financial analysis, pick a profitable location, and let the investors know you have the knowledge and mindset it takes to complete such a project.
Find and assess profitable sites all within a matter of minutes on the Archistar platform. Use our Static Feasibility calculator to understand the ROI with better accuracy than a quick estimate. Download our Development Due Diligence report to consolidate everything you know about a site. This report will list your top three concept designs along with their property analytics and static feasibility calculations.
Get started for free: [https://www.archistar.ai/]