What is Generative Design (And Why Property Developers Should Use It)
Generative design opens up plenty of opportunities for property developers. With it, they can push the boundaries of what's possible in terms of design and development. 
One thing that is revolutionising property development today is generative design. This eliminates the need for manually designing and modelling new property designs, as it combines human skill with technological advancements.
Although it's not a new concept, it was mostly used for highly complex designs. That's because it involves a process where architects and property developers have to go through a huge amount of data to create the ideal design.
But with the onset of Artificial Intelligence (AI), generative design tools have started to gain popularity. 
Property developers and architects have started to see how incredibly valuable generative design can be. After all, it cuts through the process of going through various data related to zoning regulations, overlays, density, etc. Instead of manually considering all these aspects, the AI technology in generative design tools efficiently automates the process.
If you're a property developer who's yet to use generative design and its tools, read on. This article will help you understand how beneficial it can be.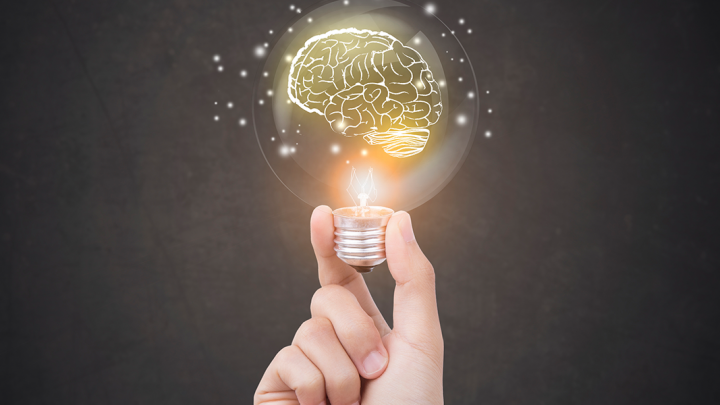 Understanding Generative Design
Generative design is a form of exploration process for property design. It's mainly used by architects and property designers to ensure that their design adheres to certain project requirements and parameters. These include spatial requirements, building type, density, dimensions, site boundaries, etc.
Here's how it works:
The designer inputs their requirements into the generative design tool. Then, that tool will generate different designs according to the user's requirements and local regulations.
The process takes advantage of AI technology to rapidly look over hundreds and thousands of up-to-date data that also includes the latest local zoning regulations. This allows architects and property developers to come up with numerous versions of a design for a specific property. 
Imagine doing all these manually – it would take a very long time to complete the project design alone.
This is why generative design is gaining popularity among property developers. With it, they can expedite the design process and minimise the risk in property development.
Generative design, through AI technology, also helps property developers find the right site for their building projects. It also matches the right property design with the local regulations.
With the right generative design tools, you can even break the barriers of traditional designs. That's because you can input your revolutionary design goals and the program will generate the right design for you.
It's what Autodesk did for their office in Toronto. 
During the design stage, the designers consulted the employees to consolidate their office preferences. They put these parameters into the generative design tool, which came up with more than 10,000 options. This allowed the designers to come up with the most suitable design based on the different preferences of Autodesk's workers. 
To be precise, they were able to incorporate workspace and adjacency preferences while taking daylight and productivity into consideration. The result is a 3-floor glass building that allows a lot of natural light with an open working space that totals 60,000 square feet.
The Benefits
Judging from the way Autodesk's office was designed, you can already see the numerous benefits of using generative design.
As mentioned, one of the primary benefits of generative design is the ability to come up with a practically infinite number of designs using data analysed by AI. 
No matter how talented or experienced a designer is, they can only produce a limited number of options. This is not a problem with generative design. In fact, it was able to come up with more than 10,000 options for the Autodesk office — no human is capable of doing that.
Another benefit is speed. Using the right tool, the generative design process will help you generate thousands of design alternatives in a matter of hours. But if you were to do that manually, it would take weeks and even months on end.
What makes generative design even more valuable to property developers is the fact that it minimises mistakes in property development, which means waste is minimised as well. And as a result, property developers can cut costs by up to 20%, specifically when it comes to raw materials.
All the options generated for you to choose from allows you to identify potential issues. So, you can deal with these issues even before they become a real problem. This can also reduce the risk of having to make costly changes to the design to meet the desired project outcomes.
What Generative Design Means for Property Developers
What makes generative design ideal for property developers is it allows you to refine the property design right from the start. You can input your project requirements like dimensions, property type, and density. 
With AI technology, you can sift through large amounts of updated data from predetermined authority sources to easily find the right property hotspot for your next project.
Using the generative design tool, you can then come up with various designs that optimise the site that you've chosen. The designs will automatically take local regulations and any zoning restrictions in the area.
Needless to say, generative design can help you get the best returns from your investment.
It's Time to Leverage Generative Design
Since generative design uses AI technology, property developers can find the right site and speed through the creation of the ideal design for the site. It can even identify potential issues that can compromise the project along the way.
The valuable insights from generative design can help property developers make the right decisions about the project.
This is why property developers are encouraged to use generative design tools like Archistar.
With Archistar, you'll have access to a wide range of planning, zoning, property market, and suburb insights. Use it to find out what planning rules apply to your sites of interest and assess them for feasibility.