What Is Strategic Land Use Planning?
Without strategic land use planning, Australia's land would quickly become one of the scarcest resources we have as a nation. Learn more about how strategic land planning helps keep society and the environment on its feet. 
Land is one of the unrenewable resources that we keep exploiting at a fast rate. 
Fortunately, councils, communities, and developers in Australia have found a way to control how land gets used. This is to boost social, environmental, and economic growth today and tomorrow. 
To plan future development projects, the council now has to assess the land use to make sure it meets the demand and growth for jobs, housing, and services. 
This is called strategic land use planning. 
And its primary purpose is to attempt to balance the rural, urban, and environmental systems to achieve sustainability in the long term. 
This article explains in more detail what strategic land use planning is, what are its advantages, and why it's important. 
Let's start with the basics. 
What Is Strategic Land Use Planning? 
Almost 30% of the Earth is made of land, which roughly translates to around 149 million square kilometres. However, the land is becoming limited in supply across the world. 
With urbanisation taking its toll on this precious resource, more of it is being used for construction fields and agriculture than ever before. Local councils, property developers, and construction companies need a new way to ensure the effective use of land to support the environment and the neighbouring communities. 
Strategic land planning seeks to achieve just that – make sure people use the land to meet their needs and safeguard future resources. 
By definition, strategic land use is the action where developers, landowners, and municipalities work together to approve land-based projects following common goals promoting appropriate environmental and social effects and employing resources efficiently. 
Strategic land use planning initially started as a means for promoting orderly landscape development, preserving open spaces, and providing consistency in development. Today, it exists at various levels, ranging from town, local, national, and international. However, most plans start at the local levels then spread to higher levels. 
The main goal of this approach is to use the land resources efficiently regardless of the activity. This includes agricultural, residential, commercial, and any other use. Land use needs to adhere to common development goals shared by the city and the developer. 
Other goals of strategic land use planning relate to the following:
Identification of potential land use alternatives

Assessment of economic, social, and local conditions

Assessment of land and water on-site

Sustainability, efficiency, and equity of the planning process 
Furthermore, this type of planning helps identify and resolve conflicts between competing uses as well as the needs of individuals and a community. People also use this process to find the land needed to implement social or economic policies, projects, and plans. 
With strategic land use planning, the physical condition of the site is analysed so an assessment can be made as to whether it can be supported in the future. 
Should any project cause environmental issues, those problems are addressed and identified at the planning stage. Ultimately, the goal is to ensure the land is safe for use for years to come, long after the development project is over. 
Most strategic land use planning takes place within the law, policy, and customary norm frameworks that act as a guide on how to allocate the land.
Advantages of Land Use Planning
The more the population increases, the more land becomes scarce. But thanks to strategic land use planning, we get to alleviate the negative effects of development on land use. 
Some of the advantages of this approach include:
Serves as a beneficial framework for development projects long before the development starts

An effective way to address and assess the future of a specific area, allowing developers to proceed to an infrastructure method that mitigates future risks

Assists in coming up with measures that help fight climate change

Enhances the conservation and wiser use of natural resources and helps protect the environment

Keeps the land safe from the negative impacts imposed by transportation and reduces pollution and cost exposure

Doesn't allow development in areas with high risks of natural hazards

Helps fight and prevent land-use conflicts

Minimises safety risks and public health issues for the community

Allows for more efficient and effective use of land

Improves pedestrian, bike, and transit access and reduces trip lengths

Helps achieve sustainable land management
Why Strategic Land Use Planning Is Important
This approach plays an essential role in researching and investigating a number of contemporary planning issues. Some of those issues include land supply, population growth, transport, connectivity, economic development, urban design, environmental matters, heritage protection, and more. 
Strategic land use statements set clear priorities when it comes to planning. These priorities are required to support the economic, environmental, and social land use needs for the future. Some statements also include locations where those needs can be best satisfied.
Land use statements also describe how special characteristics contribute to local identities, discuss shared values that communities want to maintain, and address how to best manage future change. 
Ultimately, this helps forecast demand for housing, location, jobs, and growth in specific areas.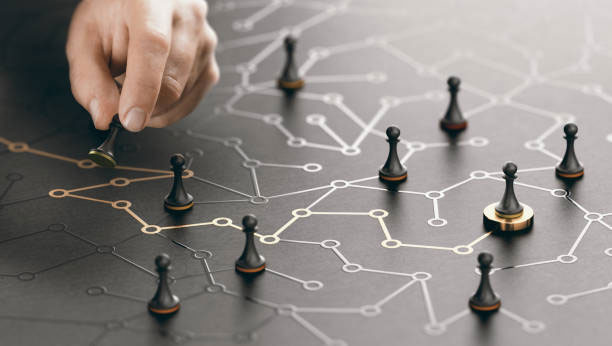 The Future Is in Strategic Land Use Planning
Even though we're surrounded by land, this resource is becoming scarce in the modern age. 
The 19th and the 20th centuries witnessed some of the largest-scale land use in history. This has not only reduced the amount of available land but caused a number of health, environmental, and heritage issues. 
Thanks to strategic planning, land use is better regulated and follows the city, community, and environmental interests. 
Developers, municipalities, and landowners can finally work together to achieve common goals. All while saving the environment, and developing future-proof projects built with efficient resource usage. 
If you want to create property development projects that make an impact, there's no reason why you shouldn't opt for strategic land use planning. And we have just the platform for that. 
Archistar can help research your strategic land use planning with ease. Visualise Australia's largest planning and zoning database on a single fast, high-fidelity map. Toggle on satellite imagery, flood zones, bushfire areas, heritage listings, contours and more.
If you're interested, Get started for free: [https://www.archistar.ai/]