Do you have an elaborate plan to build in a protected area? Are you trying to bring something new and exciting to a unique location? Heritage sites can raise problems if you don't know what you're in for.
Before you consider developing on heritage sites, you must understand its actual definition. 
So, what is a heritage site?
It's land that has cultural significance, covering anything from parks to rural homesteads and commercial buildings. Australia's national heritage register has a diverse collection of sites and each state and territory also has its own register.
Does this mean that you can't build on these sites? Yes, and no.
Not all heritage sites have the same level of protection. Development is possible on a decent number of them. However, you always need permits to develop on these sites.
That's why taking on such a project is often a challenging task. It requires you to adhere to strict guidelines. And in some cases, the payoff may not be worth it at all.
If you do want to take up such a project in the future, this article might help you. Have a look at how to find suitable heritage sites and learn about the legal framework.
Ensure that you're ready to meet any demands that the governments make of you before you start with such a project.
How to Find Heritage Sites
To begin with, you have to know how to locate heritage sites. How do you go about that?
The easiest way is to check the Australian Heritage Database. This will provide you with an extensive list of over 20,000 locations. And it also covers everything you need. 
What's great about the database is that it also shows a variety of places under consideration for heritage site status. You can also check and see if any location you want to develop on is no longer protected.
Of course, local governments can give you all the information available for the area. But using the national database is faster and presents you with more opportunities.
You can also use a variety of filters to find the perfect location that meets your criteria. The detailed descriptions of each site should give you ample information. It's also free information so you don't have to worry about research costs.
Keep in mind that some are world or commonwealth heritage sites, while others are national protected areas. 
Legal Framework of Heritage Sites
Heritage sites have some of the fiercest regulations regarding development. Two legislative acts protect them:
The Heritage Places Act 1993
The Development Act 1993
Local heritage sites and objects also fall under the protection of these acts. 
To understand how to approach construction on a protected location, you have to know a bit more.
To start with, there are multiple types of listings you may come across. Each offers a unique insight into why that location has cultural significance and whether you could develop there.
Any heritage development that meets the following conditions will require official approval:
Your work stands to affect the place or area around it directly
Your work stands to change the context or meaning of the location
The previously mentioned acts exist to ensure that your work doesn't interfere or alter the cultural value of the site.
Types of Heritage Listings
A local heritage site is something that may have played an essential role in the lives of the residents. 
Some heritage sites are notable landmarks and some have environmental significance. It may also represent an important custom or historical theme.
State heritage sites often have stricter protection as they may relate to the state's history and evolution. A location may also have a vital cultural significance for the larger community.
Examples of heritage sites can cover anything – from a tree to a museum or park.
While heritage lists give you a good idea of what to expect, they don't tell you the whole story.
Potential On-Site Issues
You have to account for a long list of on-site issues. That's why for development in-state, the NSW Heritage Office in Australia provides a manual on how to approach construction. 
On top of preserving the site, the manual includes guidelines on how to approach masonry projects and more. It also specifies how to do repair work, landscaping, and safety and drainage requirements.
In short, it's an essential document for anyone planning to develop on a heritage site in NSW. Getting a permit isn't nearly enough, though.
When developing in a protected location, it's critical to follow all the guidelines. You have to learn the extent that you're allowed to interact with the original structures and objects.
Archaeological Discoveries
For heritage sites, the term development may cover many types of work. But what most developers don't realize is that you have to document your methodology.
It's also important that you perform an archaeological potential assessment for the location.
And when you start the project, you also have to keep an eye out for potential archaeological discoveries. These can be quite common in the perennial heritage sites. But that doesn't mean that you won't find something on a low-risk site. 
You're obligated by law to report any discoveries. 
Aside from reporting your findings, it's critical that you have a management plan in place. You don't want to damage or destroy anything that you may find.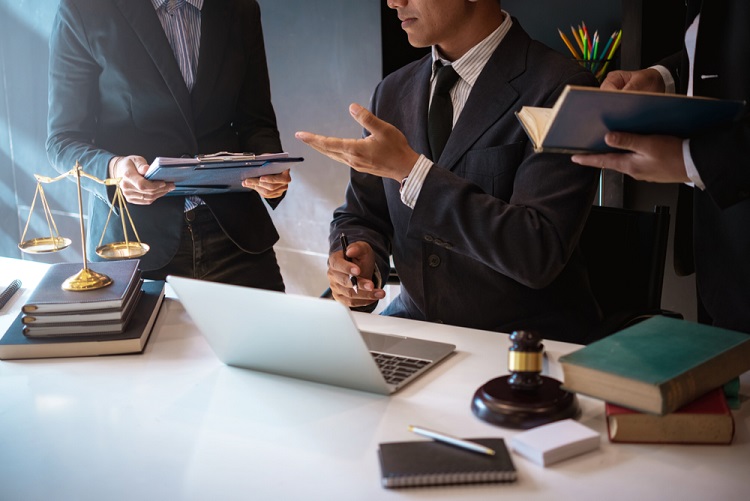 Do Your Due Diligence to Avoid Legal Problems
As you can see, finding heritage sites in your area and across the country is easy. That's the least of your concerns as a developer.
What should take top priority is identifying the locations that you can build on with ease.
The law protects all sites of cultural significance, but there are differences from one to another. In some places, you can develop almost anything you want, others not so much.
Always adhere to the guidelines and follow the proper channels when applying for permits.
Keep in mind that even after approval, you may still run into on-site issues. You may have to revisit your design a few times to not step on the preservation policies.
If you're looking to find and research promising development sites, Archistar is the right software platform for you.
Get started for free: [https://www.archistar.ai/] and check out how Archistar can identify new development opportunities that are both in and out of heritage zones.