Are you worried about paying too much in light of the recent property price spikes? The good news is, there are still plenty of hidden opportunities if you strike while the iron's hot.
Anyone involved in the real estate industry is living in exciting times. As of April 2021, the Australian property market reached record prices at the fastest rate in the last 32 years.
Home values saw an increase of 5.8% in the first quarter of 2021, which is the highest quarterly growth rate since October 2003. As a result, the country's residential real estate hit a total worth of $7.9 trillion in March of this year.
Things don't seem to be slowing down, either. 
The Commonwealth Bank predicted that prices would continue to rise by around 16% in the next two years. While Melbourne's property market has some ground to make up, other markets are booming – Sydney, Adelaide, Brisbane, Perth, etc. Low mortgage rates, businesses reopening, and an overall optimistic view of the economy are all contributing to this housing boom.
Now, as a developer, what should you make of this? Is it too expensive to start new projects in 2021? 
Quite the contrary.
You can still find plenty of bargains if you want to get in the game.
It's just a matter of knowing where to look to find the best deals.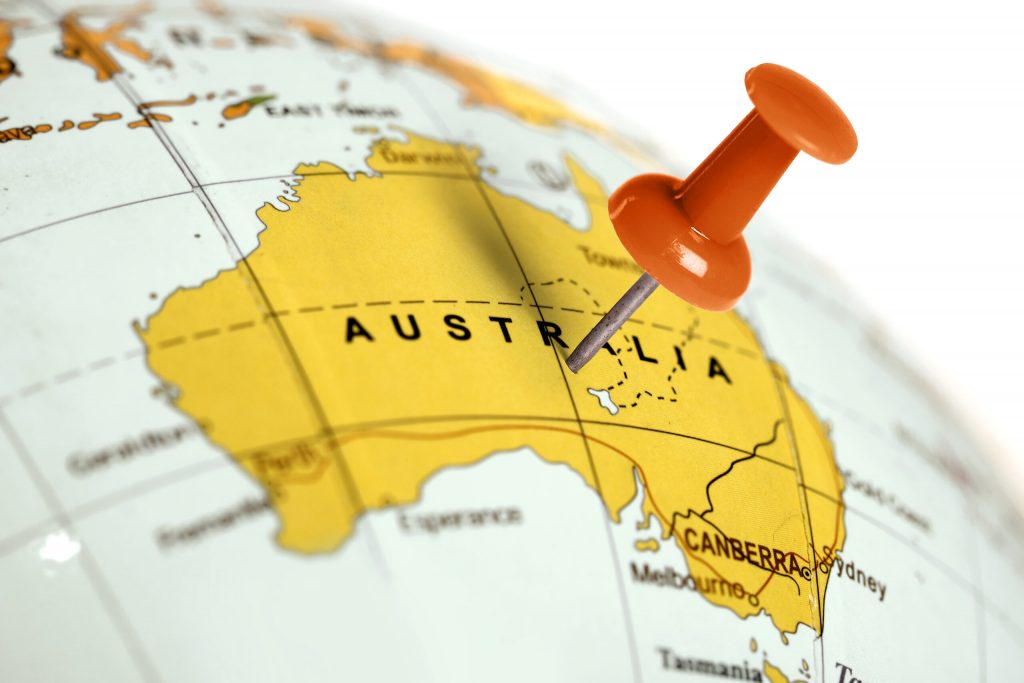 The Five Areas to Focus on in 2021
#1. Sunshine Coast
The feasibility of property development in Sunshine Coast, QLD, is looking good. Consider that you can access two of Australia's top retirement suburbs in Peregian Beach and Coolum Beach.
Over the last year, people have shown an inclination for the beachside lifestyle. That's one of the reasons that makes Sunshine Coast a great area of focus. 
You can also find a couple of areas where you can buy land or existing dwellings for below-median values. Whether you want to start from scratch, renovate and flip, or do a knockdown rebuild – opportunities are plentiful here.
Needless to say, the demand is considerably high and the profit potential substantial.
Moreover, it's important to note that the entire Sunshine Coast has shown a 4% year-on-year average economic growth for the better part of the last decade. 
Planned projects, such as the expansion of the airport and the development of the country's first university town, should produce plenty of jobs. Demand will only go higher from here as some of these projects wrap up.
This combination of tourism, retail, and new emerging industries places Sunshine Coast as one of the regions with the highest projected yields for property developers and investors.
#2. Central Coast
There are plenty of cheap places to build in if you want to start your new property development. However, finding a bargain isn't all about paying as little as possible for the land.
Think about one of the main scopes of a feasibility study. Can you turn a tidy profit from your development project?
It's true that the Central Coast isn't among the cheapest places for new or even experienced developers. That said, it has many things going for it that should get you thinking.
To start with, house prices went up by 11% in a few markets in 2020. In Ettalong Beach, for example, median house prices soared by up to 13% last year. Even vacancy rates are at the lowest in 15 years, thanks to the influx of people moving from Sydney. The lifestyle is also a primary draw for newcomers.
In total, the Central Coast can give you access to around 17 suburbs with rising markets. Most suburbs show an increase in sales activity, which translates to both price growth and demand. Some of them move slower than others, so you have plenty of opportunities to find a bargain in a great area. 
But make no mistake. Both the education and healthcare industries saw significant growth, along with manufacturing. People here also have access to one of the nation's largest shopping centres.
There are a couple of capital growth projects underway, too. These include revamping a few public hospitals, improving transportation, and the expansion of the University of Newcastle.
What's not to like from the perspective of a homeowner or renter?
It's clear that the Central Coast is an excellent location to scout for a site for your next property development project. 
Getting in on the action now can ensure finding a bargain on a block with considerable potential down the line. To top it all off, you have several suburbs wherein the median household price is in line with the First Home Owner Grant of NSW.
This means that you shouldn't run into any issues getting the right prices at the conclusion of your project.
#3. Rockingham
The city of Rockingham is just 40km to the southwest of Perth. It has numerous rising markets but you may want to look at areas beyond Port Kennedy. It may be challenging to find a bargain there due to sales volume increasing by nearly 88%. 
That said, you can look at Baldivis, Safety Bay, and perhaps Secret Harbour for a suitable property development site.
Most people in the area either rent or own their homes. More importantly, the seaside lifestyle and multiple transport links offer fantastic opportunities for property developers. 
If you want to focus primarily on rental properties, you'll appreciate the city's low vacancy rate and impressive rental yields.
Note that this is an area with a booming local economy and it plays an essential role in trading activities with Southeast Asia. In addition, the abundance of industries, including tourism, makes it a desirable location for almost anyone – whether resident or immigrant.
Because of the high growth potential and rental returns, it's possible to find exceptional bargains in Rockingham. While there may be cheaper areas to build in, searching for a deal means also factoring in projected returns. This is where Rockingham towers over other cities and regions.
#4. Toowoomba
The highest price increase in Toowoomba was a remarkable 13% over the past 12 months. That's for the Mount Lofty area. However, other suburbs also recorded average growth between 4% and 8%.
One of the things that set Toowoomba apart is its vacancy rate, which sits at about 0.5%. And it's the lowest it's ever been since May of 2010.
As a regional centre, Toowoomba has a booming industry sector, of which education, agriculture, health, and manufacturing are doing exceptionally well. Healthcare is the largest employer, with agriculture among the largest commodities.
So, as a property developer, what should you know about the feasibility of trying to build in Toowoomba?
To start with, the area's newest transport infrastructure project is already done. And there's still the Inland Rail project underway. 
The newest energy infrastructure project, the Wandoan battery project, received approval and is projected to power up to 57,000 homes when completed. 
 There's enough room to build even with interest in the area booming. And upon the completion of the infrastructure projects, it's safe to assume that Toowoomba will see another period of high demand and impressive yield.
If you focus on the suburbs that saw less growth, such as South and East Toowoomba and Wilsonton Heights, chances are you'll find more bargains than in Mount Lofty. That's even though the latter does seem to generate more interest due to its higher median household prices.
#5. Blacktown
NSW has plenty of opportunities for property developers. Areas like Seven Hills, Toongabbie, and Quakers Hill have grown considerably since last year.
While unit and townhouse prices are comparable to those of bigger cities, you may find more available blocks in Blacktown. Its location makes a lot of sense for developers, too. Just 34km west of Sydney, Blacktown sits on prime real estate. 
Best of all, the growth potential looks tantalising for the next couple of years.
One reason for that is the continuous work on infrastructure and revamping of certain facilities. For example, there's a $1.49 billion rezoning project underway in Mt. Druitt. You also have a hospital expansion and plans for a Catholic University campus in Blacktown.
Blacktown also enjoys lots of retail activity – Ikea, Costco, Bunnings are all in the area. But, of course, that's without counting the Westpoint Blacktown, one of Sydney's largest and most popular shopping centres. 
As a property developer, Blacktown has lots to offer. You won't have any issue finding tenants or buyers for your property development. Feasibility isn't an issue since you'll be dealing in prime real estate. And since plenty of the suburbs have yet to reach their peak growth cycle, there's time to find a bargain for your project.
Scout Smarter and Earn More
As a property-centric country, Australia has no shortage of opportunities. Whether you're a developer, investor, or homeowner, there's something out there that meets all your criteria.
But for developers, in particular, recent surges in property prices may seem scary. To some, it looks as if the current environment isn't ideal to buy land and break ground on new dwellings.
If that's your thinking, here's some good news. 
Understand that Australia entered the COVID crisis with a considerable supply shortage that's coupled with high demand. Right now, you can see an increase in prices because most markets struggle to satisfy housing demand.
When looking for bargain sites with high return potential, you don't have to limit yourself. Almost the entire country is showing sufficient interest in new properties. Add to it the many infrastructure and rezoning projects, either finished or underway, and you should have no problem turning a profit.
Of course, some areas offer more incentives than others, and that's what you have to figure out. If you need assistance, there's a new real estate software platform that can maximise your results and productivity.
Archistar can help you find a site for your property development projects, allowing you to meet the housing demand. With the platform, you also get access to various data, such as historical and current property & market data, to ensure your project's profitability. You can also use its add-ons and filters so that the sites that come up in your search meet all your requirements. Book a demo today to see how the platform makes all this happen in seconds.