Current projections show strong potential in Australia's property markets. Recovery seems imminent, but last year's crisis introduced some changes that might require attention.
The 2020 pandemic brought significant changes to working and living environments worldwide. These changes have affected Australia as well, and the disruption is already causing a shift in where Australians live.
Throughout the country, people are now reconsidering their housing options and reassessing their priorities.
The main factor contributing to the shift is the ability to work remotely. Many Australians aren't willing to go back to the traditional work environment, and those that are wouldn't choose to spend the entire work week in their offices.
Consequently, the sudden pivot to working from home is impacting housing preferences as many CBD areas are unable to leverage convenience over lifestyle options. Many Australians can now do their work remotely, which means they are free to choose locations that provide them with their ideal lifestyles.
Remote work could also impact home design and the amenities that strata developments offer. Homes will require better solutions to accommodate a likely rise in demand for more space and home offices, especially when several occupants are working remotely.
While there are strong indicators that the market's already on its way to recovery, some changes are unavoidable. As a result, property developers will need to adjust their offer to accommodate new demands, both in terms of location and design.
Dwindling interest rates and frequent deleveraging in prime residential areas have created the ideal opportunity for development. And when considering the future of the real estate market, cities and regional areas are the most promising for residential property developments.
This article will aim to showcase the crucial reasons why property developers should focus on residential developments in the year ahead and offer advice on areas with the best potential for investments.
The Four Reasons
1. Regional Growth
Regional areas have seen considerable growth in the previous period, with demand for detached houses rising exceptionally high. If the pandemic situation and unemployment remain stabilised, this growth will likely continue.
Buyer's grants and concessions have created a high demand in regional areas, with buyers looking to capitalise on the opportunity and the fear of missing out settling with many. Cash and mortgage interest rates have also reached a record low, adding to residual demand.
Supply is slowly turning, but it has yet to respond to the demand shock caused in part by migration. While apartment prices are declining, house prices are seeing a significant rise and property value is recovering quickly.
2. The Deferrals Impact (Not as Bad as Initially Estimated)
The Australian Banking Association released deferred loans figures showing a considerable decline in deferrals during the second half of 2020. The reduction in question amounted to 66%.
Simultaneously, housing prices will likely continue to grow well into the current year, combining with other measures to provide a counterbalance to any negatives. Historically low rates and various government programs have already alleviated potentially unfavourable consequences, with HomeBuilder and the First Home Loan scheme leading the charge.
Expectations for house prices are reaching those of previous years and rising. Although government incentives might produce a vacuum effect that will pull potential purchases forward, with demand possibly slowing down as a result, the impact of the deferrals on the market won't be nearly as significant as predicted.
3. The Role of Struggling Investors
Investors have been facing significant challenges since the onset of the pandemic. However, the situation might be due to the concern about how healthy the rental market in the capital cities will be. This made many investors wary and unwilling to engage with the market.
The high-rise apartment sector suffered the most extensive consequences of this concern, especially with the declining demand in areas dependent on international students.
During the height of the 2020 crisis, industries relying on tenants were heavily impacted by job losses. Renters subsequently started backing out and caused vacancies to spike in the capital cities – at one point, Brisbane notched a 12.5% vacancy rate.
According to a recent analysis, investors have been slowly resuming repayments, with four big banks reporting that investment loans are comprising a third of all deferrals.
If properties start selling quickly in areas that aren't undersupplied, the market could experience a real scramble in a relatively short time frame.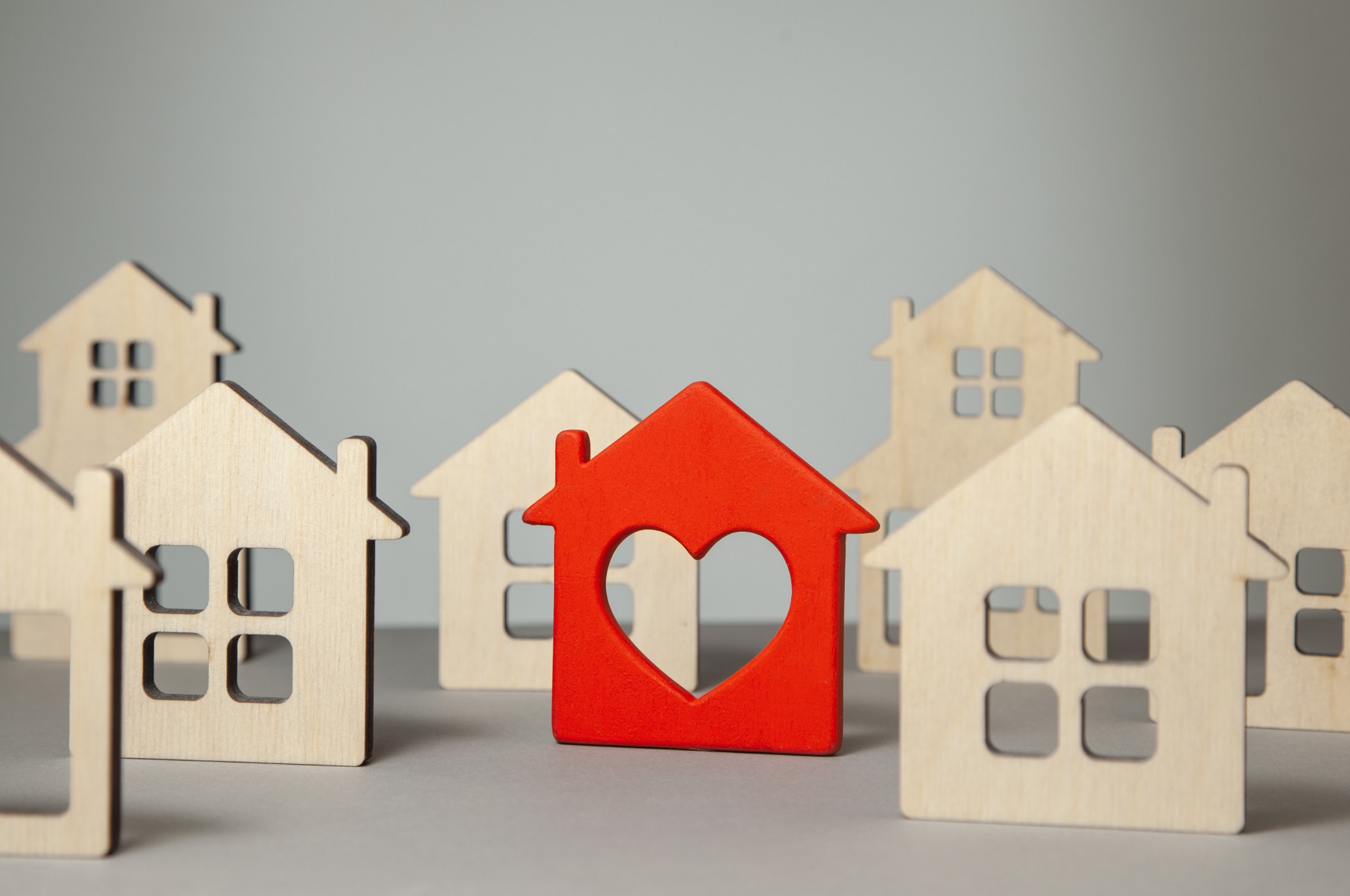 Where Are the Bargains
With traditional rental properties facing significant issues, suburbs such as inner-city and middle-ring areas could become unstable. This holds true even though many owners took up deferrals as a form of precaution.
After all, these areas, especially those near universities, were the common hubs for international students and saw massive conversions from accommodations to rentals.
Currently, such properties present a bargain for potential owner-occupiers, with apartment prices being relatively low. However, whether properties in these areas would be the right ones for investment is somewhat questionable.
Most Promising Developments
Seeing how the current market situation has provided some exciting opportunities for investors, it's worth mentioning that specific sectors will likely perform better than others. 
Whether it's for land development or residential developments, the following is a list of potentially bountiful sectors for investors.
Detached Housing
The real estate market has already recognised detached housing as a sector with great potential, and it will most likely become an ideal fit for the new living preferences. Detached houses have had a more significant growth than units so far, with the trend likely to carry on.
The increase in remote work and the scare created by the pandemic could make this sector even more highly desirable. 
Families that want to feel more secure will find great comfort in the buffer zone that detached housing offers. Simultaneously, households with two or more remote workers might benefit from a more extensive living space suitable for creating home offices and workspaces.
South-East Queensland
South-East Queensland has long resisted property value growth. But with the recent developments in various submarkets of the region, such as Brisbane's suburbs, 2021 could bring considerable change.
Due to the federal stimulus packages, first home buyers are still very active in this area and different sectors are experiencing continual growth. Well-performing properties include those below the $500,000 price point, while land development and sales are reaching a new high. 
The submarkets most likely to become hotspots for investors and developers include the Redlands region, as well as the Wynnum and Manly areas.
Townhouses and Lifestyle Towns
With the heated-up market causing downsizers to list older properties and depreciation making new townhouses more attractive, this sector is bound to remain as popular as it is at the moment, if not more.
Alongside the revitalisation of land development, lifestyle towns are likely to benefit from the relatively short distance from capital cities. As more people work from home, these locations will continue striving throughout 2021 and probably far beyond. 
Sunshine Coast and Adelaide Hills are already good examples of lifestyle towns growing in the market, as both benefit from buyers attracted by their rural environment and great value.
Affordable Housing
As seen from the staggering vacancy numbers caused by a lower number of international students, CBD apartments have become less profitable. Consequently, the demand for this property type decreased and will likely continue in the same direction.
With prices and rents continually trending lower, apartments are becoming relatively accessible and affordable entry points. First home buyers and investors are expected to create a high demand for such properties, driven by incentives and relaxed loan requirements. 
Affordable housing in areas with growing demand will become very sought after, though the price points might depend on the particular location. Properties under $500,000 will likely perform well in second-tier areas, as will those under $1 million in major cities. Those markets could quickly become quite competitive.
Regional Victoria, Sydney, and Central Coast
The inland area west of Melbourne boasts attractive lifestyle options and affordable housing opportunities, making cities like Bendigo, Ballarat, and Geelong potential hotspots.
Further east, the coastal region stretching from Sydney's south-west up to Newcastle might also experience a significant increase in demand. Camden and specific locations in the Central Coast could become enticing for their affordability, while Northern Beaches will prove to be their high-end counterpart. 
The Time is Right for Property Developers
In the first quarter of 2021, it became apparent that the property market in Australia is on its way to recovery and even stronger growth. 
New circumstances introduced a host of exciting changes in many sectors of the industry, dictating a shift in preferred property types and the dynamic of regional development.
There are many indicators that the current year might bring significant benefits to developers who decide to invest sooner rather than later. Property value will likely turn up well into the 20s, and this year might be the perfect time to enter the market. 
Investors have much to gain from using a dependable tool for site searching and evaluating the feasibility of property development opportunities. Archistar is a new platform that will allow you to do just that and more. You will gain access to property insights providing you with all of the data necessary to weigh your options.
If you'd like to learn more, feel free to contact the Archistar team at https://www.archistar.ai/demo/ and schedule a demonstration today.