New technologies have always had a massive influence on existing industries. Here's how property technology will affect the real estate market in the years ahead.
The COVID crisis disrupted many aspects of the business. However, some have actually flourished as a result – in particular, those benefiting from technology adoption.
According to a joint study by the Property Council and Yardi Systems, Australian property companies have been embracing proptech at a fast pace.
The term proptech refers to innovative technologies in real estate business models and processes. And for the property industry, significant changes are afoot as a result of these technologies.
Metaprop, a leading company in new property technologies, predicts that innovations of this type will add value to the industry worldwide in the next five years. According to them, this could amount to $205 billion.
Today, various market participants – from property owners, through managers, to designers – are supporting start-ups, investing in innovations, and testing new proptech.
Admittedly, there are still considerable challenges to overcome, such as in terms of business habits, costs, and time considerations. However, the progress of technology is changing the landscape and it doesn't seem to be slowing down.
With the rapid upskilling taking place in the property industry in Australia, developers and everyone else in the marketplace should pay particular attention to the phenomenon.
Understanding what proptech is and how it influences the market is crucial moving forward, as it could quickly become a basic requirement for dealing with real estate.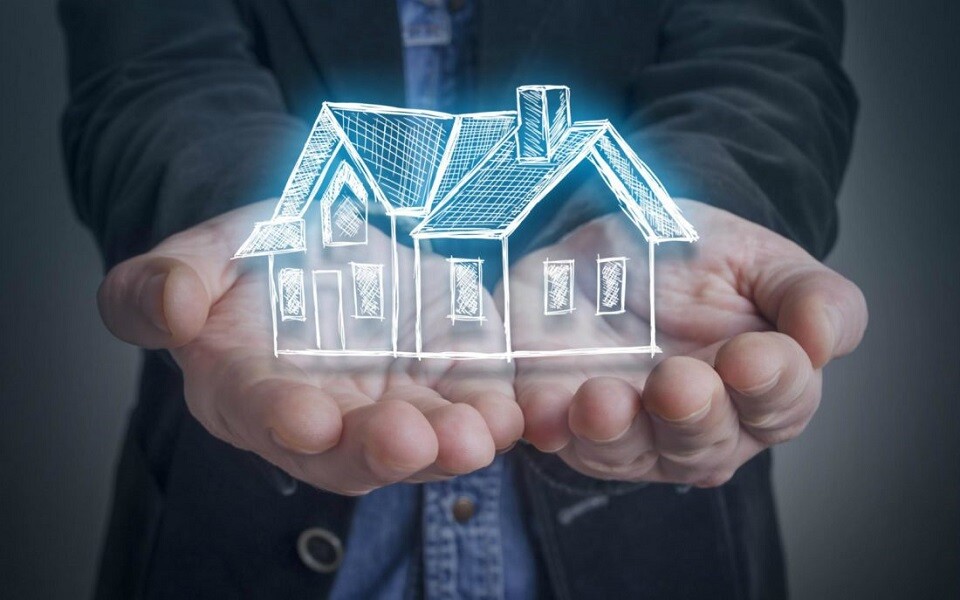 Proptech – What Is It?
Since proptech is often used as a catch-all term, it's no wonder that its real meaning escapes many. 
Most people associate it with general technological innovations, like various gadgets or drones.
Real estate professionals, meanwhile, understand the word as a general description of technologies related to the property market. These technologies are related to real estate value and how different users experience and extract it.
In Australia, proptech has already started dealing with the less efficient aspects of the property industry. Many companies are coming up with solutions to perceived inefficiencies, conducting a digitalisation of the real estate landscape one issue at a time. Older processes are also being consistently improved as the technology gains more financial backup. 
In 2018, funding for proptech companies exceeded $120 million, which would jump to $20 billion in the following year. As a result, the number of Australian proptech companies has grown more than 400% in the previous eight years.
The time is suitable for the real estate market to embrace these improvements. 
It's estimated that the world produced as much as 90 zettabytes of data in 2020. This means that the right technology will need to be in place to make use of the data abundance sooner rather than later.
How Is Proptech Revolutionising the Real Estate Space?
The massive volumes of data – either structured or unstructured – that inhabit the digital worlds serve various purposes. And big data, as it's called, encompasses all aspects of modern life. 
This means there's enough information floating around to fuel the algorithms predicting future market trends, as well as many other fluctuations. Proptech now faces the issue of accessing that data and defining new principles for data sharing.
There's already artificial intelligence used for home evaluations and personalisation that provides customers with a better experience, and it's all owing to big data. 
However, AI is set to change how real estate works in an even more profound way.
Know that there are no limits to the analytic capabilities of AI. This technology could help predict the most profitable development locations, optimise revenue, and improve new development layouts. And with access to CRM databases, AI could accurately predict the wants and needs of potential clients and help you target ideal customers.
Much of what's fuelling the immense computational power available today comes from cloud computing. In fact, this method of delivering storage, servers, software, databases, analytics, and much more has supported most aspects of everyday life for some time.
Cloud computing owes much of its popularity to smartphones and the latest broadband technologies. It's credited for transforming traditionally rigid industries into more flexible, mobile environments. 
By contrast, robotics is becoming a more and more prominent option in construction solutions. Machines are growing more sophisticated and capable of performing tasks that would have been too complex only a decade ago.
Finally, user interaction has seen some ground-breaking improvement with the rise of augmented and virtual reality. Design showcasing is becoming much more straightforward with digital experiences that erase the boundaries between physical and digital worlds.
Augmented reality has moved from the gaming niche into the business world, providing unprecedented benefits regarding off-plan developments. An additional advantage of AR over VR is that it doesn't require dedicated headsets – it can work on most modern mobile devices.
What Are Some Proptech Trends?
Many new trends emerged in the previous year while some older ones became well-established. The business landscape has changed, user expectations have grown, and the developing technology has allowed proptech companies to come up with solutions to all those challenges.
One of the most apparent consequences of the COVID crisis was sending large numbers of people to work from home. For many, home offices replaced their desks and virtual conferences came in place of traditional meetings. 
Online work environments had to become more flexible, intelligent, and connected to support this new style of working. There's already technology that uses real-time data to manage and optimise space, resolving potential social distancing issues in the workplace. 
Automated solutions for flexible booking further help manage occupancy and the number of people in every room.
New technology is also making buildings healthier for occupants and employees. Integrated building management systems combined with HVAC (heating, ventilation, and air conditioning) control can help maintain the indoor air at high quality. 
Furthermore, intelligent building platforms collect and analyse the data from the installed air sensors and the HVAC system. It's a way for managers to control air quality and adjust the temperature, humidity, and ventilation as appropriate.
Infrastructure accommodating electric vehicles will likely grow, further promoting healthier environments. This will allow companies to make their workplaces more sustainable. 
The security sector has been advancing for some time, but improvements will likely speed up with the rapid digitalisation of working and living environments. 
Cybersecurity companies can protect sensitive information from data breaches, reducing the potential damage to brands and financials. Blockchain technology is precious in that regard because its automated data storage makes data breaches due to human error near impossible. 
In planning developments, automated solutions are already available. Archistar is one such solution that allows you to get an instant feasibility report on your property development project. 
Archistar can run an instant site analysis, find out which planning rules apply to a site, and generate concept buildings that comply. The platform can retrieve historical and current property and market data and run a quick estimate to assess the development potential of a site. All of this takes only seconds, so you can save time and filter through sites quickly.
Real estate companies will likely start to confront threats through different measures, such as system security, penetration tests, crisis management plans, and other methods.
When it comes to properties, smart building solutions could prove invaluable for all aspects, from monitoring occupancy to cleaning. Automation and system integration will also provide improvements, making property management much more straightforward.
Many companies have started adopting green building technologies some time ago. With the focus on reaching zero carbon emissions by 2050, the entire industry will likely follow suit. 
Luckily, there are many solutions that will make this goal attainable. Smart platforms with software that utilises sensor and other data and artificial intelligence providing valuable analysis will work together in real-time to manage work environments and energy usage. 
With such efficient systems in place, savings on energy and related costs will be considerable. At the same time, the new technology will allow for more sustainable solutions.
Although it might still sound like the stuff of science fiction to some, artificial intelligence is on its way to becoming the norm in the real estate industry. 
Finally, biometric data could be another advancement that will shape the industry's future. Facial and voice recognition systems could improve security and overall safety in buildings. In times such as these, when contactless access could be precious, these technologies might have a considerable impact on general health. 
Embracing the Future
There's no denying that new and emerging technologies are changing the business landscape. Property development and markets are certainly not immune to these trends, so those who keep up with everything going on in proptech should expect significant benefits.
The Archistar platform incorporates cutting edge technology to assist developers in the most delicate phases of the process. 
Simultaneously, the platform has been growing, recently securing $6 million in funding – you can read more about this tremendous development on the Archistar blog.
If you want to experience what Archistar has to offer, contact the Archistar team at https://www.archistar.ai/demo/ and schedule a demonstration today.