Still think that affordable housing isn't lucrative for serious property developers? It might be more profitable than you realise.
Years ago, we had halfway houses. They offered people affordable rent and were designed with short-term renters in mind. But these days, you can see a new emerging trend.
The new-gen boarding house.
It's nothing like the old halfway house. In fact, most newer developments have the appeal of a strata apartment block. They offer parking, security, and all the facilities and comfort features one could hope for in a small flat. 
In Sydney alone, there are at least 500 new-gen boarding house development applications sitting on the desks of local councils. The inner west region, in particular, seems to be the epicentre of such developments.
But don't think that this new trend is only beneficial to tenants who need an affordable entry point. New-gen boarding houses in the right area can be goldmines for developers, too. 
Why? 
On average, boarding house landlords can see double the rental returns compared to apartment landlords. On top of that, the high demand for these accommodations should solve potential vacancy issues. 
Let's take a closer look at the new-gen boarding house phenomenon and how it can positively impact your business, should you choose to capitalise on it.
Why New Gen Boarding Houses Are on the Rise
To understand the concept of new-gen boarding houses, we have to go back in time a little. 
The year is 2009 and the State Environment Planning Policy for affordable housing (AHSEPP) has just been published. It has incentivised developers to build more affordable social housing and rental units in NSW.
The modern micro-apartments would allow lower-income individuals and students to find affordable accommodations. And the AHSEPP would enable developers to design and build micro apartments even in large-scale buildings, which wasn't previously permitted in low-density areas.
Now, housing affordability has always been a concern, especially in Sydney. And that was the primary catalyst for the planning and development changes on a local, state, and federal level. But a lot has changed with regard to how new-gen boarding houses are viewed and designed since 2009.
In a way, these residential properties offer the right touch of diversity for those not looking for family homes or unable to afford them. And they're equally great for developers.
Most of the time, a boarding house project is low-risk for developers and investors. Although designed mostly for short-term renters, occupancy rates tend to exceed those of hostels and motels. Some might even argue that new-gen boarding houses also help landlords avoid the pitfalls of seasonal renter fluctuations.
Another reason why it's a good investment opportunity is the AHSEPP. The NSW government still offers plenty of incentives to developers, with the tax exemption being one of its biggest draws. On top of that, there's a state financing program available that opens the market to those developers with more limited capital.
Between the high demand, good occupancy rates, low-cost development, and multiple state and federal incentives, a new-gen boarding house project can shape up into a very lucrative deal.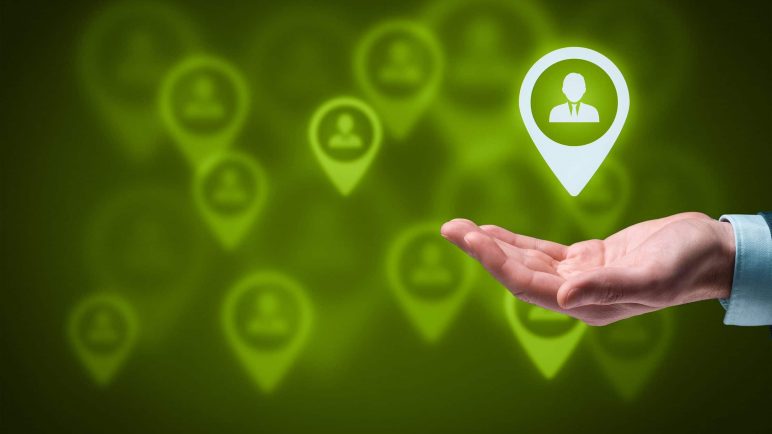 Who You Should be Targeting
It's essential to understand the type of tenants you can expect to live in a new-gen boarding house. Once you know the demographics and preferences, choosing an area and planning a profitable project becomes much easier.
But first, it's important to get a larger perspective on the situation.
Data from Cordell Connect shows that the number of development applications doubled year after year from 2017 to 2019. It's because the Australian Housing & Urban Research Institute informs developers of an urgent need for developing cheap rental housing units because they often beat the private rental market. 
For example, Sydney may need up to 40,000 new dwellings per year at its current growth levels. This demand is extremely difficult to meet if people will be relying on the private rental market. And this is where the new-gen boarding houses come in to fulfil that need.
Besides, not everyone looks for the same type of accommodations. Short-term or medium-term housing pairs much better with affordable housing projects such as new-gen boarding houses.
Furthermore, an increasing portion of the Australian population isn't made up of nuclear families. As a result, the housing demands shift towards diverse and cheaper housing options.
But who flocks towards affordable housing?
In the past, that group was mostly backpackers, welfare dependents, and some low-income earners. These days, we have other categories of tenants thrown into the mix. You can target young couples, students, single people, and career-driven individuals willing to take whatever they can find as long as it's close to their workplace. 
In other words, the tenant stock has increased in quality over the years.
That's why new-gen boarding houses look better, are more functional, and do not share the traditional bad reputation of the first generation of affordable housing projects. Furthermore, focusing on the newer tenant demographics can ensure a more stable income stream and even longer-term occupancies.
You can also count on the same demographics for affording higher average rental rates, thus turning new-gen boarding house projects even more profitable. 
If you've ever been tempted to notch one of these developments under your belt, there's no time like right now.
Turning New Boarding Homes into Property Goldmines
Ever since affordable housing projects were promoted and developers incentivised to invest in them, boarding houses had developed a negative reputation. The former tenant demographics was partially responsible for creating that stigma.
However, things have changed recently. 
Not only is there increased demand for affordable housing, but new demographics of people prefer new-gen boarding houses as short-term and medium-term accommodations. The average rental yield went up as a result, and accordingly, the perception of these micro apartments improved with the quality of tenants.
What's even better is that the financial incentives for developers are still in place. It's a low-cost investment still, albeit requiring more functionality in the layout. But the accommodations didn't improve at the expense of the developers.
With big cities poised for considerable growth, especially in the NSW region, new-gen boarding houses can solve a myriad of housing issues and help meet a demand that's otherwise impossible to satisfy with the traditional private rental market.
If you're interested in learning more about these development opportunities, schedule a demo of the Archistar platform. To meet the rising demand for new-gen boarding houses, Archistar launched a boarding house generator feature. You can use the platform to run an instant site analysis and locate feasible sites. And from there, the boarding house generator can provide dozens of design options to match the region-specific demographics.