Generative design is not a new process, though it is only in recent years that it has started being used by architects and property developers. It is not meant to replace the need for an architect when developing a new property, but rather to save time and money, especially at the exploratory stage of new developments.
What Is Generative Design?
Generative design in architecture is a process that combines artificial intelligence (AI) and user input to rapidly generate many iterations of a property design, both exterior and floor plans. The designer sets a number of requirements and parameters, such as building type, dimensions, and density, and the generative design algorithms use these parameters in conjunction with up-to-date property intelligence – which includes local regulations – to generate any number of building designs. The designer would also set metrics for ranking the results, with the AI rapidly scoring initial designs, and then using the highest scoring elements and features in further iterations.
Instead of taking days or weeks to come up with a few different design options, designers and developers can now generate hundreds or thousands of different designs in hours.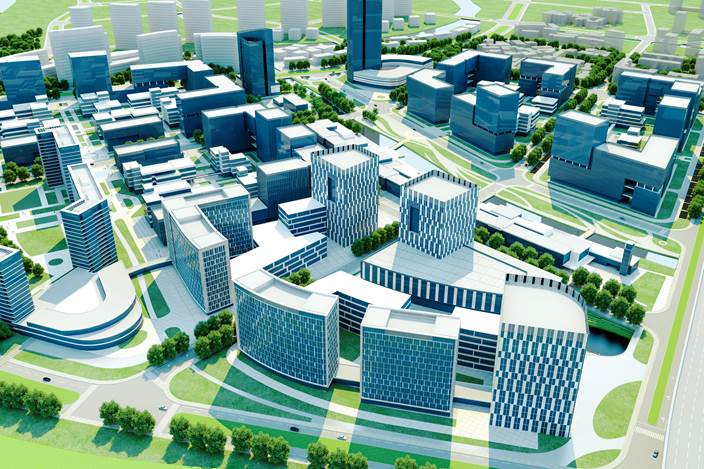 How Is Generative Design Different?
When designing a new building, both the architect and the property developer need to consider a huge amount of data relating to zoning regulations, density, permitted use, overlays, and more. This is not only challenging, it can also stifle the design process, leading to an overreliance on past designs with similar criteria.
With generative design the same amount of planning and property data is needed, but the only constraints governing the design engine algorithm are those set by the developer or designer, which generally emphasise the dimensions of the building – or more accurately, the footprint – allowed density, and property type: is it a multistorey office block, apartments, townhouse complex, or family home. The program, such as the Archistar Artificial Intelligence platform, then begins generating hundreds or thousands of iterative designs, bound only by the limited user input and the property data. The designer or developer stipulates how many iterations to run through, but the AI also ranks each design, making it easier to focus only on the most suitable designs without sifting through the many that were generated.
Archistar's platform simplifies the selection process further by presenting a large amount of additional data with each design such as:
• Gross Floor Area (GFA)
• Floor Space Ratio (FSR)
• Gross Building Area (GBA)
• Net Saleable Area (NSA)
• The building's footprint
• Total storeys
• Number of dwellings, and the mix of units by number of bedrooms
• The percentage of the building that doesn't get any winter sunlight, along with percentage receiving two or more hours of winter sun1
• The percentage of the building that is cross ventilated and not ventilated1
1 This data is also presented visually for each of the designs selected, along with visualisations for ground shadows created by the building through the day, and parts of the building that would not comply with privacy requirements.
Because of the richness of planning and property data Archistar's platform has access to, each design generated also takes into account the height of buildings around your planned development, along with elevation, making it simpler to evaluate each design iteration in concordance with the region or neighbourhood.
For all the speed and cost savings offered by generative design in relation to property development, it does not replace the need for an actual architect to realise the design. Generative design is brilliant at generating unique designs in bulk, and at not allowing too many constraints to limit the design possibilities. But the finer details of the design, along with some considerations an algorithm cannot process, still require a human touch.