Feature releases
& enhancements
ARGUS Estatemaster
Leverage the power of two industry-leading property development solutions to improve efficiency and reduce risk of your next project. Easily export an ARGUS EstateMaster Development Feasibility file with all input-assumptions already populated for in-depth financial analysis of your selected site. Read more >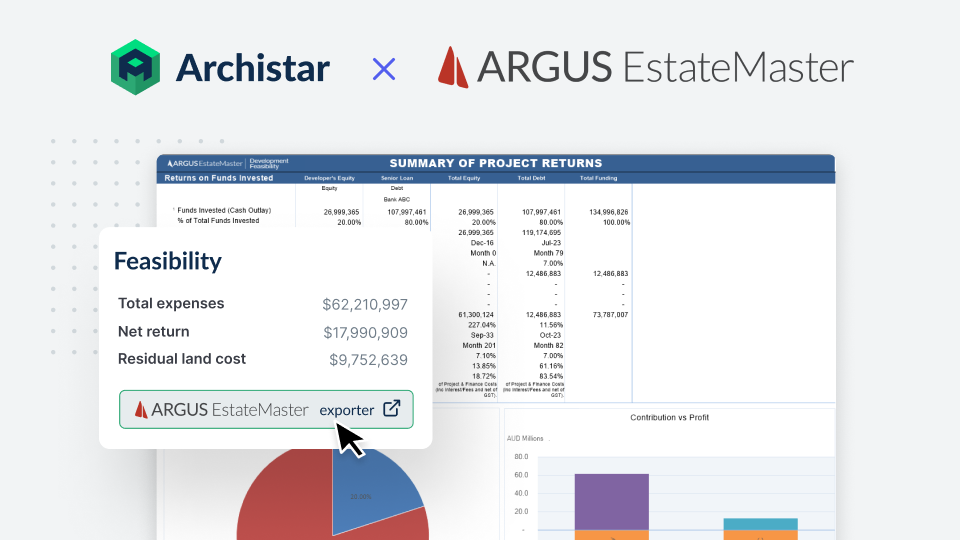 Estimated street frontage
To assist with bulk assessment, we have introduced an estimated street frontage layer that displays a colour scale as well as metre values.
This is useful for understanding outliers in frontage in a neighbourhood and can also lead to the discovery of a new site.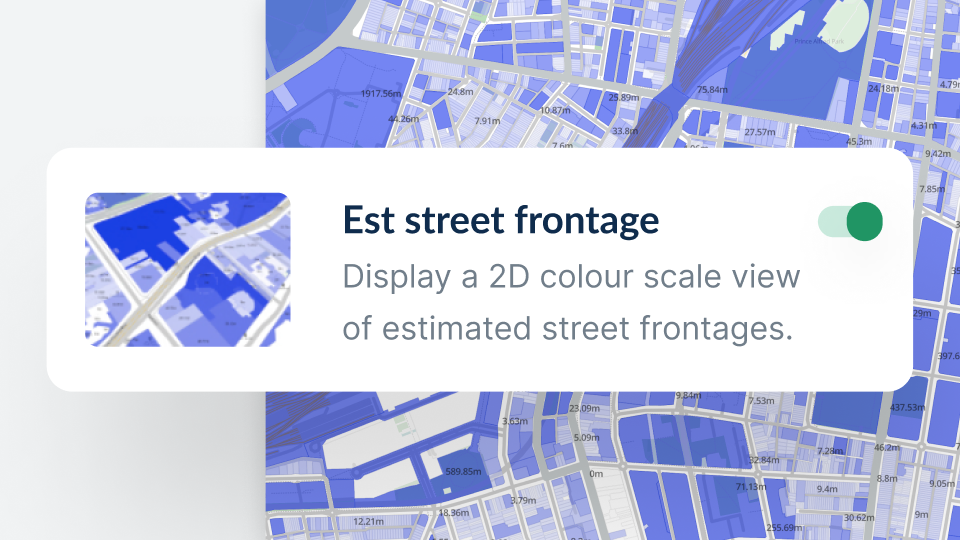 Ready to get started?
Start using Archistar for free, or book a personalised demo to see how it can help your business.