Feature releases
& enhancements
3D Terrain Layer
Pair this layer with our satellite imagery or Nearmap layer and instantly get a 3D view of the terrain of an area. This allows you to instantly determine whether a potential site or area is appropriate for a project.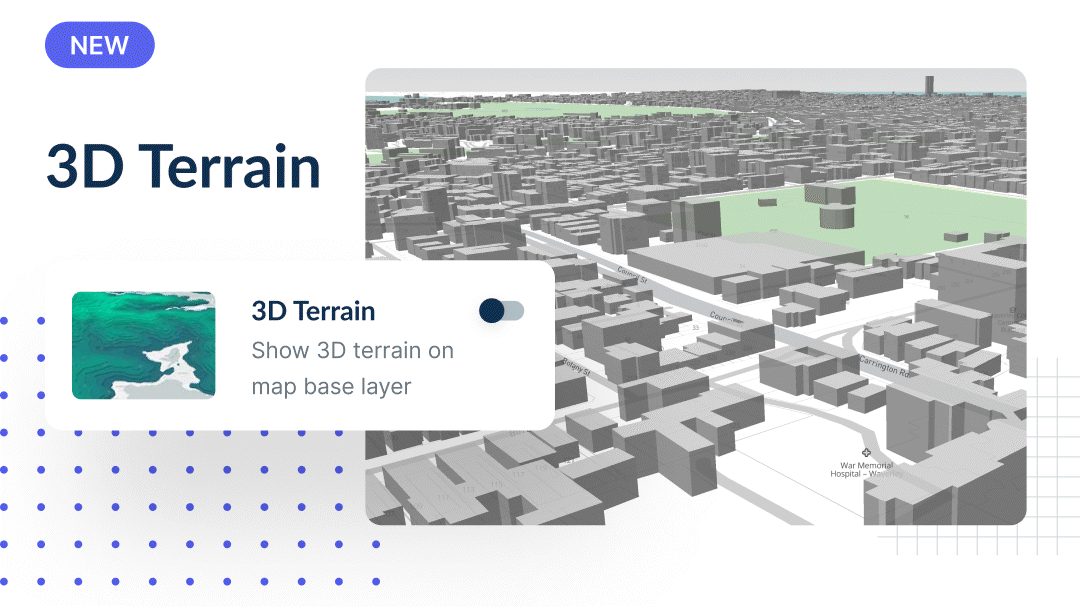 Elevation Explorer
A visual 3D site analysis is vital when developing any site, but particularly when constructing a building on a sloping site. Our new Elevation Explorer feature allows you to fully understand the elevation of a site and identify any potential costly issues. Explore (AHD) elevation data for your site, including maximum elevation level, minimum elevation level, average elevation, and slope.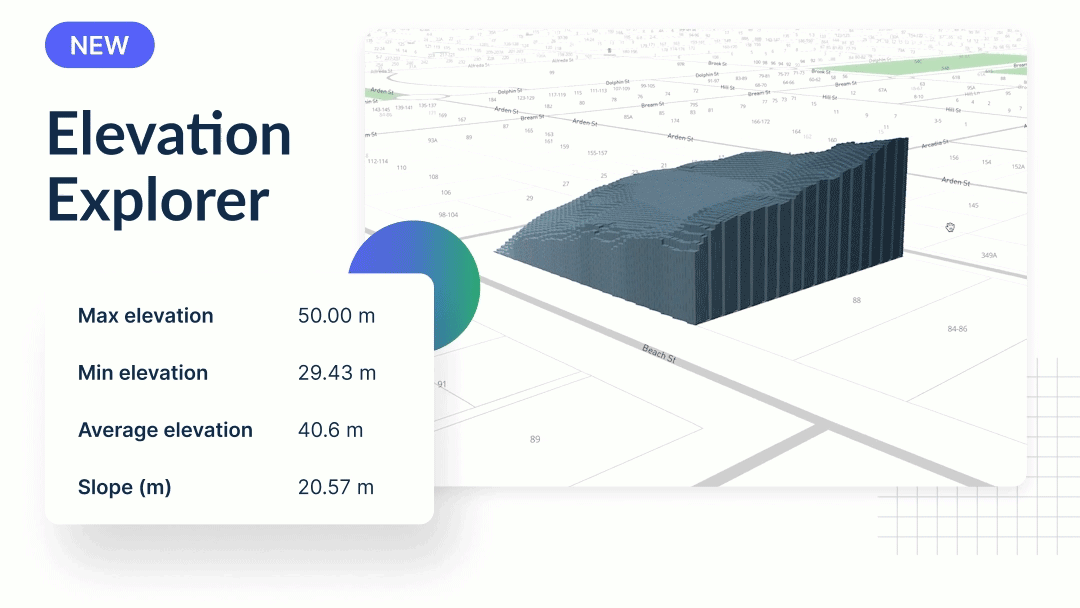 Archistar Homes – Version 2
New features are now available on Archistar Homes, including: complex and custom 3D envelopes, solar envelopes, cut & fill tool, new greenfield experience, high-res cut away views, ability to get high-res 2D floor plans uploaded, and the ability to add realistic 3D home designs.
Domain Listing Alerts
Stay on top of your sites and receive notifications when a site in your pipeline is for sale, or a listing has been updated. To start receiving alerts, head over to your Rapid Assess pipeline and select 'Receive update alerts' from the 3-dot menu.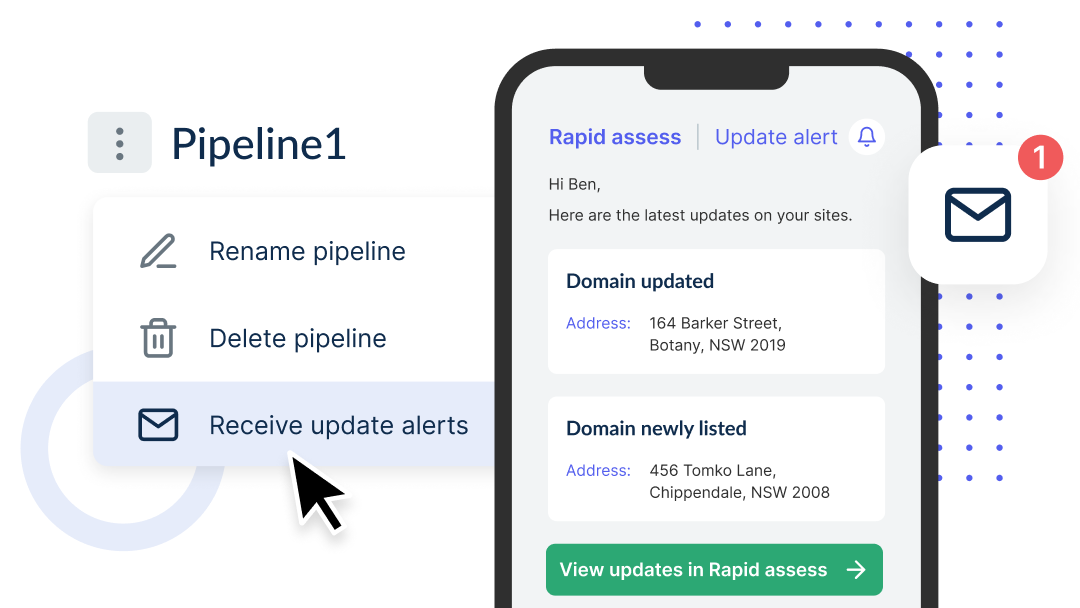 Calculate Cut and Fill Costs
A slope can make or break a site. In Archistar Homes, you can now visualise height gradients on your site. Not only that, we have created a tool that lets you calculate Cut and Fill costs for your site.
Data Visualisation – Easements
An easement layer has been added to the Archistar platform. This is extremely useful for developers looking to avoid underground utilities that may impact the feasibility of a site.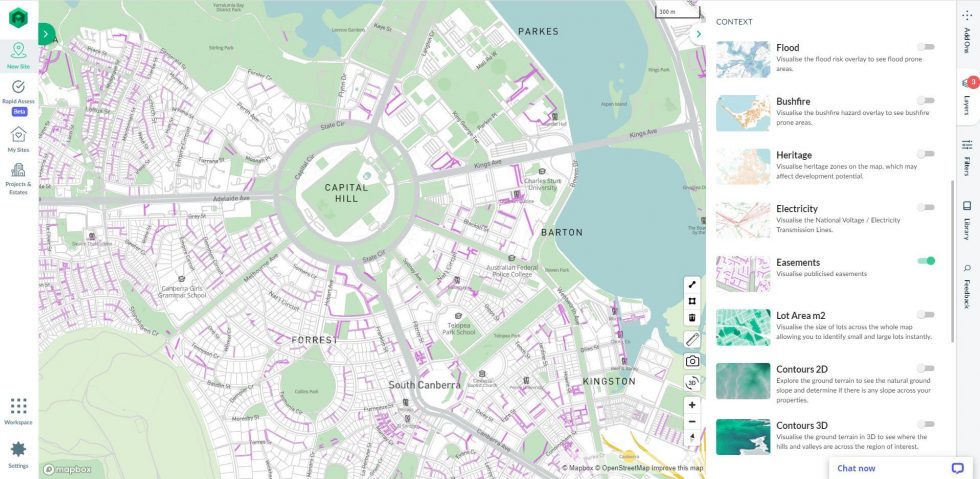 Design Generator AI – Boarding Houses
The design generator now has Boarding Houses as a selectable building typology. Use the generator to discover potential boarding house designs for your site.
Export Sites
An export function has been added to Rapid Assess which will allow you to conduct further research on the handful of sites you have added to your shortlist.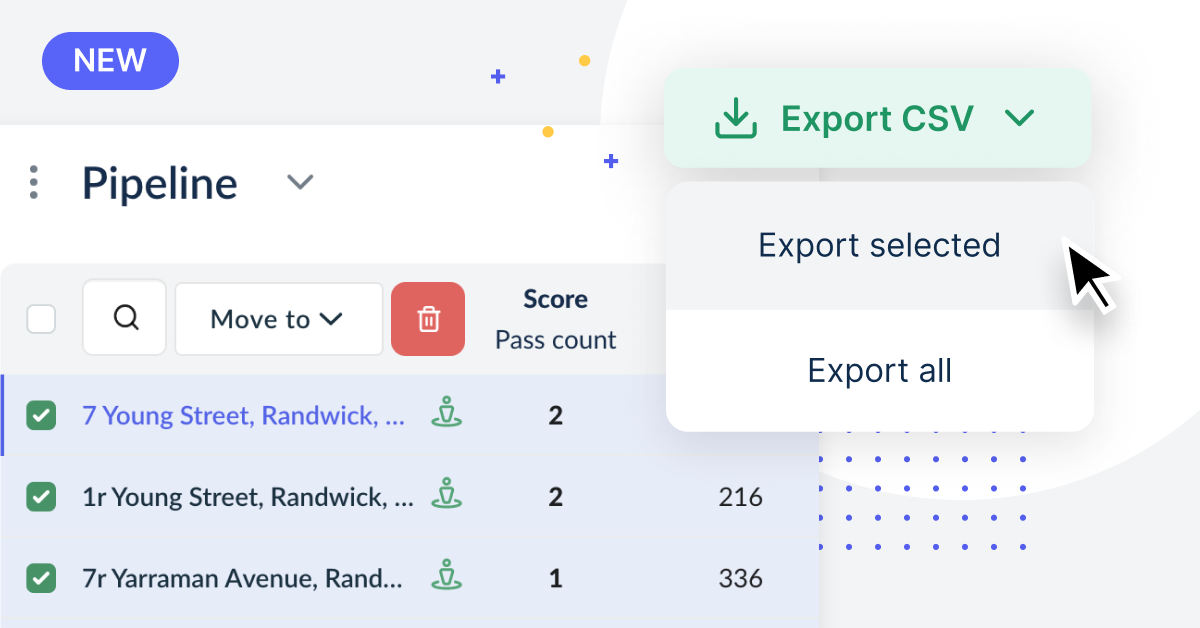 Rapid Assess – Multiple Pipelines
In Rapid Assess, users can now create multiple pipelines to manage their workflow. Create separate pipelines to assess different regions and building types.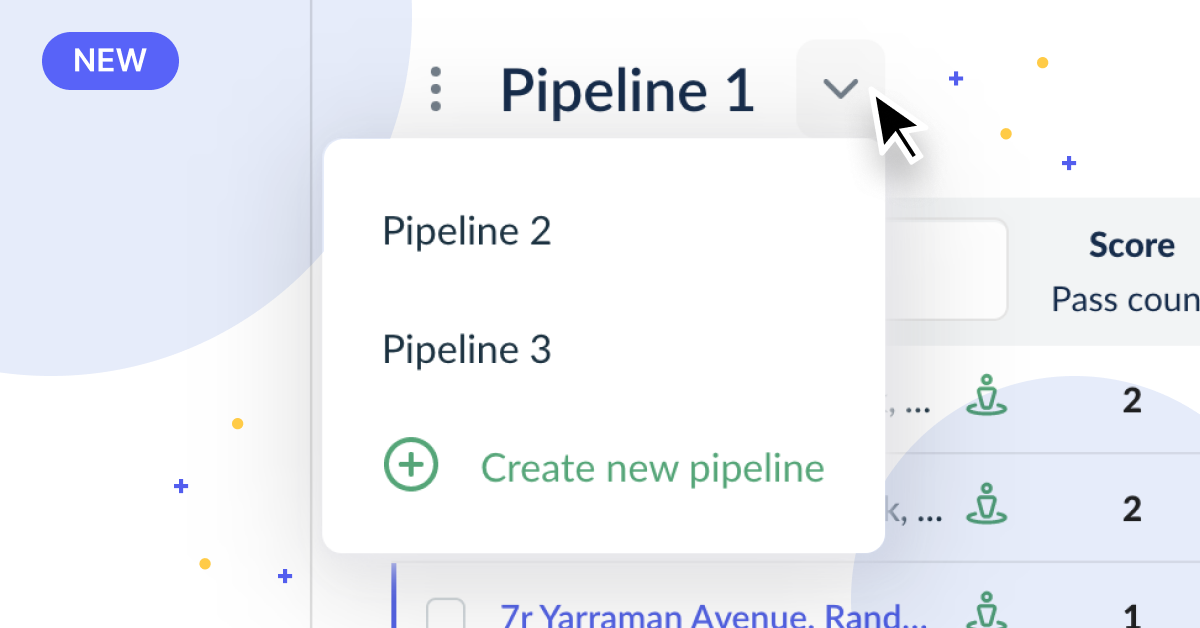 Rapid Assess Launch
To assist with bulk assessment, we have introduced an estimated street frontage layer that displays a colour scale as well as metre values.
This is useful for understanding outliers in frontage in a neighbourhood and can also lead to the discovery of a new site.
ARGUS Estatemaster
Archistar clients can now leverage the power of two industry-leading property development solutions to improve efficiency and reduce risk of your next project.
Once you've chosen your prospective site in Archistar, easily export an ARGUS EstateMaster Development Feasibility file with all input-assumptions already populated for in-depth financial analysis of your project.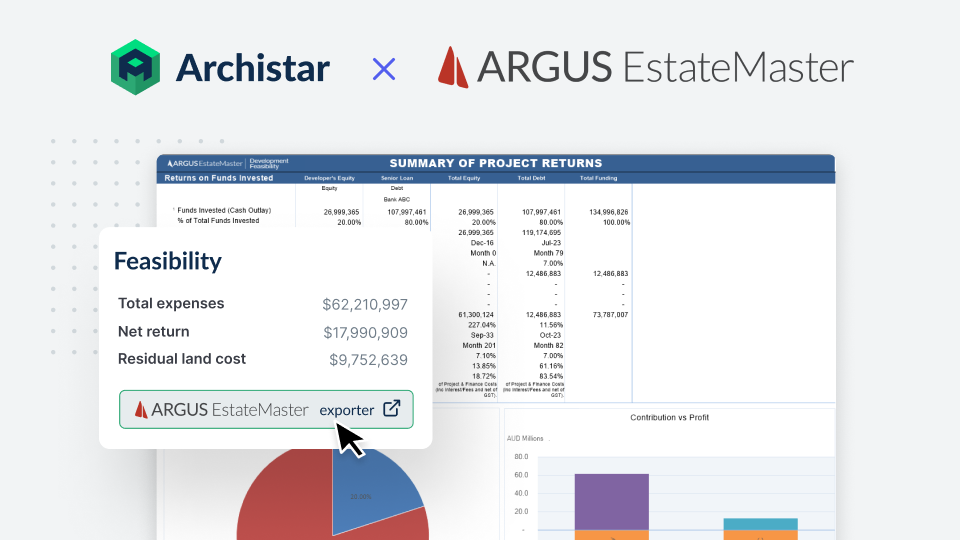 Estimated street frontage
To assist with bulk assessment, we have introduced an estimated street frontage layer that displays a colour scale as well as metre values.
This is useful for understanding outliers in frontage in a neighbourhood and can also lead to the discovery of a new site.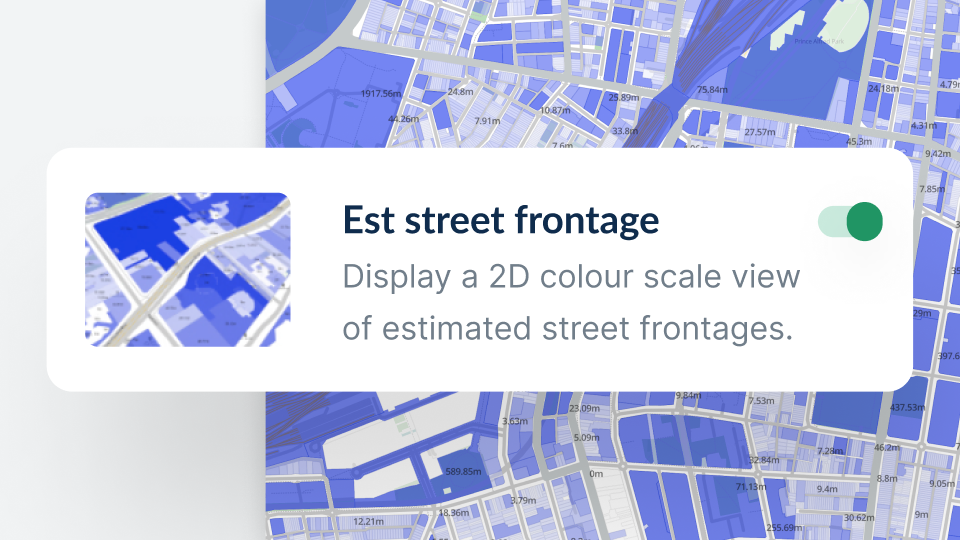 Maximum building height layer
We have introduced a 2D maximum building height layer to the platform which displays a colour scale as well as exact height values on each site.
This is useful for quickly assessing height requirements against neighbouring buildings that may impact your development in the future.
Search by Lot ID
Highly requested by our valuation and surveyor clients, you can now search for sites by Lot ID or Deposited Plan number.
Simply begin typing the ID and you now get results based on the legal identifier.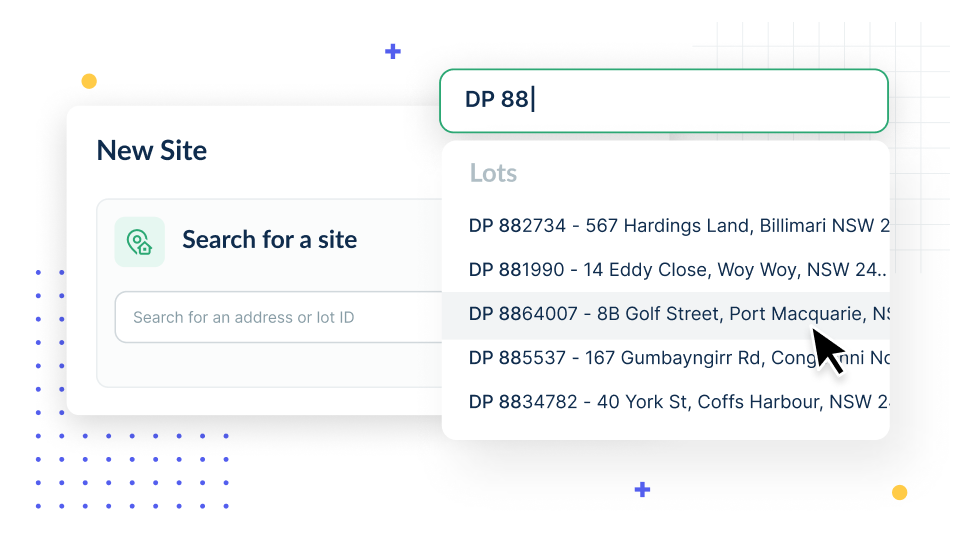 Design generator AI – Request Unit Mix
You can now change the Unit Mix of your apartment designs without having to generate an entirely new batch of designs.
Maximise your return on investment by experimenting with different dwelling combinations while maintaining building placement.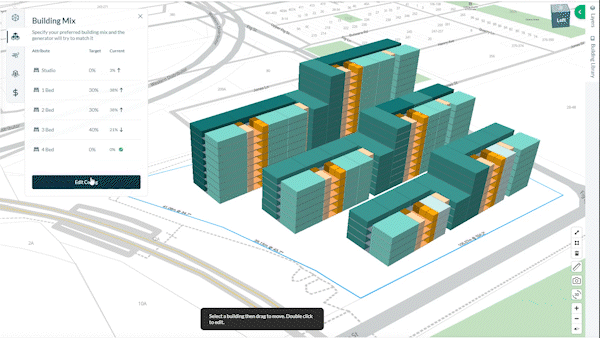 Property Analytics – Deep Soil
This highly requested analytic has been added to the platform. You can now visualise deep soil on your generated designs to help plan your tree and vegetation placement. Area, percentage and visualisation are all displayed on your site.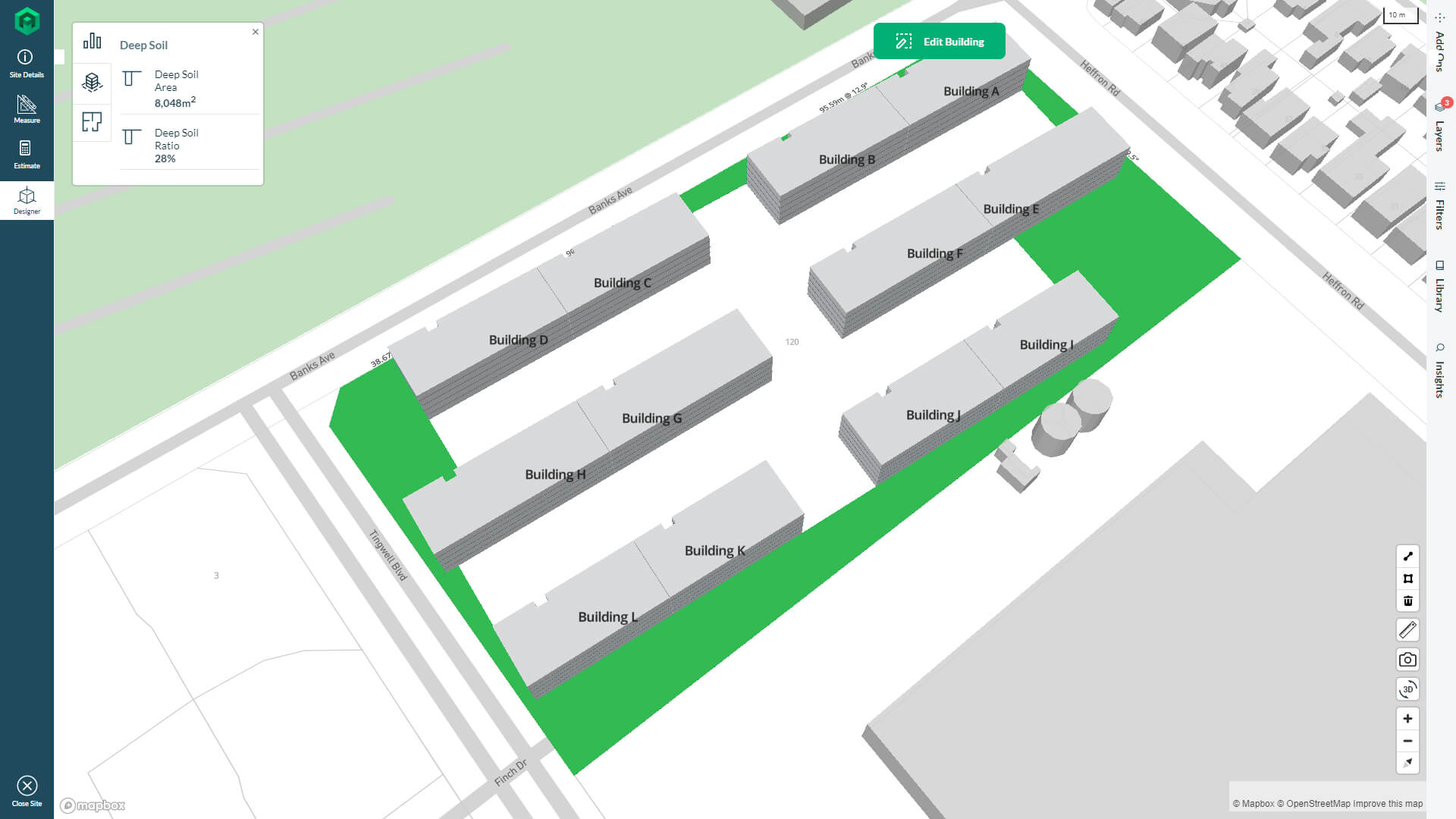 Drawing Tools – Precision Measurements & Guides
New features that enhance design precision have been added to Apartment Drawing Tools. Use the new interface to draw guide lines with exact distance and angle measurements, then accurately snap your buildings to these guides.
Drawing Tools – Real Time Analysis vs. Target
Now, when using Drawing Tools, your building mix and feasibility will update live and show you if you meet your target values.
You will now be able to check both building and financial feasibility at unmatched speed, then adjust on the fly to tease out an extra dwelling or increase your margin.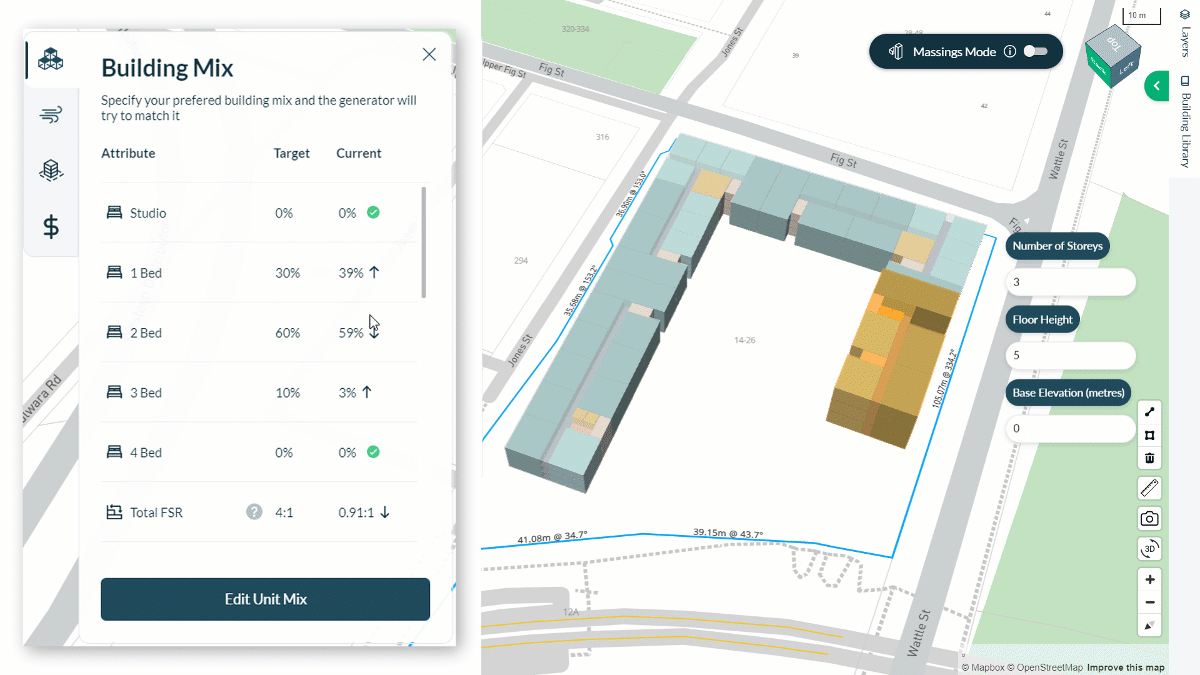 Filters – Search by Street Frontage
In the Filters tab, there is now an option that lets you search by street frontage.
This is an extremely useful tool for duplex developers who must follow frontage planning rules. This is a very complex calculation that will be improved upon in future releases.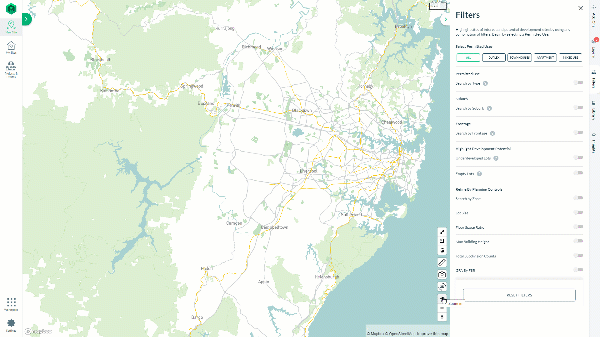 Design Generator AI – Townhouse Library
Our new Townhouse Library allows you to choose over 8 specific layout strategies such as 'central driveway', 'dead end' and 'cul-de-sac'. The design generator will then create designs to your specifications, putting more control in your hands to design the site as you see fit.
Partner Integrations – Contamination Reports
Powered by Land Insight Resources, the Contamination Certificate identifies land that has been notified to the government regulator as contaminated and helps assess environmental risks and liabilities associated with the intended site use.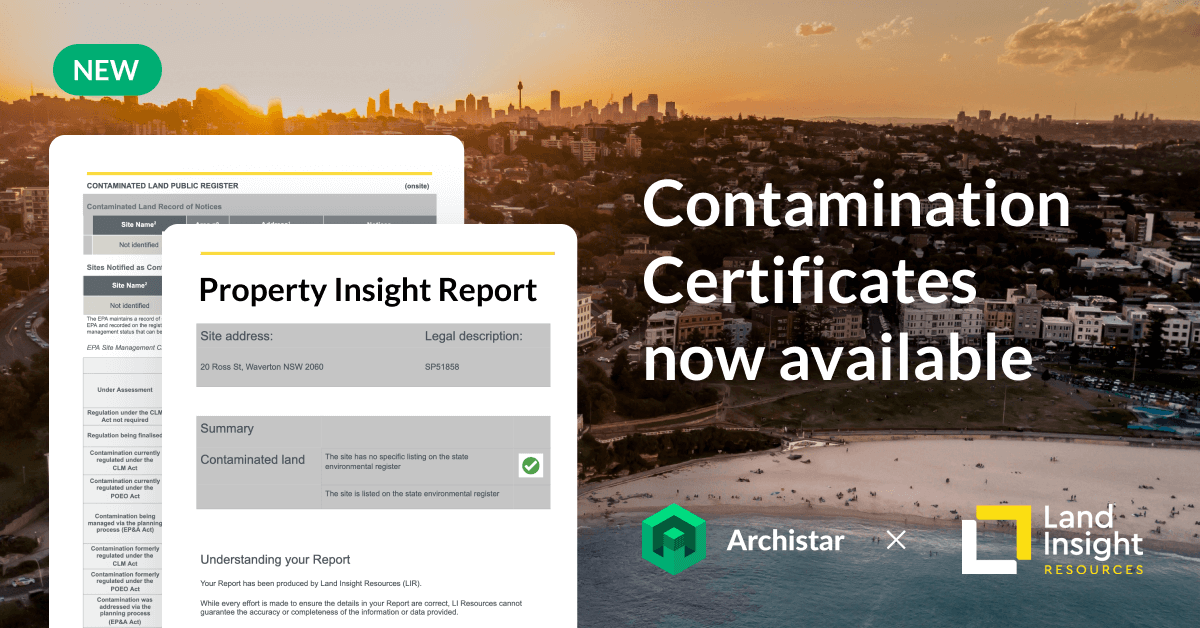 Drawing Tools – Version 2
Whether you draw buildings from scratch or select compliant designs from our generative design engine, our latest feature release gives you even more flexibility to customise your apartment designs on Archistar.
Drawing Tools – Adaptive Draw by Outline
By bringing human design intelligence into our platform, our improved Building by Outline function allows you to draw various building outlines – then automatically create suitable floorplates with reasonable circulations accordingly in the given zones.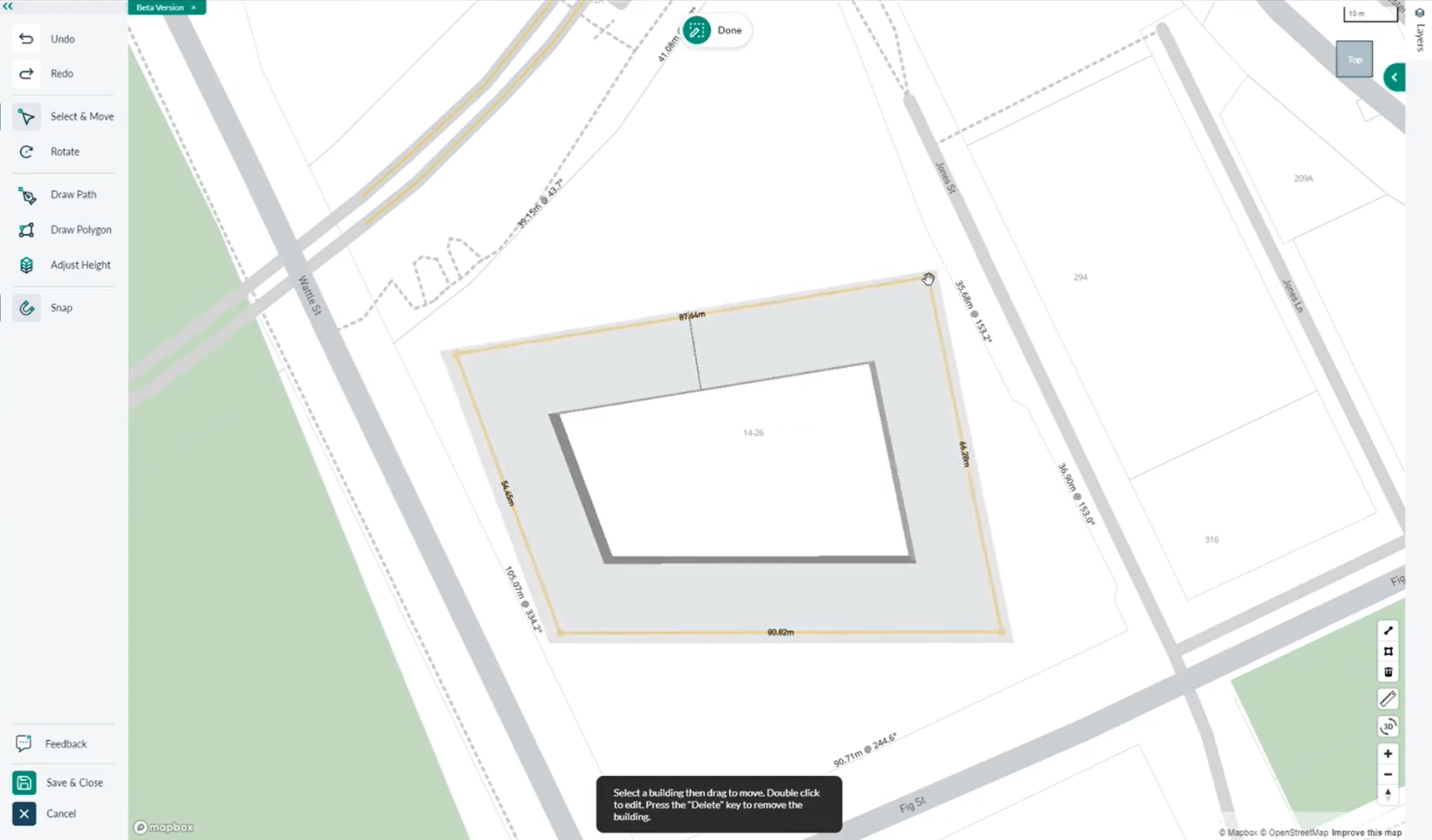 Proof of Concept – Online Development Approval
Previously considered too difficult, Archistar is developing an online portal that allows you to submit designs and have them digitally assessed against planning/compliance rules.
In this proof of concept, we're working with the Victoria State Government in collaboration with Jacobs and AAM to digitally transform the planning approval process for new homes in Victoria.
Making Archistar Your Own – Workspace Datasets
'Workspace' represents a massive shift for the Archistar platform. We are increasingly putting power in your hands to turn Archistar into your workhorse, specific to your needs. The first iteration of Workspace allows you to upload your data and display it visually alongside all of Archistar's standard visual layers. This allows clients to uncover insights that only they can see.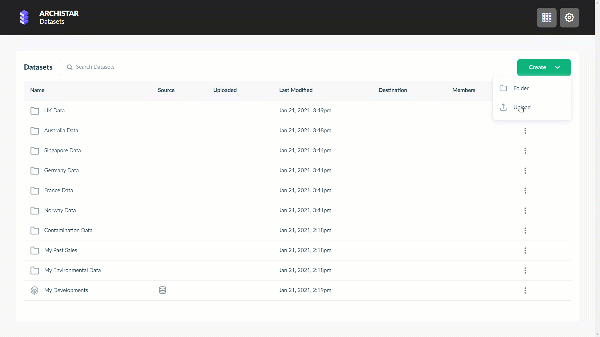 Use Archistar A.I. today
Start researching on Archistar for free, or book a personalised demo to see how it can work for your business.