Integrate Archistar's national database of rich zoning data, planning rules, heritage overlays, permitted uses and more.
Perfect for GIS, digital twin, mapping and property technology platforms.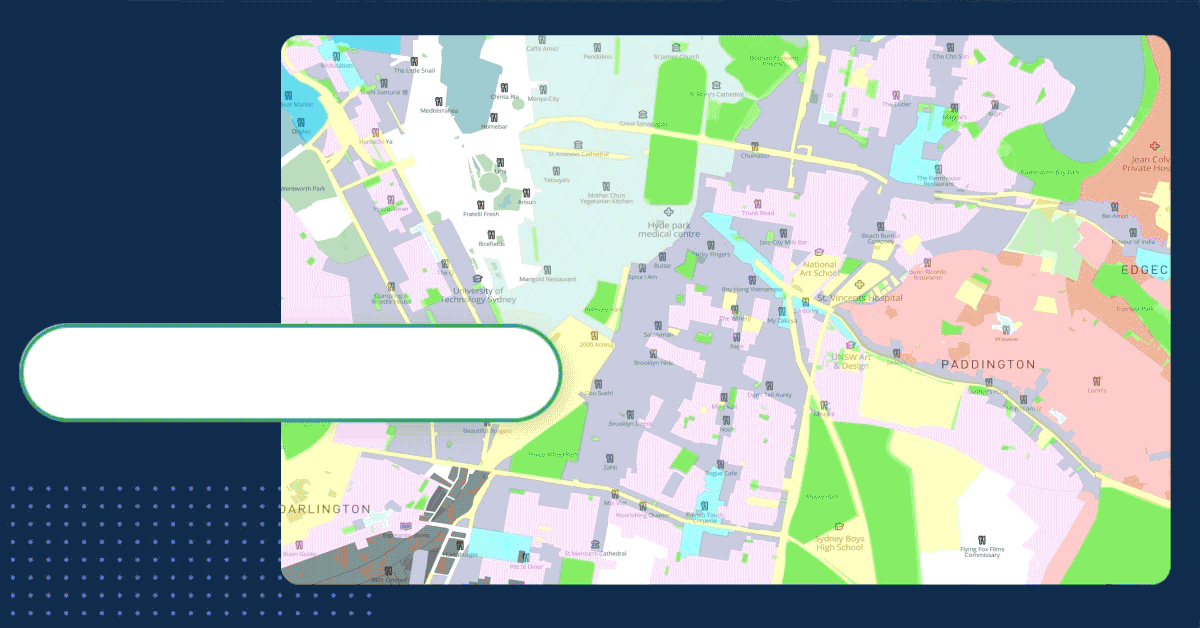 Access the only national Australian database of government zoning regulations.
Show detailed and up to date government zoning, even down to the local government level.
12-month license
Essentials
Data to cover all property sites in Australia
Property type
Zoning codes
Permitted uses (Permitted with constent, Permitted without consent, Prohibited)
Local Government Authority (LGA)
Flood Overlay
Bushfire Overlay
Heritage Overlay
12-month license
Insights
Everything included in Essentials package, plus:
Planning overlays
Local Environment Plans (LEPs)
Floor Space Ratio (FSR)
Maximum building height
Building potential estimates – Get an estimate on how many dwellings can fit on a lot
12-month license
PSMA Geoscape
Includes
Lot size (m²)
Address prediction
2D & 3D building footprint
Building heights
What level of coverage does Archistar API have?
The Archistar API has full national coverage in Australia.
What are the Archistar API Terms of Use & Limitations?
What are some of the high level statistics of Archistar API?
Over 11,000,000 properties will planning rules
Over 270,000,000 planning rules mapped to properties
577 Local Government Areas covered
Over 25,000 Government Documents sourced to populate planning rules
Learn more about the Archistar API by submitting an enquiry form.
Our Partnership Manager will be in touch to answer any questions.
Get started with Archistar API
Our Partnership Manager will get in touch with you.