Spread the love and get rewarded
Refer a friend and get 1 month free! Customers who refer a friend that gets started with Archistar will be rewarded with 1 month free on their plan. As a bonus, anyone you refer will also get 1 month free. The more friends you refer, the more months you get free! Terms & conditions apply*.
Current customers
Share this page with friends or fill it out on their behalf. Make sure you write your name/company in the referral field.
New to Archistar?
Fill out the form with your details and make sure you write the name/company of your friend in the referral field.
Get started
Fill out the form below and we'll get in touch to get your friend started.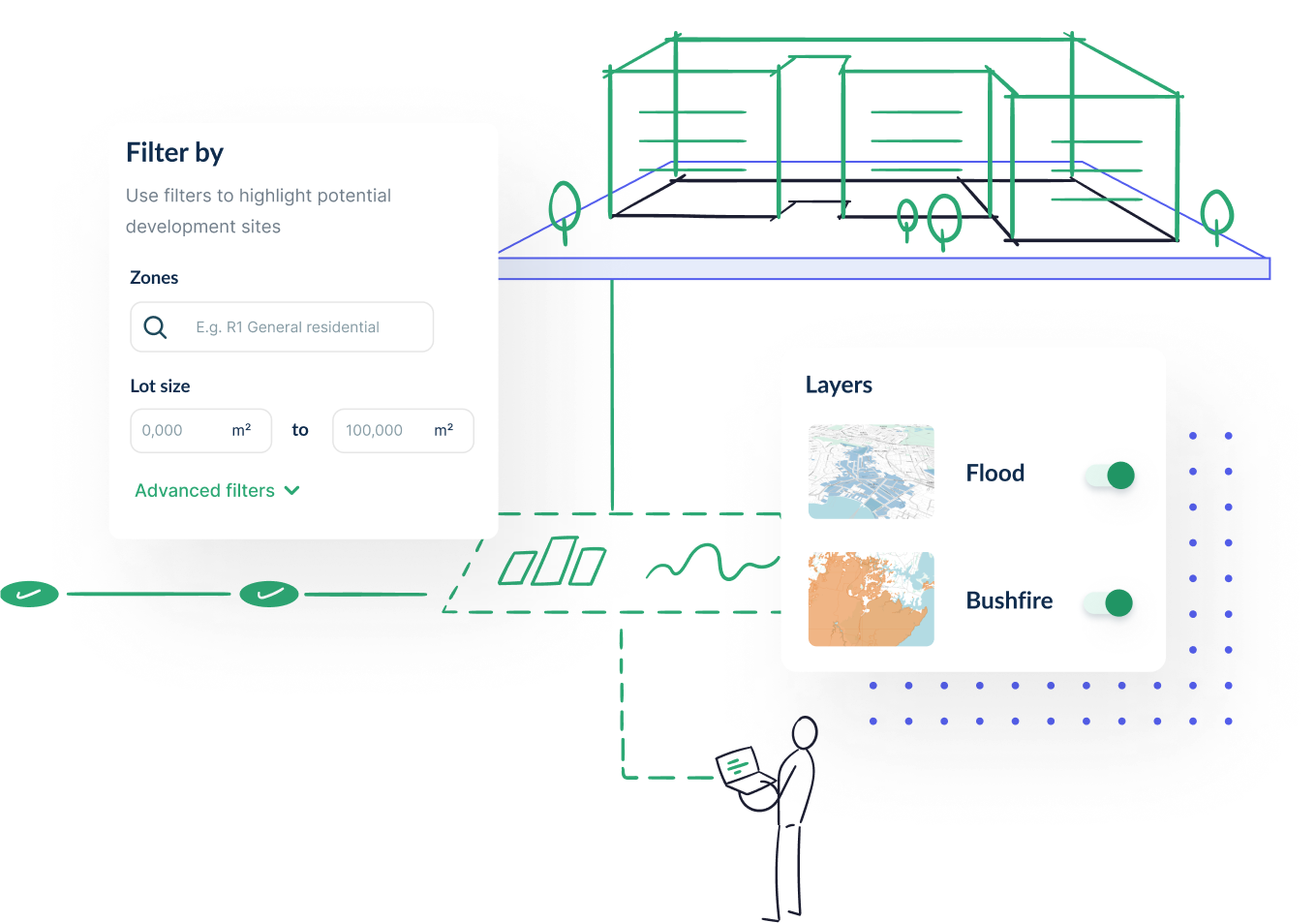 *Offer expires on 31 December 2023 at 5pm AEDT. Offer cannot be used in conjunction with any other offer. The 'Name of the customer who referred you?' field in the form must be filled out and match the referrer's name to be counted as a referral. To get rewarded a free month, the referral must sign up for an Archistar Starter, Professional or Elite plan for a minimum of 12 months. Only new customers can be referred. The offer is only valid to direct Archistar customers, and excludes resellers, partners, affiliates, and any users who signed up through those. Retrospective referrals will not be accepted. The free month will be credited 3 months after the referral's plan start date and will be added as an account credit, which will automatically apply to the next billing cycle. 
Join thousands of professionals
adopting the new industry standard
30x faster
Exponentially faster than
manual site finding methods
$30K saved / project
After quantifying time spent
and consultant costs
10x return
Maximise your investments
with the Archistar workflow
Trusted by industry leaders