Faster, Smarter Land Acquisition
Access a revolutionary way of discovering & acquiring land in Texas. The Archistar is an internationally recognized, award winning platform has already helped thousands of real estate developers in other countries find, assess and acquire sites 30 times faster than traditional methods.
Register your interest and get free access to our Texas platform.




Rapidly identify sites for land acquisition
Capitalize on the growth in Texas metropolitan centers and uncover land for development with an all-in-one platform that overlays comprehensive property data, risk information & development regulations on a highly visual interface.
Seize the opportunity
Find and assess land 30x faster than traditional methods. Be the first to discover the most profitable sites.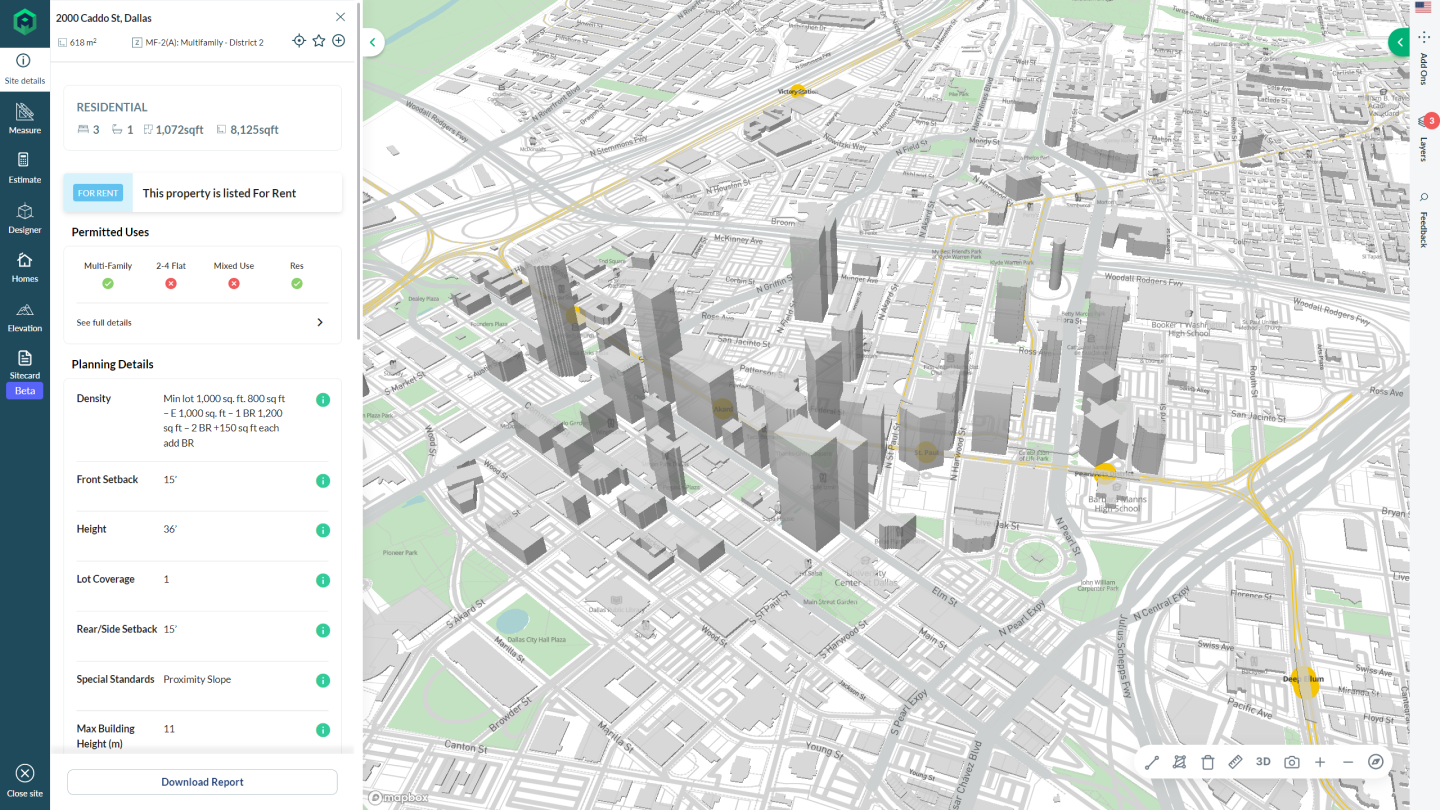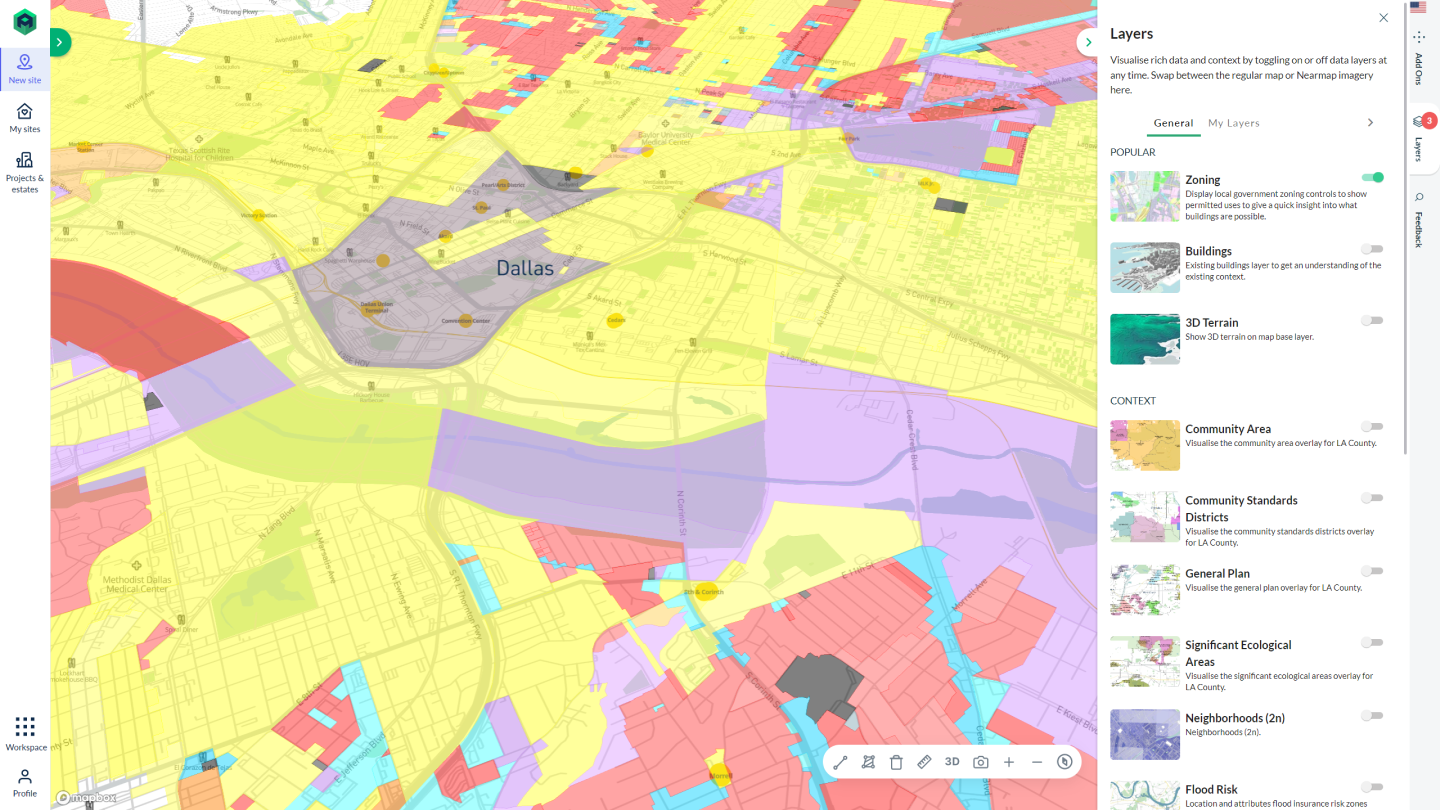 Instantly understand zoning and rules
Zoning, terrain, environmental risk and land use regulations must all be taken in account when assessing land for acquisition. View them all individually, per land parcel or across a region to quickly understand what is possible.
Intelligence on all levels
Begin your research on a broad area, then deep dive into promising land opportunities.
Send your team to land parcels with the highest potential
Use market data from First American combined with high-resolution aerial imagery to quickly surface the best land parcels while eliminating the rest. 
Run cost-effective land surveys
Canvass with aerial imagery before sending surveyors to physically inspect the land.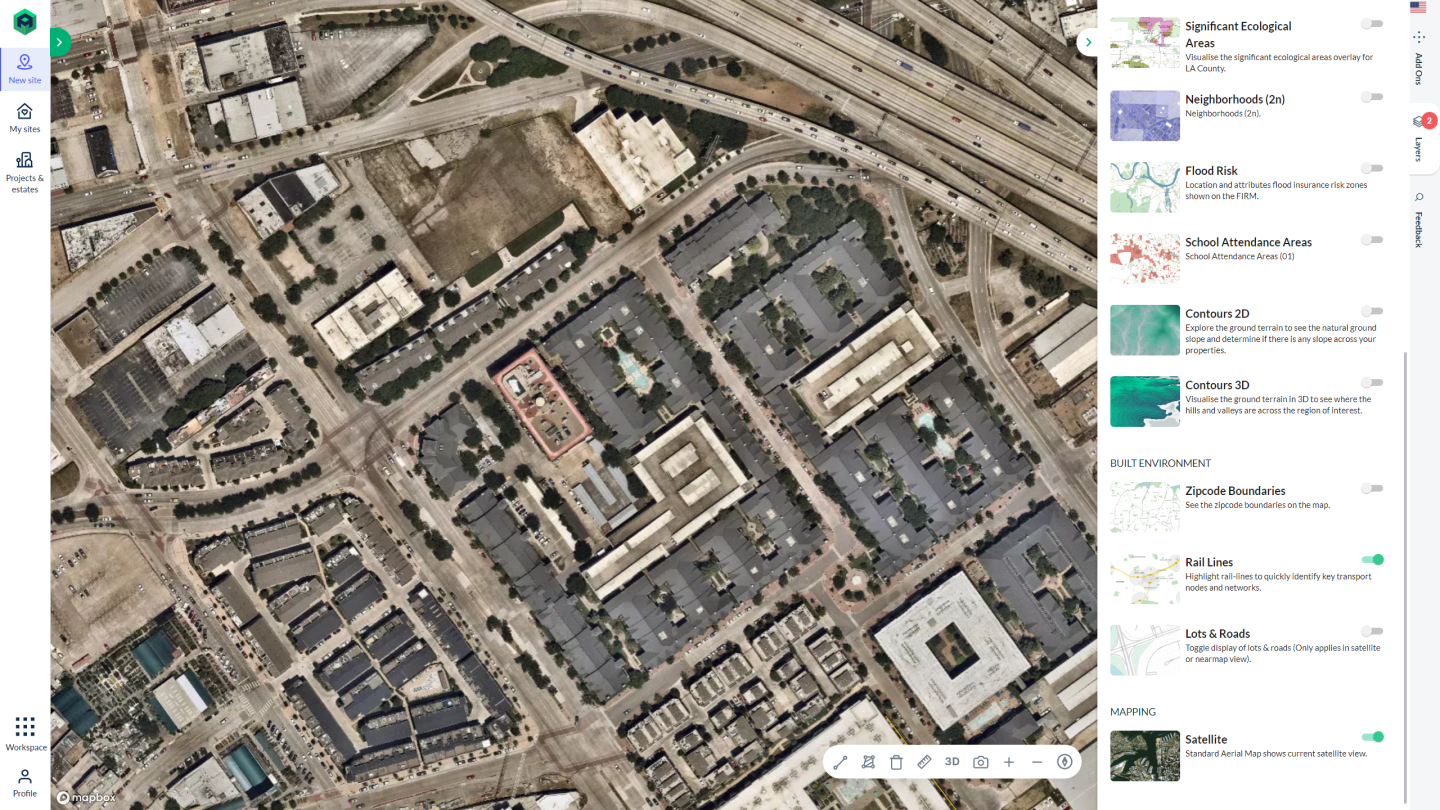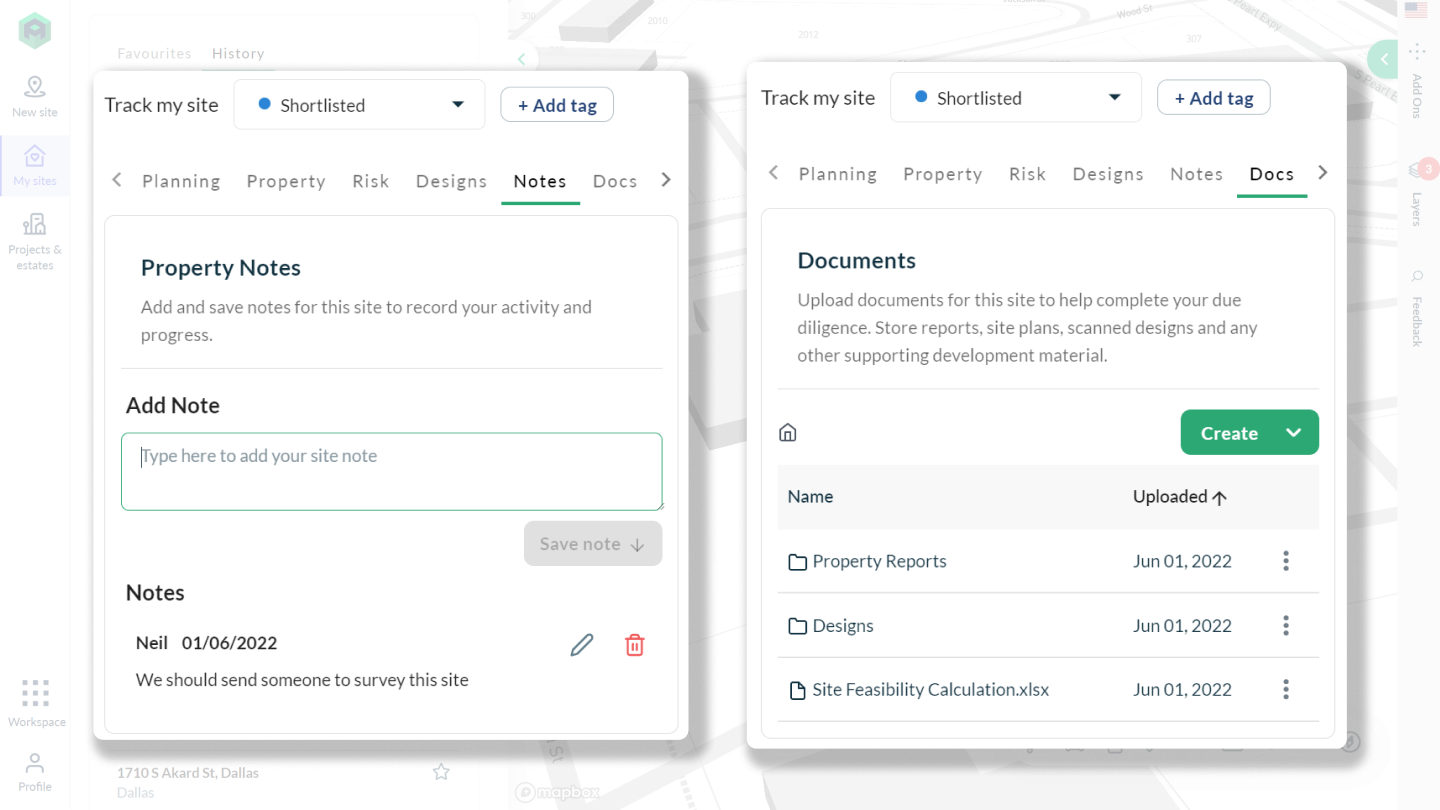 Control and command your land acquisition pipeline
Proven productivity tools are embedded within the platform to help you manage your land portfolio. Save land parcels, collaborate with your team, set tags, track their stage, create notes and store documents with ease.
Operate for growth
Easily manage a large portfolio of sites and maintain a steady flow of new land for your business.
Create building concepts with world-leading technology
Take your assessment to the next level with the world's best generative design engine. Get optimised designs, then run automatic environmental analysis and calculate financial feasibility.
An unfair advantage
Within a few minutes, complete deep analysis that would take dedicated specialists weeks to finish.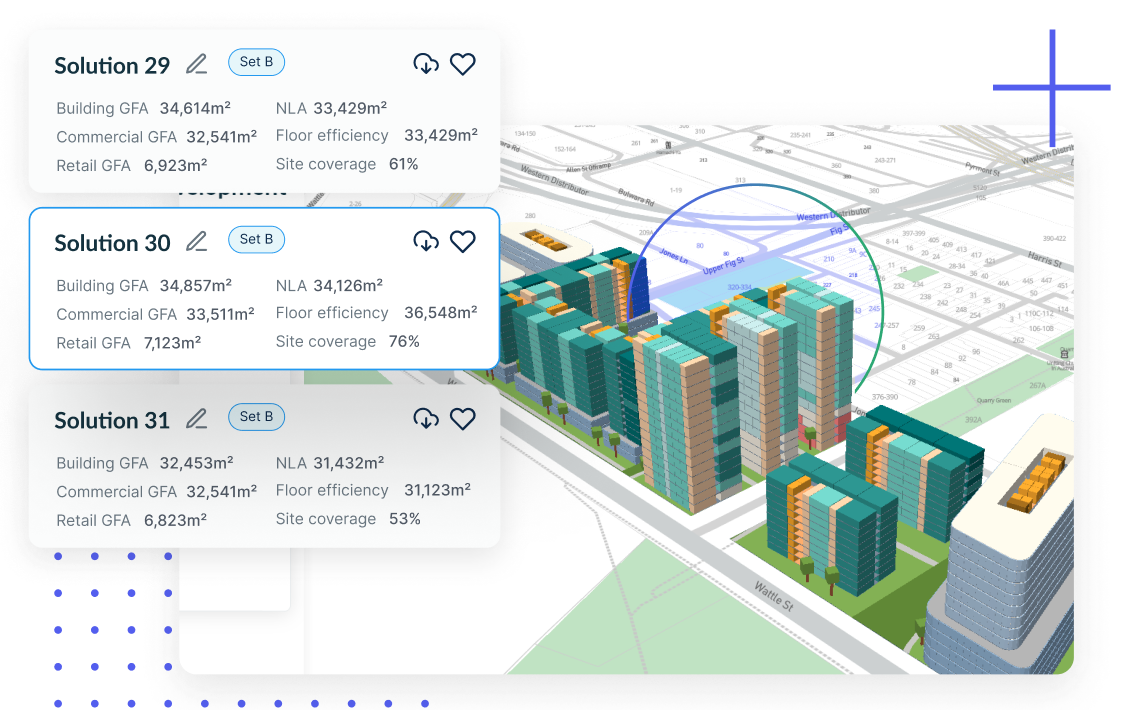 Discover why real estate developers
are adopting this technology
30x faster
Exponentially faster than
manual site finding methods
$30K saved / project
After quantifying time spent
and consultant costs
10x return
Maximise your investments
with the Archistar workflow