Property Development Institute Special
Archistar Starter plan with Nearmap aerial imagery
Now only $595/month (+GST). Includes everything in the Archistar Starter plan plus Nearmap aerial imagery*:
Single state access

Unlimited planning details

Basic site finding tools

Basic due diligence & feasibility

Basic design generation


Nearmap aerial imagery
By providing your details above, you agree to receive email communications from Archistar (you can opt-out at any time). This site is protected by reCAPTCHA and the Google Privacy Policy and Terms of Service apply.
By submitting this form you agree to Archistar's Privacy Policy and Terms of Use. By providing your details above, you agree to receive email communications from Archistar (you can opt-out at any time). This site is protected by reCAPTCHA and the Google Privacy Policy and Terms of Service apply.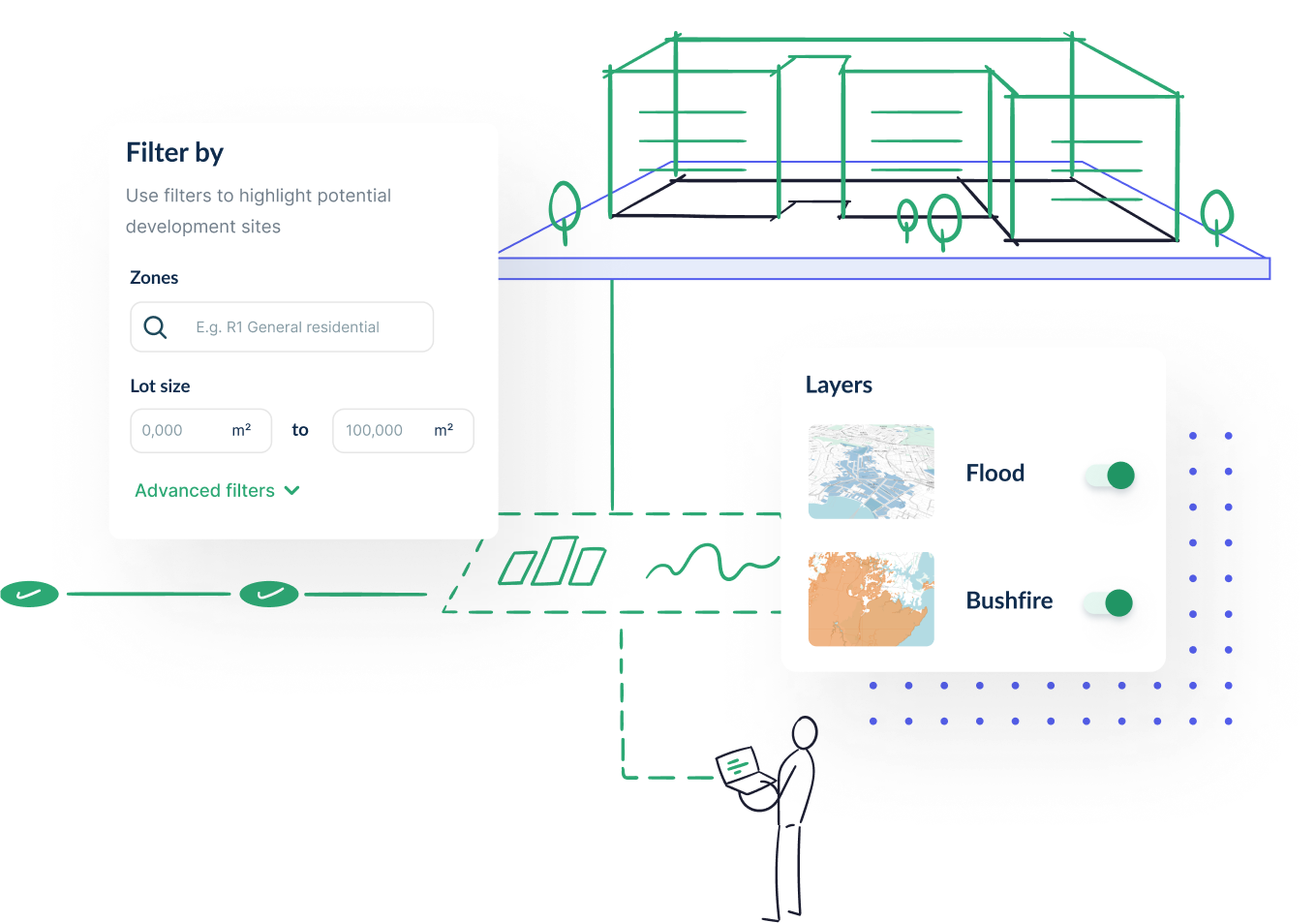 *All prices exclude GST. To lock in this price for a longer term, contact us directly to organise a price-locked contract period (maximum of 60 months). Upon cancellation, this rate will no longer be available. For new customers only.
Join thousands of professionals
adopting the new industry standard
30x faster
Exponentially faster than
manual site finding methods
$30K saved / project
After quantifying time spent
and consultant costs
10x return
Maximise your investments
with the Archistar workflow
Trusted by industry leaders