Staring at a small piece of land and a massive development idea is forming in your head? If your parcel isn't big enough, you can always try to make it so.
How often do you have a vision for a new development project but you just can't find the ideal site to realise it? 
The reality is that it happens to many property developers more often than you know. But you shouldn't let borders limit you.
What if you find two adjacent lots that would be perfect for your development?
All you'd have to do then is combine the lots and then carry on with your desired project. In fact, property developers do it all the time, and this article will cover the process involved.
While it's not the easiest thing to deal with, you could be staring at a gold mine in development property when you get it right. 
Explaining Land Assemblies
When you want to combine two or more pieces of land to create a larger property, you're essentially looking to create a land assembly. Think of it as buying multiple sites with potentially different zoning rights and merging them into an ideal parcel for a specific property development project.
What makes a land assembly different?
A land assembly usually receives greater zoning rights upon its creation. This allows for a new spatial development framework that can benefit property developers in ways a smaller parcel couldn't.
Imagine finding a lot where you're restricted from building something higher than three storeys. However, you may be given bulk zoning rights after creating a land assembly around that initial lot.
Thus, the height restriction may change and allow you to build a property up to 20 storeys high. The above-ground land suddenly becomes more valuable and profitable to you as a property developer and presents more diverse opportunities. 
While the process of combining lots is pretty straightforward from a legal perspective, keep in mind that you might also need good negotiating skills and buying power to acquire the properties you need for your ideal development project.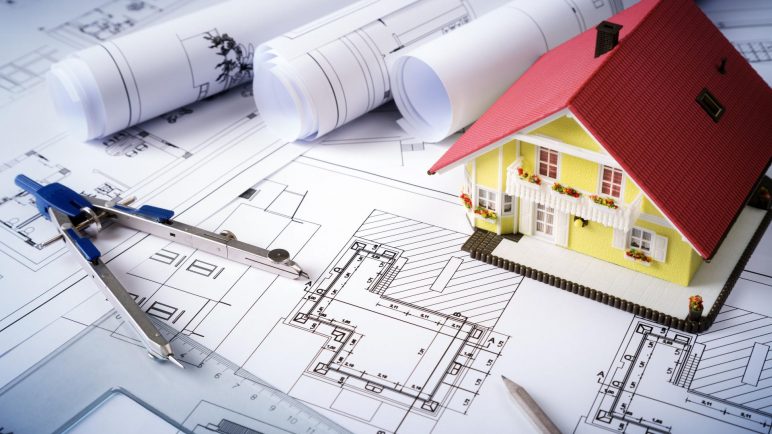 The Steps to Follow When Combining Lots
Step #1 – Understand Why You Want to Combine the Lots (And Build a Plan)
Just because you can create a land assembly doesn't mean that you should. Before making any decisions and negotiating deals, be sure about your vision.
Once you're sure that you want to go through with it, create a plan. You need clarity on how the parcels will come together and where the property will fit.
This isn't simply a matter of determining the profitability of your project, although that's an important issue. Nevertheless, you'll need a good plan because you'll have to apply for planning permission.
Therefore, your reasoning, development approach, and everything else matters.
Step #2 – Increase Your Chances of Getting Planning Permission
Many property developers never get their projects off the ground because they can't get the necessary permits and approvals. 
Arguably, navigating the legalities concerning zoning and construction regulations can be challenging. That said, you need to get better at it.
Note that a landmass assembly planning permission isn't guaranteed. But your state or local council may impose very strict qualification criteria. Should your plan fail to reflect those, you might not get a seal of approval.
Here are three tips that can help increase your chances.
First, know that a consolidation application won't be approved if the properties you have your eye on are registered under different names.
Second, ensure that your development project can't negatively affect the community or nearby property owners should you receive the approval to go through with it. This means doing your due diligence and potentially talking to the neighbours.
Third, inform yourself about specific zoning rules that govern the area surrounding the property.
Keep in mind that some properties could fall under the Heritage Sites classification, which can complicate things for your land assembly. To secure a rural land deal, you might have to talk to the Department of Agriculture.
Know that each area can be very different from the next.
Step #3 – Create a Deposited Plan for Consolidation
Let's talk about one of the most important documents in this entire endeavour – the deposited plan. Once again, keep in mind that there could be some differences regarding the application process between states.
So, what's a deposited plan?
It's a plan made from the filled and registered survey that enables the legal consolidation of two or more parcels. The deposited plan legally establishes the boundaries on the newly created land assembly.
To do this, you might want to enlist the services of experienced surveyors with many multi-lot subdivisions and lots of consolidation projects under their belt. They can advise you on how to increase your chances of approval when filing your paperwork.
Furthermore, you should also consider the fact that urban and rural consolidations might not have the same guidelines or application processes. Usually, rural lots are not as clearly defined, and they might even encompass roads, creeks, etc.
In these situations, the surveys are more specific. Thus, your deposited plan might not follow generic standard guidelines. For example, redefinition surveys could be required to relocate certain natural boundaries of creeks, rivers, and other ambiguous natural elements.
Expand Your Opportunities Through Consolidation
Sure, breaking ground on a land assembly deal can be challenging. Even dealing with one piece of property can make your head spin regarding all the different rules and regulations. Adding more to the mix doesn't sound too exciting until you realise the potential you can unlock.
Merging one or more parcels to gain "super" zoning rights and create more development opportunities is an option worth exploring. 
You could increase your profits considerably and maintain better margins. But only as long as you go through the application process in your area with a fine-tooth comb.
If you're not sure where to start, we can help. 
Archistar can give you access to the largest planning and zoning data in Australia. You can explore detailed site information, look at listed and unlisted properties, and quickly determine what you can build and where you can do it.
Get started for free: [https://www.archistar.ai/]