Do you want to start working on your new amazing design? Are you sure that you've thought of everything? Check out the common mistakes that developers make when siting a home.
The positioning of a house on a piece of land often dictates its appeal. It can be the difference between a good house and a great house. But an ideal location doesn't only enhance the aesthetics of a home.
Home siting also influences energy efficiency. It dictates the view available in each room.
Although many developers do this, you can't just slap a home on a plot of land and think it's going to turn out perfect. Improper siting can be a costly mistake for developers and owners. 
When designing a custom home, it's crucial to account for all the environmental features of the land. Soil samples and elevation, for example, give you a good idea of the required structural integrity. 
But there are other elements that affect the efficiency, functionality, and appeal of a home.
Take a look at the following tips and update your pre-planning to-do list.
Tip #1 – Understand the Survey Basics
The survey basics cover a wide range of factors that can affect your design. 
It's crucial to have your reference point or elevation benchmark. Also, you have to account for the property lines to know what you have to work with. The same goes for flood elevation, as well as other structures that may interfere with your plans.
Take a look at the utility lines and access points on the property. Work around the contour or the elevation and slope of the site. Perform an analysis of potential setbacks. Are there restricted areas that you can't use?
View the land in as much context as possible to cover every element that affects your design. It will tell you if you can work within that context or if you have to make modifications to your plan.
Note that you may need both a basic and a boundary survey. That usually happens when there are no clear property lines or due to previous questionable divisions of the lot.
So, you may want to add research to your to-do list, too.
Tip #2 – Focus on Solar Orientation
Some developers overlook a key aspect of house siting – solar orientation. 
It's important to figure out what you want when it comes to letting natural light into the home. Which of the rooms should get more sun in the winter? Which do you prefer to have shade in the summer?
Good orientation helps with the passive heating and cooling of a home. It increases energy efficiency and provides more comfort to the homeowner.
For example, north-facing windows get more sun in the winter. You can use this to your advantage. It's a simple way to cut down on your heating bill – or your cooling needs during the summer.
Note that this may not always be a feasible option. But you must determine if the ideal orientation is viable.
Can you face the direction that you want? Do you have to cut down trees to let the sun in? Perhaps the land forces you to put longer walls facing north.
Prioritise your heating and cooling needs and use the survey data to determine the best solar orientation on the property.
Tip #3 – Talk to the Neighbours
While you want as much information as you can about the lay of the land, you must also learn about the neighbourhood.
So, talk to neighbours to learn more about your property. See if any of them have their own expansion plans.
Will future projects in the community affect the view or energy efficiency of the house? Will you be building in a loud area? Can you get a neighbour to remove a tall tree so that you can get your ideal orientation?
These may seem like small things, but they're details that matter in property development. Again, it can make the difference between ok and great.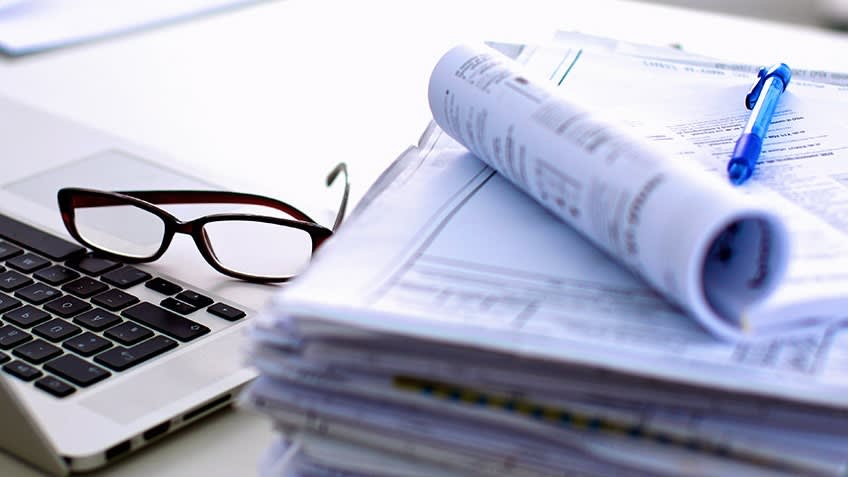 Tip #4 – Document Everything
Taking mental notes is not enough. Rather, document as much information as you can about the property. Walk the site at various times during the day to figure out the best siting options.
Look at the surrounding area too, not just at the land you want to develop. Use modern technology to your advantage. Shoot photographs or videos from many vantage points.
It's always great to have a pre-development view of the site.
Understand that you're not only doing this for you. In some areas, building permit applications may require a substantial amount of data. Ensure that you have everything that a review board might ask of you.
Tip #5 – Plan Any Additions Ahead
House siting should also account for future structures on the property.
You're not just worrying about your neighbours adding another floor or planting massive trees. You also have to know what else you want to build. Do you have plans for a garden shed? Perhaps you want to add a guesthouse.
All future structures, big or small, can affect your plan. They can affect your ideal orientation, the spread of the house, and even the exact location.
Also, consider how much you want to prioritise any additions to the property. If you're talking about non-essential structures, then focus on the house. Don't redo the design if it works.
Find a way to work the future additions in without interfering with your current plan.
Proper House Siting Solves Many Issues That Affect Cost, Value, and Comfort
You can't build your dream home any which way. Sometimes, the elevation alone forces you to make design and structural changes. And that's only one of the factors that you have to account for.
Everything from survey basics to solar orientation and planning additions is essential information.
Get all your facts and a detailed survey of the land before you apply for the DA. Save time and money during the development stage and also construct a more energy-efficient building.
Achieving perfection means factoring in all the variables like weather patterns, contour, and more.
Sometimes using a dedicated platform can help. Get started for free: [https://www.archistar.ai/] and take advantage of automatic and compliant home siting. Find out if you can build a dream home in the area that you want.