Are you still doing things the old way and getting your hands dirty? Modern solutions may help grow your business and allow it to reach new heights.
Not many industries adopted technology at a rapid pace, with real estate among them. Yet, recent events have sparked a soaring rate of digitalisation in all niches of the real estate sector. And advancements in technology are game-changers for businesses that implement them.
More property professionals now rely on technology and software solutions to guide them, interact with and acquire clients, and grow their businesses. In fact, a Wharton School of Business report noted that professionals within the real estate industry could leverage technology to make better and faster choices.
Real estate is one of the few sectors of the economy that always generated massive wealth despite shunning technology. 
However, now might be the time to pivot. 
Technology can increase operational efficiency, automate the low-profit labour-intensive tasks, and improve the decision-making process, among others.
With that said, let's go over some of the challenges that developers usually face, which can be overcome by integrating tech solutions, or PropTech, in their regular business systems and processes.
The Obstacles Developers Face
One of the biggest issues for developers is research and scouting locations. It's often a hands-on approach that requires a physical visit to the site, detailed examination, maybe even additional information gathering from neighbours and local councils.
Before even planning a project, choosing the location could take days, if not weeks, due to the difficulty of assessing its feasibility. But the problems don't stop there. 
Finding a suitable site is just one of the steps in starting a project. 
Planning requires learning and understanding the rules and regulations that apply to that zone – limitations about every aspect of building development. Once again, research can be time-consuming, especially when moving from state to state.
Without exceptional attention to detail, you could easily skip important planning or zoning rules and run into costly delays.
Furthermore, budget predictions aren't easy either. And human error is the last thing you need as a developer when starting a project, especially when it comes to your finances. 
At this point, the list of obstacles in the old way of doing things is far from over… if you think about it. 
Once you complete a project, you need an agent to help you sell. Or, you may need to wait on agents and sellers before you can buy a site for your development.
Simply put, spending countless hours scouting and researching rules is bad enough. If the buying or selling processes are equally lengthy, you risk getting diminishing returns on your project. It can put you in limbo and prevent you from moving on to your next venture.
It's clear that the old way of doing things is far from efficient, especially in this more competitive market.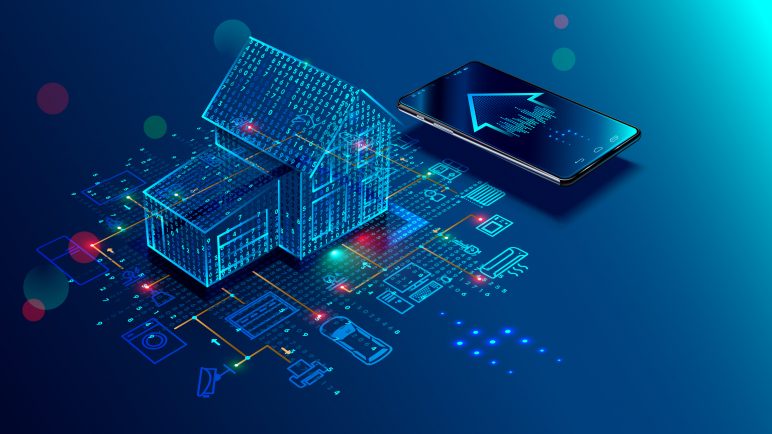 The Six Benefits of PropTech
Adopting PropTech can solve many of these major issues, along with some minor ones you may not even realise.
Benefit #1. Real Estate Business Efficiency
Instant access to information allows developers and agents to save time. There's no longer a need for them to check resources that might provide inaccurate data.
On top of that, PropTech can improve the workflow and allow the completion of more work in less time.
Benefit #2. Faster, More Informed Decision-Making
Again, instant access to data plays a huge role. Combined with higher processing power and the ability to analyse multiple metrics from massive databases, decision-making becomes much better.
Operational processes can also be tweaked and optimised to suit every business perfectly, thus eliminating many of the previously mentioned issues.
Benefit #3. Lowering Costs
The profitability of a property development project depends on the right location as much as low operating costs.
Sure, you may have to invest some money into PropTech at first. But that investment will pay off in the long run.
Consider the multitude of tasks that can be done faster and better with the help of technology. Not to mention the various software tools that can replace one or two roles in a business. That can potentially translate to paying two fewer salaries in your company moving forward.
Better tech can help with bookkeeping as well. Keeping a close eye on your numbers allows you to identify costs that can be lowered and increase a project's profitability.
Benefit #4. Greater Competitive Edge
The property market has always been competitive. But it only reached new heights when housing demand soared and more developers and investors entered the sector.
PropTech can be the difference between finding one hotspot per month or identifying a couple within minutes. Because of that, technology can make or break a modern real estate business.
The speed of research and access to information from multiple sources gives PropTech-based companies a massive advantage.
Benefit #5. Automation and AI
People have a hard time matching an ideal home or commercial property that fits their unique needs. But AI software greatly improves the property search experience. It can save tons of time while also optimising search parameters and filters.
Such technology is very helpful to developers if they want to reach their targeted clients.
In addition, AI-based PropTech offers numerous automation features, leading to smarter and more efficient real estate management. Along with that, AI solutions can constantly analyse for you a variety of KPIs and property and market characteristics.
Benefit #6. VR, Chatbots, etc.
Most active buyers and renters look for properties online these days. But there's only so much that a description and set of photos can do to persuade a buyer.
By implementing VR and AR technology, developers and agents can create outstanding informative portfolios and tours.
Chatbots are another category in a long line of beneficial PropTech features. And they're particularly vital in the deal closure chain and in research.
Don't Be Late to the Game
If you think about it, PropTech is slowly becoming a one-stop-shop for solving both old and contemporary issues in the real estate industry.
It's true that this wealth-building sector did fine for decades without heavy tech adoption. But the new environment and speed of the property market demand enhanced solutions.
New technology may have its challenges and not all developers are already equipped to make the most of it. However, it's quickly becoming a necessity in the industry, with an ever-growing list of benefits.
PropTech is leading the way for property developers to be more efficient, documented, and in touch with sellers and buyers.
If you're ready to implement property intelligence solutions in your business, Get started for free: [https://www.archistar.ai/] 
Its Rapid Assess feature is a revolutionary tool that enables developers to filter through hundreds of potential sites 20 times faster than the old methods. You can identify at record speed profitable business opportunities that match your vision with this latest innovative PropTech tool.