A feasibility study is essential to coming out ahead in any property development project. Discover why it matters so much and how best to conduct your study.
In the world of real estate, information is the primary currency. Making uneducated decisions can result in losses and problems during development.
For this reason, developers must be very careful about where they find actionable information. Getting data from unregulated sources may put your project at risk and lead to costly mistakes.
Besides, we all know how complex property development is. 
With so many moving parts, it can be hard to make all the right decisions. And even the slightest errors can affect your property's profitability.
What can you do to get into a development project with full confidence?
You need a solid plan, of which the feasibility study is an essential component.
In this article, you'll find out why you should never start a project without one. After that, you'll learn about the tools that can make the process of conducting a feasibility study easier and more reliable.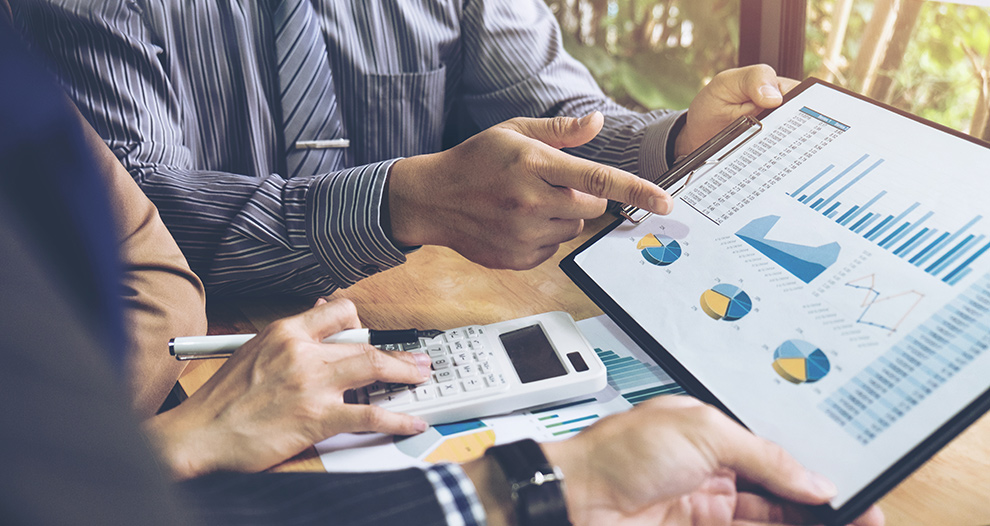 What Is a Feasibility Study (And Why Do You Need One)?
How can you know that your development meets all the regulatory requirements? How can you be certain if your sales and pricing forecasts are realistic and accurate?
These are only some of the questions that a feasibility study answers.
In essence, it's a preliminary study carried out at the start of a development project. It's a comprehensive assessment of whether your project is legally and economically feasible.
A feasibility study deconstructs your project into its major aspects and processes. This lets you see if you can execute the project timely and without risks.
Now, there are many reasons why every complex project requires a feasibility study.
To begin with, it gives you the confidence that your investments will pay off. There's too much risk to inexperienced developers if they don't have all the data. With the information contained in a feasibility study, you'll know if you should go ahead with the proposed development.
Next, cost overruns can eliminate a project's profitability and worse. A systematic feasibility study can predict circumstances that might create such overruns. As a result, you can anticipate your funding needs to see if the project is financially viable.
In relation to this, a feasibility study shows the level and dynamic of the funding that your project needs. This prevents cash flow problems and undercapitalisation, the two common causes of failed projects.
Moreover, a good feasibility study allows you to maximise the potential of your proposed site and development property. That means you're more likely to realise the maximum profit possible.
Now, these are only some of the most compelling reasons to perform a feasibility study. Considering the complexity of property development, there are many more. 
There's a reason why all professional developers swear by the feasibility study and deem it mandatory. The next question is – how do you tackle it?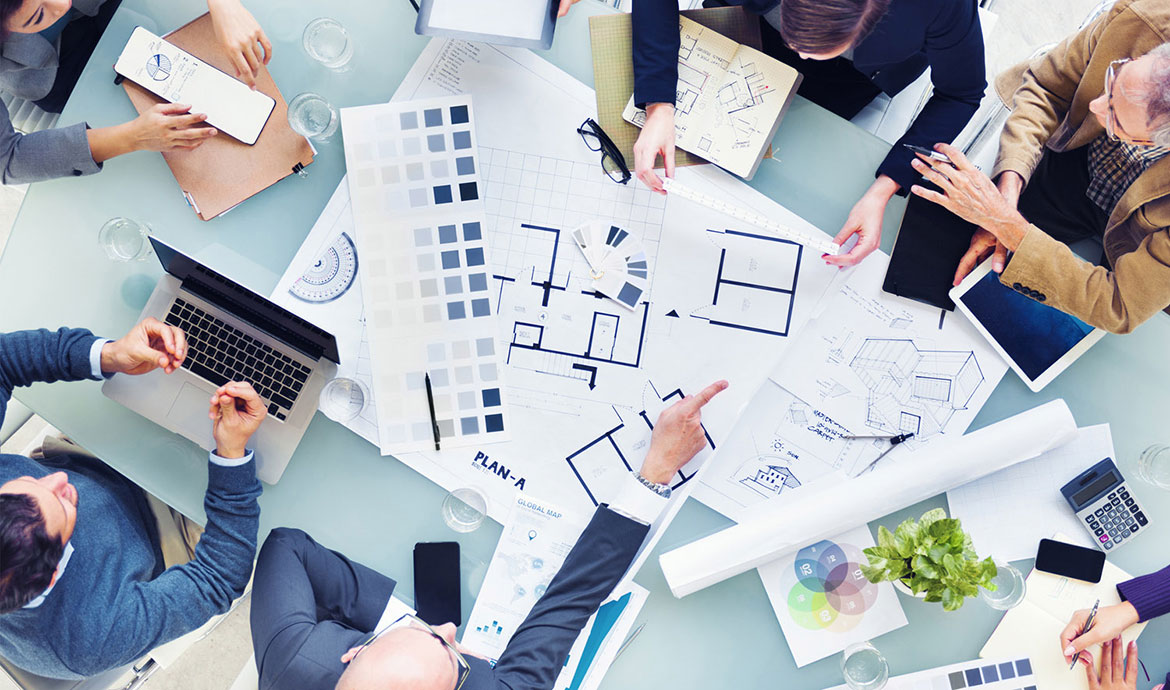 The Three Levels of Feasibility
A feasibility study accounts for all stages of the development process. As such, it consists of three basic feasibility levels that you must focus on.
1. High-Level Feasibility
This is the very first part of your study that you'll be performing as soon as you come across a promising site. High-level feasibility aims to answer the most important question:
Is the site suitable for development?
If you have some ideas as to what you want to build, a high-level feasibility study shows you whether it's possible to do so. It assesses the site's main attributes, as well as any potential constraints.
At this level, you likely won't need much external help. High-level feasibility will be a single-page document covering the basic properties of the site.
Because of that, it's crucial that you don't make any major decisions based on a high-level feasibility study alone. That's because you can only gain certain information from it, like:
Maximum floor space and height

The property type that you can develop

Specific analyses like flora and fauna
With high-level feasibility, you're creating a foundation for further research. If the site doesn't meet all your expectations, there's no reason to proceed any further.
2. Static Feasibility
During the static feasibility stage, you're refining your analyses and getting more details. This is where you'll start to bring in architects, consultants, and other professionals to help you out.
Even though a static feasibility study will also contain one page, it will be much more detailed than the high-level one. You might have a survey conducted to see what property type your site is best suitable for. And you'll also talk to environmental consultants about any potential issues.
Overall, there's a high chance that the ideas and concepts developed in the high-level feasibility study will change many times in this stage. It's because high-level feasibility is often based on assumptions. Static feasibility, on the other hand, relies more on facts.
Of course, there's still room for error, which is why you must go through the third feasibility study level.
3. Cashflow Feasibility
This is the part of the study that you conduct just before you make a purchase. The two upper levels give you enough information to negotiate a price and see if you should purchase a site. But they're not enough to assess your project's viability.
Cashflow feasibility gathers all the additional data that you need. Typically, you'll collect this data from consultants.
During this stage, you address concerns like costs, time, and revenue. If you're developing a residential building, for example, you'll want to know the value per square metre of the apartment. Alternatively, you can conduct a more detailed valuation of all apartments you'll be building.
In addition, you'll run sensitivity analyses to see how your project would behave in different situations. You can predict what happens in the event of cost and revenue changes or if the project breaks the deadline.
Other things to consider include fees, loan terms, and your exit strategy.
By the time you've gone through the cashflow feasibility study, you should be able to confidently make the final decision.
The Two Tools You Need
You're now aware that it takes lots of work to conduct a feasibility study. And you had to do all of this manually up until a few years ago.
Luckily, that's no longer the case. There are now capable tools that can make feasibility studies quicker and easier.
Here are the tools that you can rely on.
1. Feasibility Calculator
Property developers might spend hours on end searching for sites and deals. And for each site or opportunity, they need to crunch many numbers to make an informed decision.
A feasibility calculator can greatly speed up this process. It allows you to get some of the most important feasibility data by simply filling out the appropriate fields. That's why the calculator often looks like a form that contains the most important figures you need to work out.
All you have to do is enter the basic financial information and you'll immediately get the results. Depending on the calculator, you can even access additional features like funding tables.
If you're always looking for new deals, a feasibility calculator can be of great help. It can minimise the time and effort necessary to gather all the financial data.
2. Archistar
In recent times, there's been an increasing need for the automation of feasibility studies. This makes sense from all that you've learned above. If you have to do it all manually, you're unlikely to research too many sites or devote enough time for strategic thinking.
Archistar solves this problem by offering feasibility automation features.
Firstly, it allows you to check for compliance, which is a lengthy process if done manually. You need to get in touch with all the regulatory bodies that you need to get the approval. Besides, every state has different rules. With the help of Archistar, you'll speed through this process.
In addition to that, Archistar automates basic building designs thanks to its large library of compliant building and apartment layouts. It'll return a comprehensive batch of designs for you to choose from with an eye to maximise the profitability of your project.
Be Diligent
Hopefully, you now understand the vital importance of the feasibility study. It is a prerequisite to any development project if you want to make sure that it's a successful one.
But that doesn't mean that you should waste time on manual work. There are so many capable platforms that make it easy to conduct a feasibility study.
Combined with a feasibility calculator, Archistar can dramatically shorten the feasibility study process. It can ensure reliable, accurate data that you can use to make informed decisions. As a result, you can execute your project with minimal risk.
If you want to see how Archistar works in practice, Get started for free: [https://www.archistar.ai/]