The Complete Guide to Property Development
Property investing is a great strategy for building wealth. But owning one property isn't enough. What will really accelerate your wealth-building is property development.
Recently, CoreLogic reported that more than 2.22 million Australian taxpayers are property investors. 7 out of 10 of these investors own 1 property, while 3 out of 10 own two or more properties.
This means one thing: 
More people are now understanding that property makes wealth building easier.
But the reality is that property ownership isn't enough to build wealth. The best way to do that is to become a property developer. 
When you develop properties, you won't have to pay fees like the developer's margin, commissions for your real estate agent, etc. You can also control the building development so you can get the greatest rental yields. It also makes you eligible for depreciation deductions and improved after-tax returns.
And the good news? 
The low barrier to entry works to anyone's advantage.
In this article, you'll learn the seven steps on how to start your property development career and the risks involved that you should be ready to face.
The 7 Steps to Becoming a Property Developer
Admittedly, the idea of developing properties for profit feels intimidating to some people. But with the right guidance and determination, anyone can be a successful property developer.
Here are 7 steps that you should go through:
Step #1. Learn as much as you can
The key thing is to know what's involved in developing properties from the start. So, learn about how to do a title search or evaluate sites. Find out the requirements you need from start to finish and who are the people you have to talk to.
Also, train yourself to communicate and negotiate with local authorities, bank officials, tradespeople, and utility companies. This way, you increase your chances of developing properties with minimal issues.
You also need an adequate understanding of the real estate market. Remember, timing is very important if you want to maximise the returns of your property development projects. And to help you with that, consider getting a mentor.
Ultimately, take your time in learning about the ins and outs of property development so you can minimise the risk of making mistakes.
Step #2. Identify your goals
As you're learning about property development, you should also think about your goals. Here, you can ask questions like:
What is your exit strategy after you've successfully developed the property?

Will you develop it for rental yields?

Will you sell the developed properties for profit?
Your goals will identify the process that you have to go through and the business approach you must set up.
Step #3. Create a business plan
Identifying your goals will help you create the right property development business plan.
To create your business plan, start with the business structure. Will you be a sole trader? Will you establish a partnership or company? Or maybe you'll use a trust?
You also have to identify your funding options and the property types you want to develop. That'll lead you to be able to come up with your detailed development and construction strategies.
Make sure it also includes things like your processes, potential partners and suppliers, sales and marketing plans, etc.
Step #4. Conduct proper due diligence 
With a business plan in place, you can now start researching possible sites for your property development. The location will help you identify the cost of the project, the contractors you'll need, the building requirements, and the people who'll potentially be interested in it.
Do your research well and identify the potential of locations you're considering. One way to do this is by researching government infrastructure projects nearby.
You can make this task easier by using tools like Archistar to survey and discover sites with development potential.
Step #5. Get to know your financing options
There are many options to finance your property development projects. You can get a bridging loan, unsecured loan, secured loan, or buy-to-let mortgage. Not to mention you can also choose between a residential or commercial mortgage.
Each of these has its pros and cons so do your research well. Remember, the best option would depend on your specific circumstances. 
Step #6. Work with a good team
Networks are important for a property developer. As mentioned, you'll need to communicate and work with a lot of professionals for you to achieve success.
Build a team of professionals that includes sales agents, financiers, interior designers, surveyors, architects, contractors, landscape designers, builders, lawyers, and even town planners.
Then, make sure to have a good working relationship with them because they can help you with future development projects.
Step #7. Find the right tools
Before you start building your portfolio, there's one more thing that you need to do:
Find the right tools.
There are tools like Archistar that use AI technology to provide an all-in-one platform for property developers. With such tools, you can expedite the property development process. 
Archistar, in particular, allows you to load data from relevant government agencies to assess multiple sites and check feasibility with a few clicks. It even helps you find the best design that'll allow you to to maximise a site.
This is a great tool that's essential to building successful development projects for your portfolio.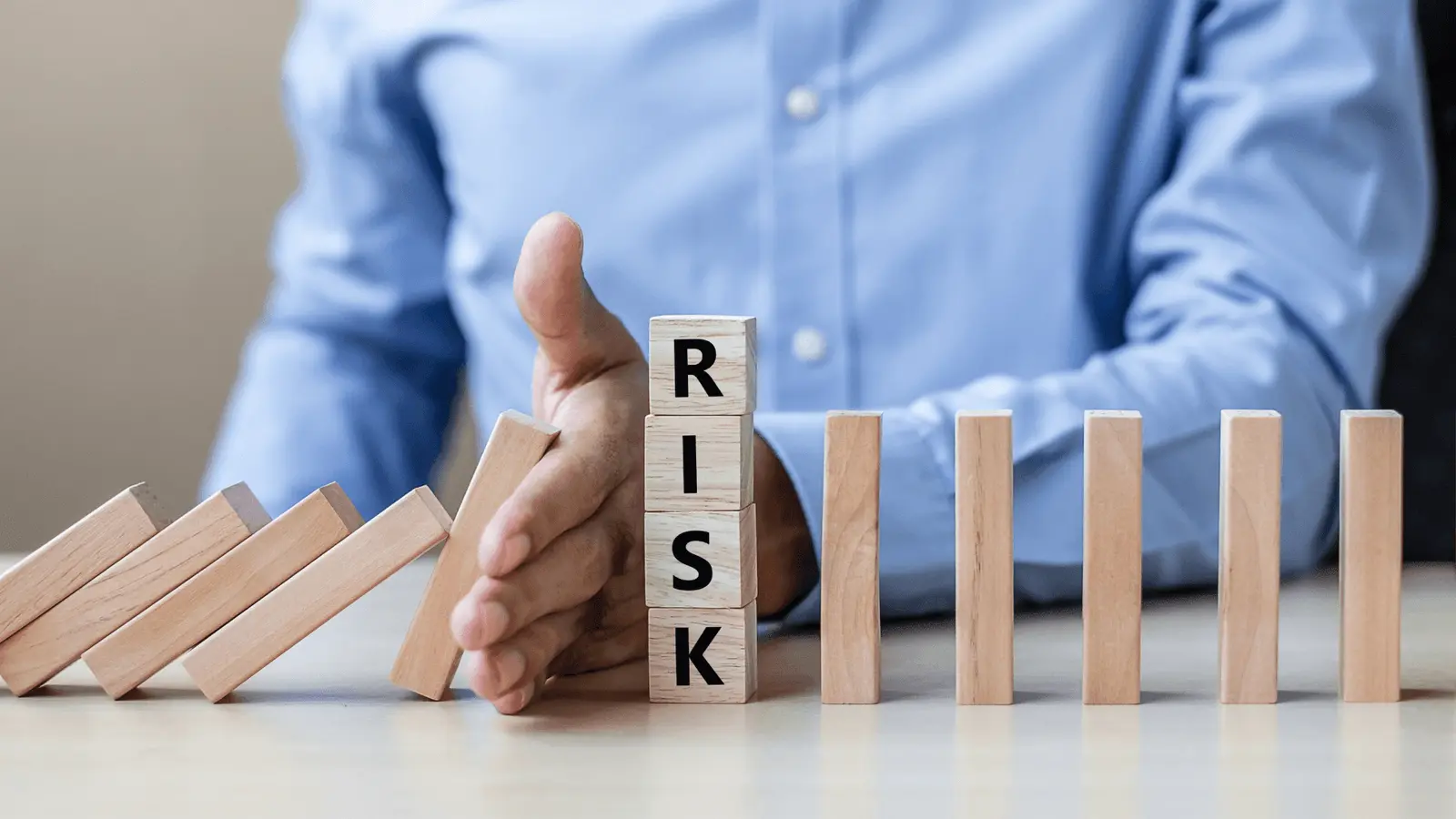 3 Risks Involved in Property Development
Although property development is a very rewarding endeavour, it also comes with a couple of risks. Understanding these risks will give you a better chance of both avoiding or overcoming them.
Here are three risks you should take note of:
Risk #1. Financial risks
Among the financial risks to look out for are increases in construction and labour costs, as well as fluctuations in interest rates and property values.
You can minimise your financial risks by making an iron-clad contract with suppliers and builders and putting buffers in your budget to counter the effects of marketing fluctuations.
Risk #2. Unexpected delays
This usually happens when you experience delays in the documents or the shipment of materials. After all, councils can be slow to assess applications.
Unexpected delays can be avoided if you allot ample time in your schedule for each process you'll need to deal with. Of course, you also have to be diligent in submitting the right requirements to avoid going back and forth.
Risk #3. Disputes
These can happen with contractors, sellers, and buyers. And as you know, disputes cause delays and an increase in development costs—which then affects your profit margin.
The best way to avoid disputes is to be well-versed with current laws surrounding property development. Put your trust in the right professionals to give you advice. 
Start Your Property Development Journey with Archistar
Starting your journey as a property developer should begin with your education and market research. Then, build rapport with the professionals you have to work with so you can strengthen your network for future endeavours.
This shouldn't be complicated if you have the right guidance and tools.
Among the tools that you can use includes Archistar. This tool can help you plan your development project with more accuracy so you can mitigate risks. Get started by trying out Archistar for free today.