The Eight Most Exciting PropTech Companies of 2022
PropTech is shaking up real estate at a rapid speed. Discover some of the most progressive and innovative companies in the field.
Inefficiencies and dated processes are all too common in real estate. However, there's also an abundance of innovative ideas if you know where to look. 
PropTech is probably the hottest concept right now.
The term PropTech stands for Property Technology. It's a new industry found at the intersection of real estate and information technology, and it advocates implementing platform economics and IT solutions to the property market. 
Truth is, it has been around in some form for a while. But it wasn't until recently that the technological advances highlighted the potential new industry game-changers. 
After all, PropTech offers new solutions such as smart real estate, financing tools, property search platforms, construction planning and management tools, etc. And you can implement PropTech in just about any real estate market activity. 
But who is facilitating such momentous changes? 
Take a look at the hottest trends and the most exciting PropTech companies that you should know about.
PropTech Trends in 2022
More and more PropTech trends are emerging, but the following are particularly worth paying attention to.
First, virtual home tours probably top the chart on any list of PropTech trends. Advancements in 3D rendering, increased demand for convenience, and a global health scare created the perfect environment for conducting virtual home tours. 
Such tours are among today's hottest trends and it'll be unlikely to drop in popularity in the coming years. And this benefits everyone from developers to agents to investors and buyers.
Fractional real estate investments are another popular trend related to PropTech. Implementing tech solutions has allowed almost anyone to invest in property. This means that there's more money than ever to fund developments and income-generating properties. 
What's more, blockchain technology is making its way into real estate. It can allow people to buy property using alternative funds to fiat money, improve transaction speeds, eliminate the middleman, etc. This should soon skyrocket the number of potential lenders and investors.
Smart homes and building management systems also get a big nod in 2022. New generations of buyers want efficient buildings and added convenience. Therefore, developers who try to meet these demands should have no problem with getting higher profits.
Lastly, data analytics is planting its foot in the property industry after revolutionising technology and commerce. Big data can help developers and investors identify buying trends, potential site value, demographic information, and much more.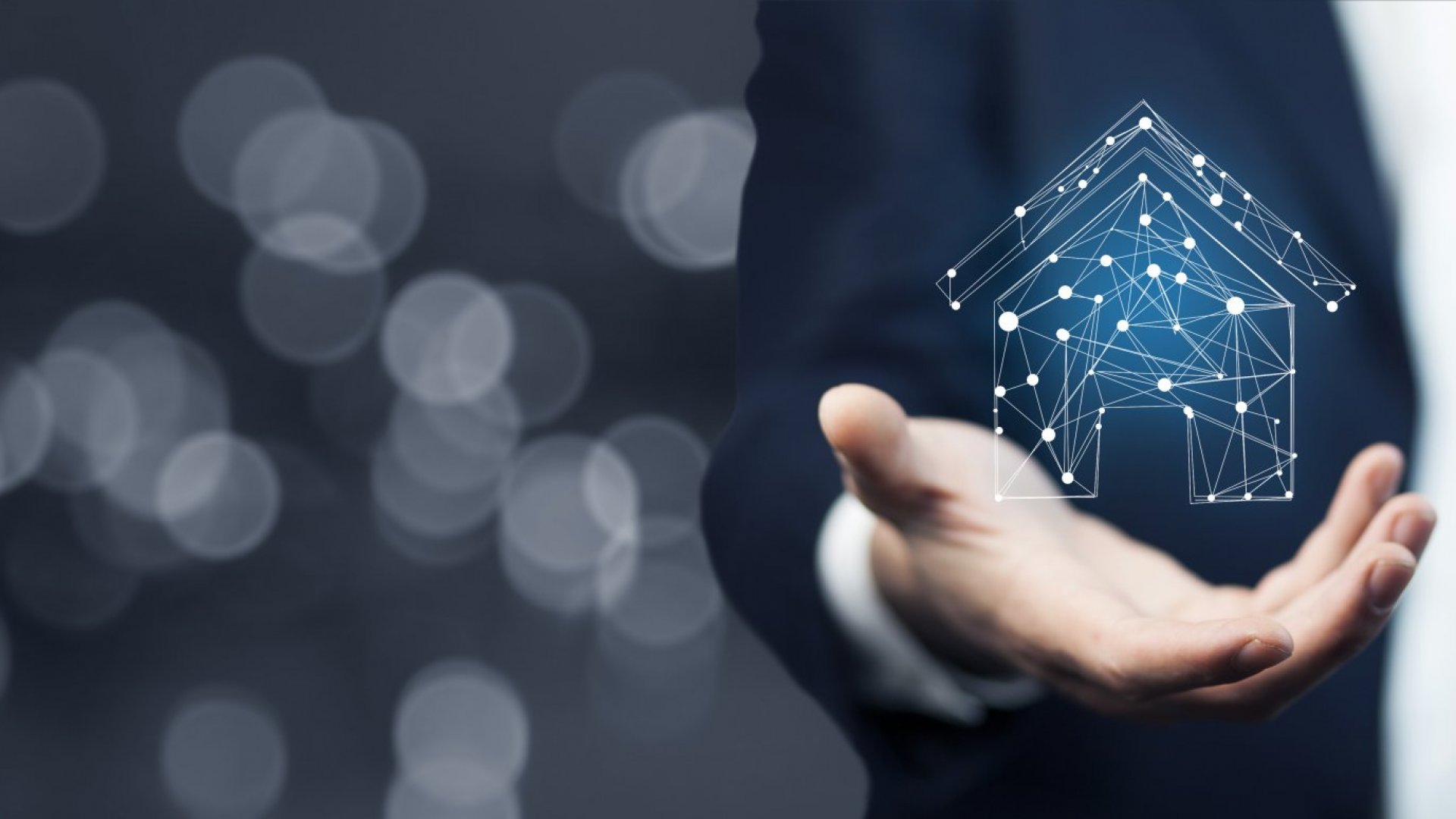 The 8 Companies
Company #1. BrikCOIN
Company Profile
Founded: 2017

Founder: James Hare

Product: Blockchain Technology
BrikCOIN's mission is to shine a light on the usefulness of blockchain technology. 
It's an asset-backed token developed to assist in the UK's property crisis. And the company's primary goal is to buy, redevelop, and build affordable properties. 
What's great so far is the affordability of the tokens, as they cost a fraction of the usual property investments. This design can enable more people to contribute to solving the country's affordability issue.
Company #2. HomeViews
Company Profile
Founded: 2018

Founders: Hannah Marsh (Co-Founder)

Product: Research Platform
HomeViews is a real estate UK innovator quickly changing the property market. 
This company encourages tenants and owners to share honest experiences with residential property developments. As a result, HomeViews could serve as a research tool. Developers can also use it to accelerate their marketing. 
Because it's consistently growing, the platform encompasses over 900 developments.
Company #3. Locale
Company Profile
Founded: 2018

Founders: Guy Windsor-Lewis

Product: Intelligent Property Management Tools
Property management is often taxing, particularly if you're managing many tenants. But employing a dedicated property manager won't always be financially feasible.
This is where Locale comes in. 
The company provides integrated management services to streamline this process. What's more, owners can easily communicate with tenants and leverage the software's pre-build management processes.
The company has an app and online platform that feature many useful tools. As a result, landlords can stay apprised of everything on their property, regardless of their location.
Company #4. 3DUniversum
Company Profile
Founded: 2014

Founders: Prof. Dr. Theo Gevers and Dr. Sezer Karaoglu

Product: 3D Rendering
3DUniversum is a company specialising in 3D printing, scanning, and modelling. 
It offers a valuable service for the property sector since it can create virtual 360-degree room panoramas, allowing buyers and potential tenants to better understand a property. This service is quick and affordable and doesn't require much equipment. 
Company #5. Equiem
Company Profile
Founded: 2011

Founders: Gabrielle McMillan

Product: Online Platform
Equiem is primarily geared towards commercial landlords. This Melbourne-based company works with that particular market to help them locate and retain better tenants while also streamlining landlord-tenant communications. Moreover, Equiem can help owners maximise their services.
Comprehensive tracking features set Equiem apart from the rest and make them a hot PropTech firm.
That's because it allows owners to track space bookings, event engagement, and e-commerce metrics. The platform can also assist many of them in exploring and unlocking the full potential of their properties.
Company #6. Aprao
Company Profile
Founded: 2017 

Founders: Daniel Norman and Jonathan Raoult

Product: Cloud Appraisal Tool
Development appraisals can be very time-consuming. So are feasibility reports. That's why these tasks were long due for some PropTech support. 
Aprao answered the call by being the first cloud-based platform offering fast appraisals on virtually every device.
In general, it takes up to two hours to compile a feasibility report or appraisal. But Aprao has this down to 10 minutes.
Company #7. Houzen
Company Profile
Founded: 2017

Founders: Saurabh Saxena

Product: Online Real Estate Exchange
Vacancy-related losses have always been a risk with property investment. But Houzen aims to stop this.
The Houzen platform leverages data tracking and algorithmic analysis to match ideal tenants and landlords in real-time to achieve its goal. This could create an environment similar to a stock exchange that prioritises speed. 
Landlords can rent their properties in real-time, track tenant data, and maximise their profits.
Company #8. Archistar
Company Profile
Founded: 2010

Founders: Benjamin Coorey

Product: AI Property and Design Tools and Educational Platform
Almost immediately after being founded, Archistar revolutionised the property development process. That's because it offers invaluable features to potential developers, from robust planning to property data to its generative design engine.
Archistar also minimises the necessary time for due diligence, feasibility, and other tasks. And it helps developers find the most profitable sites, accelerating their projects and maximising profits. 
Developers can also use the platform to accurately predict a development project's potential in seconds instead of hours. 
Overall, using Archistar can streamline property development projects.
Leverage PropTech and Reach Your Full Potential
Investors and developers should always be knowledgeable about the latest technological developments. 
In this regard, Archistar is proud to lead the PropTech revolution. 
The platform provides developers with comprehensive research and feasibility reports 30 times faster than traditional manual research. 
It also leverages AI technology to optimise design and can provide essential site details using high-res aerial imagery and a massive data bank and regulations library. This can supercharge your workflow and increase your timeliness and profitability.
Are you interested in seeing how Archistar performs? Get started for free: [https://www.archistar.ai/]