The Housing Crisis: How Developers Can Turn Challenges into Opportunities
Here's the unsurprising truth: finding the right home in Australia is becoming harder.
Median prices for houses and apartments in Sydney have shot up to $1.27 million at the beginning of 2023. In other capital cities, the median prices are close to that figure. Data from CoreLogic show national home prices have increased by 15.8% in the past year, and home sales have increased by 25.8% With mortgage rates expected to reach 4% in 2023, the figure is expected to increase further.
So, does this mean you should pull out of the property development game? Not exactly.
A housing crisis or a declining housing market can be a daunting prospect for property developers. However, with the right strategy and mindset, property developers can not only minimise the risks posed by a housing crisis, but also use it to their advantage.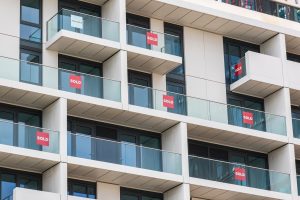 1. Do your research
First, it's important to understand that a declining housing market does not mean that all properties are equal. Some properties may still have a high potential for growth, while others may not. As a property developer, it's essential to conduct thorough research and due diligence to identify properties that have the best potential for growth.
One way to do this is by analysing the current market trends, market anomalies, and local demand for housing. Property prices, population growth, rental rates, and vacancy rates are all metrics that can help property developers identify areas with a higher demand for housing, make smarter investment decisions, and reduce risk.
2. Diversify your portfolio
Property developers should adopt different perspectives to see opportunities in the market downturn. This includes diversifying their portfolio. A slowdown in the housing market can lead to an increase in distressed properties – homes that have been foreclosed on or are in some stage of financial distress. These types of properties are often sold at a lower price than their market value, creating great opportunities for profit after renovation.
Of course, this comes with its own set of risks and challenges. Property developers must be able to accurately assess the cost of repairs and renovations, as well as the potential resale value of the property. They must also be prepared to navigate any legal or regulatory issues that may arise during the purchasing and renovation process.
3. Leverage technology
Further, embracing technology can be a game-changer in a declining market. For example, the ongoing pandemic has catalysed a rise in virtual property tours. Now, they're a crucial tool for developers to showcase their properties and attract potential buyers. According to a recent report by the National Association of Realtors, 77% of homebuyers say that they would like to take a VR tour before visiting a property in person.
Keeping an eye out for new software is also a great way to get ahead of the curve in a competitive market. For example, Snaploader provides high-quality and affordable 3D real estate experiences to maximise sales and leasing opportunities. They specialise in interactive 3D models, digital twins, video fly-throughs, and 360º tours for residential, commercial, and industrial properties.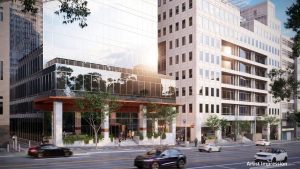 4. Play the long game
Finally, it is crucial for property developers to have a long-term vision for their investments. The housing market is cyclical, and property values can fluctuate over time. Long-term gains trump short-term profits and successful property developers are those who are willing to weather the ups and downs of the market and hold onto their investments for the long term.
How are you looking for property development opportunities?
A declining housing market can present challenges for property developers, but it also provides opportunities for smart investments. Conducting research, juggling several opportunities, and being able to adapt to changing market conditions is no easy task. 
Many property developers are using Archistar to streamline and simplify the whole property development process. Using Archistar's all-in-one property research platform, you have access to data-driven insights that reveal the risks and returns of your next opportunity. Plus, you can try out our generative AI tool to accelerate the design and development process. 
Try Archistar for free and join the rest who are unlocking their potential in the property market: https://www.archistar.ai/getstarted/